Star Trek: Discovery Season Four arrives on Blu-ray and DVD from Paramount on December 6th and includes several featurettes, an episode commentary, deleted scenes and a gag reel.
Star Trek: Discovery: Season Four
(2021-22)

---
Genre(s): Science Fiction, Action, Adventure
Paramount| NR – 664 min. – $45.99 | December 6, 2022
Date Published: 11/27/2022 | Author: The Movieman
SEASON INFO:
Writer(s): Gene Roddenberry (based on 'Star Trek'); Bryan Fuller & Alex Kurtzman (developed by)
Cast:

Sonequa Martin-Green, Doug Jones, Anthony Rapp, Mary Wiseman, Wilson Cruz

---

DISC INFO:
Features: Commentary, Featurettes, Deleted Scenes, Gag Reel
Slip Cover: No
Digital Copy: No
Formats Included: Blu-ray
Number of Discs:

4

---

Audio: English (DTS-HD MA 5.1), French (Dolby Digital 5.1), German (Dolby Digital 5.1), Italian (Dolby Digital 5.1), Japanese (Dolby Digital 5.1), Spanish (Dolby Digital 5.1)
Video: 1080p/Widescreen 2.38
Subtitles: English, Danish, Dutch, Finnish, French, German, Italian, Japanese, Norwegian, Spanish, Swedish
Codecs: MPEG-4 AVC
Region(s): A

---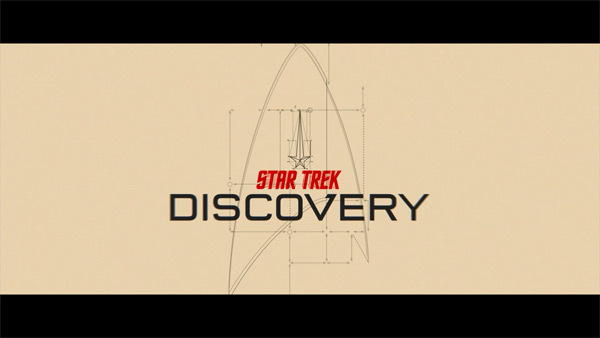 THE SEASON
---
Season Four of Star Trek: Discovery finds Captain Burnham (SHANEQUA MARTIN-GREEN) and the crew of the U.S.S. Discovery facing a threat unlike any they've ever encountered. With Federation and non-Federation worlds alike feeling the impact, they must confront the unknown and work together to ensure a hopeful future for all.
SPECIAL FEATURES – 4¼/5
---
This four-disc set comes housed in a HD keep case. No slip cover with the copy I received. Included are several featurettes: The Toll It Took (11:51), Being Michael Burnham: The Captain's Log (14:22), Creating Space (19:37) and Star Trek: Discovery: The Voyage of Season 4 (52:25).
Episode Commentary by Writer Michelle Paradise, Director Olatunde Osunsanm & Actors Sonequa Martin-Green and David Ajala on 'Coming Home'
Also included are Deleted Scenes on select episodes and a Gag Reel.
VIDEO – 4¼/5, AUDIO – 4½/5
---
Paramount releases Star Trek: Discovery onto Blu-ray where it's presented in its original 2.38 widescreen aspect ratio as originally shown on CBS All Access/Paramount+. The picture is pretty good overall, detail isn't the best for some of the more distant shots while close-ups looked decent. Colors are bright and vibrant while black levels are stark without appearing crushed. It's nothing overly striking but still probably on par with how it was streamed. (copied from season 3 review)
Each episode is accompanied with a robust and very impressive DTS-HD Master Audio 5.1 track which sounds absolutely fantastic. Dialogue levels sound crisp and clean but where it especially amazes is with the various action-centric scenes which makes usage of every available channel where the surrounds envelop the room and the bass turns for that extra kick rattling the floor with each phaser blast or impact strike. (Copied from the Season 1 Review)