Backtrack had an interesting enough premise, a hitman falling for his target, but the execution was less than effective, though Dennis Hopper's performance was something to behold.
Backtrack
(1990)

---
Genre(s): Suspense/Thriller, Drama, Romance
Kino Lorber| R – 100 min. / 116 min. – $29.95 | April 25, 2023
Date Published: 04/24/2023 | Author: The Movieman
MOVIE INFO:
Director: Dennis Hopper
Writer(s): Rachel Kronstadt Mann (story), Rachel Kronstadt and Ann Louise Bardach (screenplay)
Cast:

Dennis Hopper, Jodie Foster, Dean Stockwell, Vincent Price, John Turturro, Fred Ward, Joe Pesci

---

DISC INFO:
Features: Commentary, Theatrical Trailers
Slip Cover: Yes
Digital Copy: No
Formats Included: Blu-ray
Number of Discs:

1

---

Audio: English (DTS-HD MA 2.0)
Video: 1080p/Widescreen 1.78
Subtitles: English SDH
Codecs: MPEG-4 AVC
Region(s):

A

---
Kino Lorber provided me with a free copy of the Blu-ray I reviewed in this Blog Post.
The opinions I share are my own.
THE MOVIE — 2¾/5
---
Plot Synopsis: Anne Benton (JODIE FOSTER) is an artist who sees what she shouldn't — a mob assassination. The police want her to testify; the mob wants her dead. So she goes on the lam, moves to another state and adopts another identity. But she can't hide from Milo (DENNIS HOPPER), the mobster sent to kill her. One look at his target and the hit man has a change of heart. He doesn't want her life… he wants her love. Before long this unlikely couple is on the run from both the cops and the crooks, dodging bullets and trying to sort out who to trust, who to kill and who to love.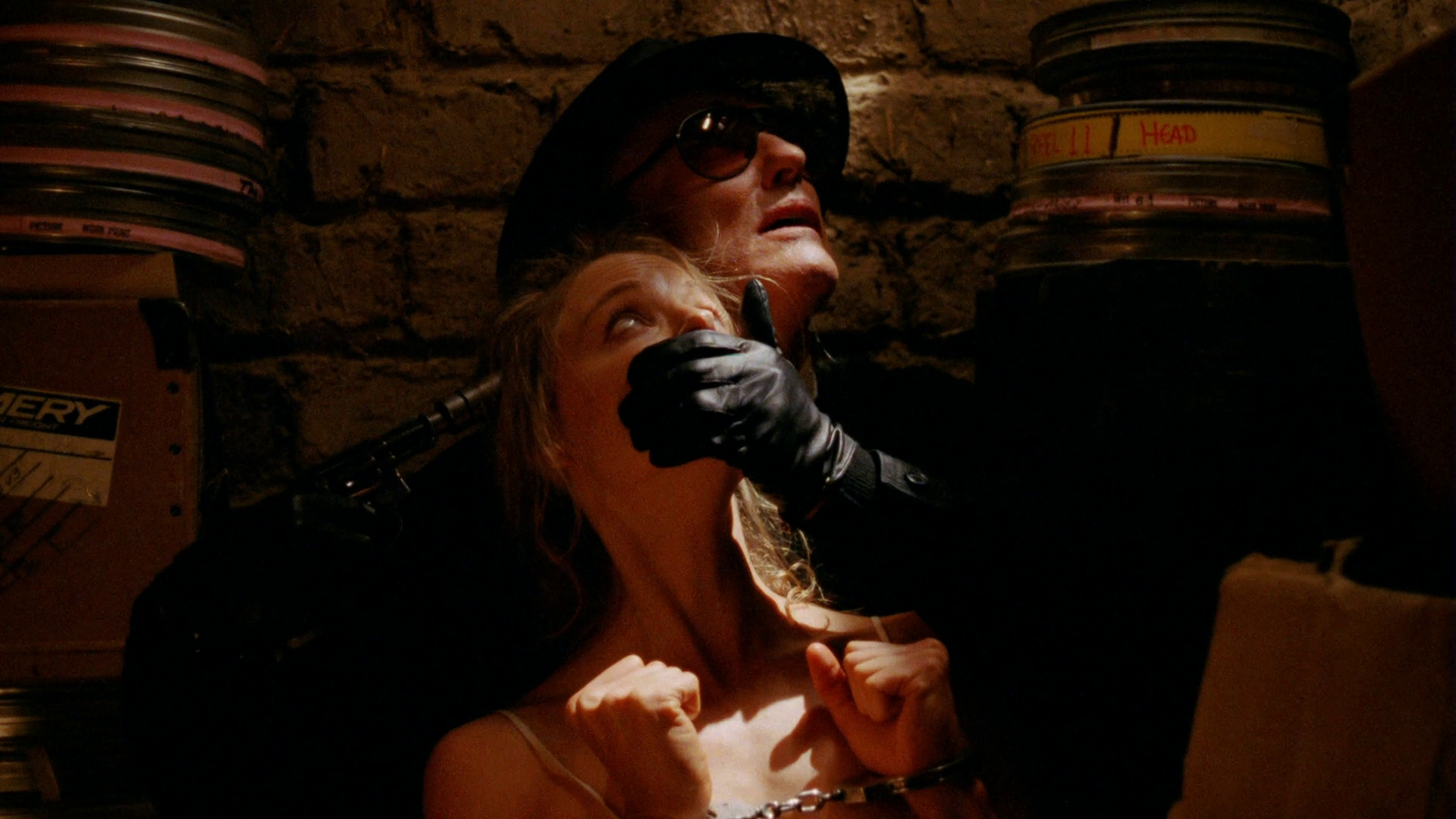 Quick Hit Review: Backtrack is an odd film for sure, one that's part suspense/thriller, part drama, part comedy and part romance all in one movie. I guess it's not a big surprise considering it stars and was directed by Dennis Hopper, who has some quirky scenes for sure, such as jamming out with a saxophone and the romantic element with his Milo character and Foster's Anne was pretty bizarre at times, even a little uncomfortable. Still, their dynamic did at times, especially in the third act, kind of worked. That said, there were a few lulls and the over-acting by both Hopper and Foster, not to mention Joe Pesci in an uncredited role, was a little much.
This is also a film that might be better known for the off-camera aspects as Hopper and Foster didn't exactly get along, likely in large part a nude scene from Foster that was supposed to be edited but instead Hopper left intact.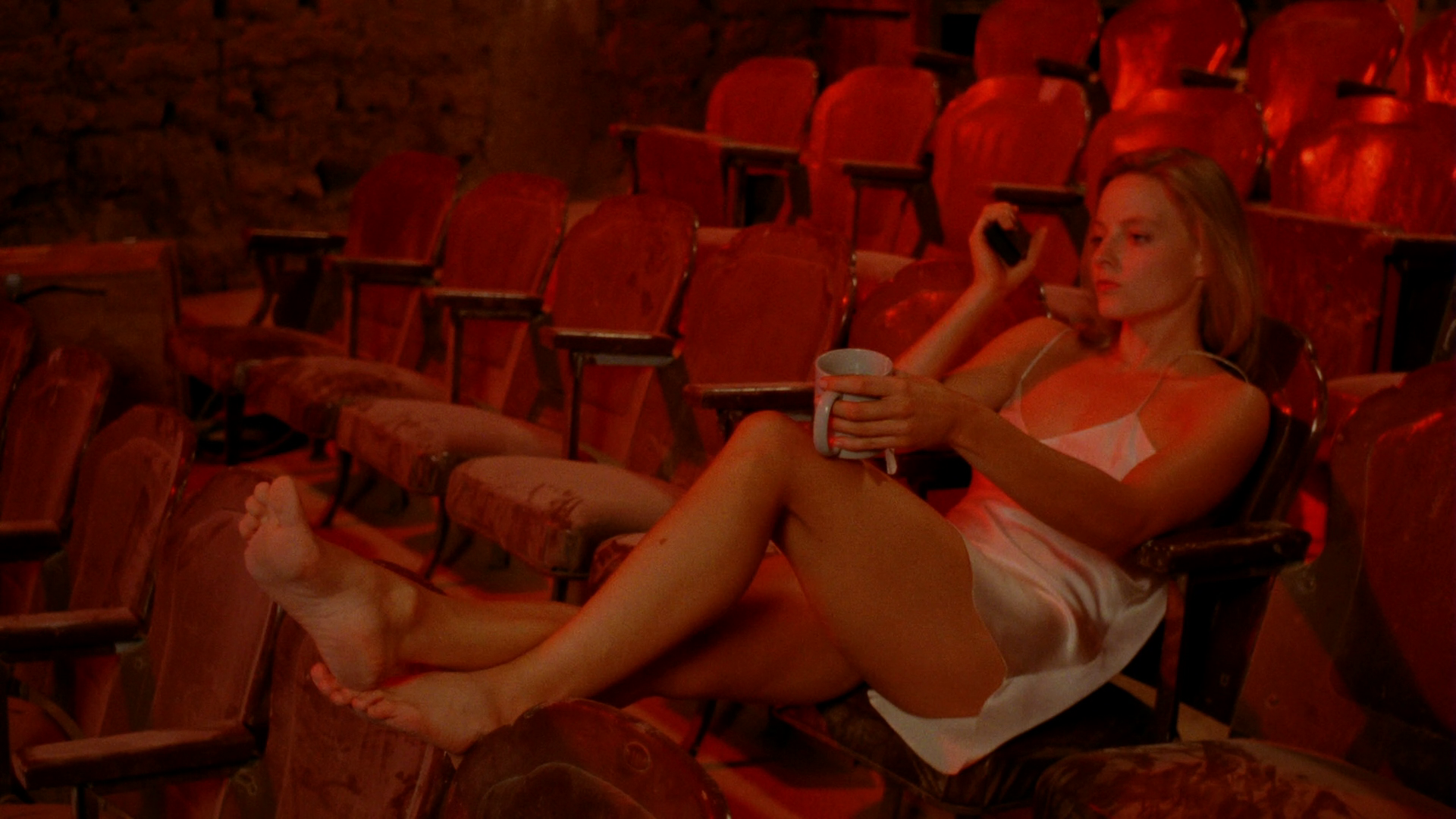 But in the end, Backtrack was an okay film with a couple decent action scenes but also one that's not especially memorable, probably a rightfully forgotten early 90s thriller, although at the very least Hopper's peculiar performance was a highlight…
SPECIAL FEATURES – 2/5
---
This release comes with a matted slip cover. Features are limited but include an Audio Commentary with Filmmaker Alex Cox and Screenwriter Tod Davies, both of whom were uncredited writers on the film; and also Trailers for both Backtrack and its alternate title Catchfire.
VIDEO – 4/5
---
Backtrack arrives on Blu-ray from Kino Lorber under license from Lionsgate who for some reason decided not to release this under their Vestron Video Series. In any case, the 1080p high-definition transfer probably was provided by Lionsgate as-is with no mention of getting a new transfer. Even so, the picture here does look fine, detail is decent enough and colors are bright and vibrant. It's not amazing by any stretch but still likely better than it's looked in the past.
AUDIO – 3/5
---
The movie includes a DTS-HD Master Audio 2.0 track which was serviceable with some okay depth during the action sequences. However, dialogue was at times muffled although presumably this was due to the source than anything Kino Lorber/Lionsgate did and this is not the kind of film that warranted much restoration.
OVERALL – 2¾/5
---
Backtrack had an interesting enough premise, a hitman falling for his target, but the execution was less than effective, though Dennis Hopper's performance was something to behold. This Blu-ray from Kino Lorber does have good video and adequate audio.
Check out some more 1080p screen caps by going to page 2. Please note, these do contain spoilers.