The Twilight Zone revamp, produced and narrated by Jordan Peele arrives on DVD with both seasons in one set and includes featurettes, deleted scenes and episode commentaries.
The Twilight Zone: The Complete Series
(2019-20)

---
Genre(s): Science Fiction, Suspense/Thriller, Fantasy
Paramount| NR – 823 min. – $25.99 | October 4, 2022
Date Published: 09/26/2022 | Author: The Movieman
SERIES INFO:
Writer(s): Rod Serling (created by), Simon Kinberg & Jordan Peele & Marco Ramirez (developed by)

---

Cast (Alphabetical): Morena Baccarin, Zazie Beetz, John Cho, Jenna Elfman, Ethan Embry, Taissa Farmiga, Katie Findlay, Ginnifer Goodwin, Topher Grace, Tony Hale, Gillian Jacobs, Greg Kinnear, David Krumholtz, John Larroquette, Sanaa Lathan, Thomas Lennon, Joel McHale, Christopher Meloni, Gretchen Mol, Tracy Morgan, Kumail Nanjiani, Chris O'Dowd, Seth Rogen, Adam Scott, Jimmi Simpson, Jurnee Smollett, Jacob Tremblay, Damon Wayans Jr.

---

DISC INFO:
Features: Select Episode Commentaries, Featurettes, Deleted/Extended Scenes, Gag Reel, Music Video
Slip Cover: Yes
Digital Copy: No
Formats Included: DVD
Number of Discs:

7

---

Audio: English (Dolby Digital 5.1)
Video: Anamorphic Widescreen 1.78
Subtitles: English SDH
Region(s):

1

---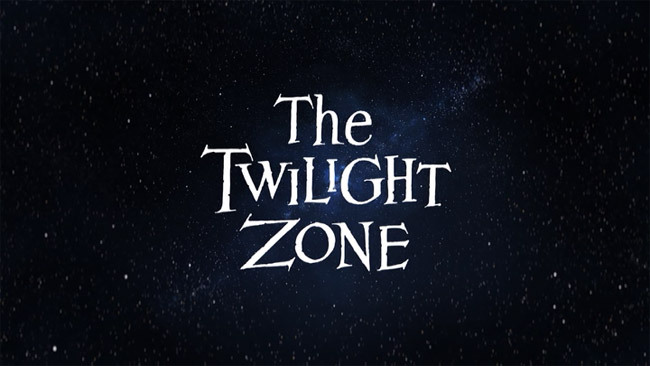 SERIES SYNOPSIS
---
Enter another dimension with Jordan Peele and Simon Kinberg's modern reimagining of the classic TV series. Hosted by Academy Award and Emmy Award winner Jordan Peele and featuring an all-star cast, this complete anthology series box set will take you on a mind-bending voyage filled with endless possibilities. Experience all 20 episodes of contemporary storytelling.
SPECIAL FEATURES – 3¾/5
---
This 7-disc set is housed in a wide keep case and comes with a matted slip cover. Features include 3 Episode Commentaries, Episodic Promos, Deleted/Extended Scenes on select episodes, Opening the Door featurettes on all season one episodes and Crossing Over: Living in the Twilight Zone.
VIDEO – 4½/5, AUDIO – 4½/5
---
Paramount releases The Twilight Zone: The Complete Series onto DVD presented with a 16×9 enhanced 1.78 widescreen aspect ratio and each episode come with a strong Dolby Digital 5.1 track.