Hellbound: Hellraiser II is a lesser movie than its predecessor for sure, but still was just enough bonkers to make it rather entertaining, though we only get a slight glimpse into the origins of the Cenobites.
Hellbound: Hellraiser II
(1988)

Genre(s): Horror, Fantasy
Arrow Video | R – 99 min. – $39.95 | September 24, 2019
Date Published: 09/21/2019 | Author: The Movieman
MOVIE INFO:
Directed by: Tony Randel
Writer(s): Clive Barker (story), Peter Atkins (screenplay)
Cast:

Clare Higgins, Ashley Laurence, Ken Cranham, Imogen Boorman, Sean Chapman, Doug Bradley

---

DISC INFO:
Features: Audio Commentaries, Featurettes, Interviews, Gallery, Trailers
Slip Cover: No
Digital Copy: No
Formats Included: Blu-ray
Number of Discs:

1

---

Audio: English (PCM 2.0), English (DTS-HD MA 5.1)
Video: 1080p/Widescreen 1.85
Subtitles: English SDH
Disc Size: 46.48 GB
Total Bitrate: 42.48 Mbps
Codecs: MPEG-4 AVC
Region(s):

A

---
Arrow Video provided me with a free copy of the Blu-ray I reviewed in this Blog Post.
The opinions I share are my own.
THE MOVIE — 3.5/5
---
Plot Synopsis: Having escaped the clutches of Pinhead (DOUG BRADLEY) and the demoic Cenobites, Kirsty Cotton (ASHLEY LAURENCE) awakens to finds herself detained at the Channard Institute, a hospital for the mentally ill. But her torments are far from over: the chief doctor (KENNETH CRANHAM) at the institute is determined to unleash the powers of Hell to achieve his own twisted ends.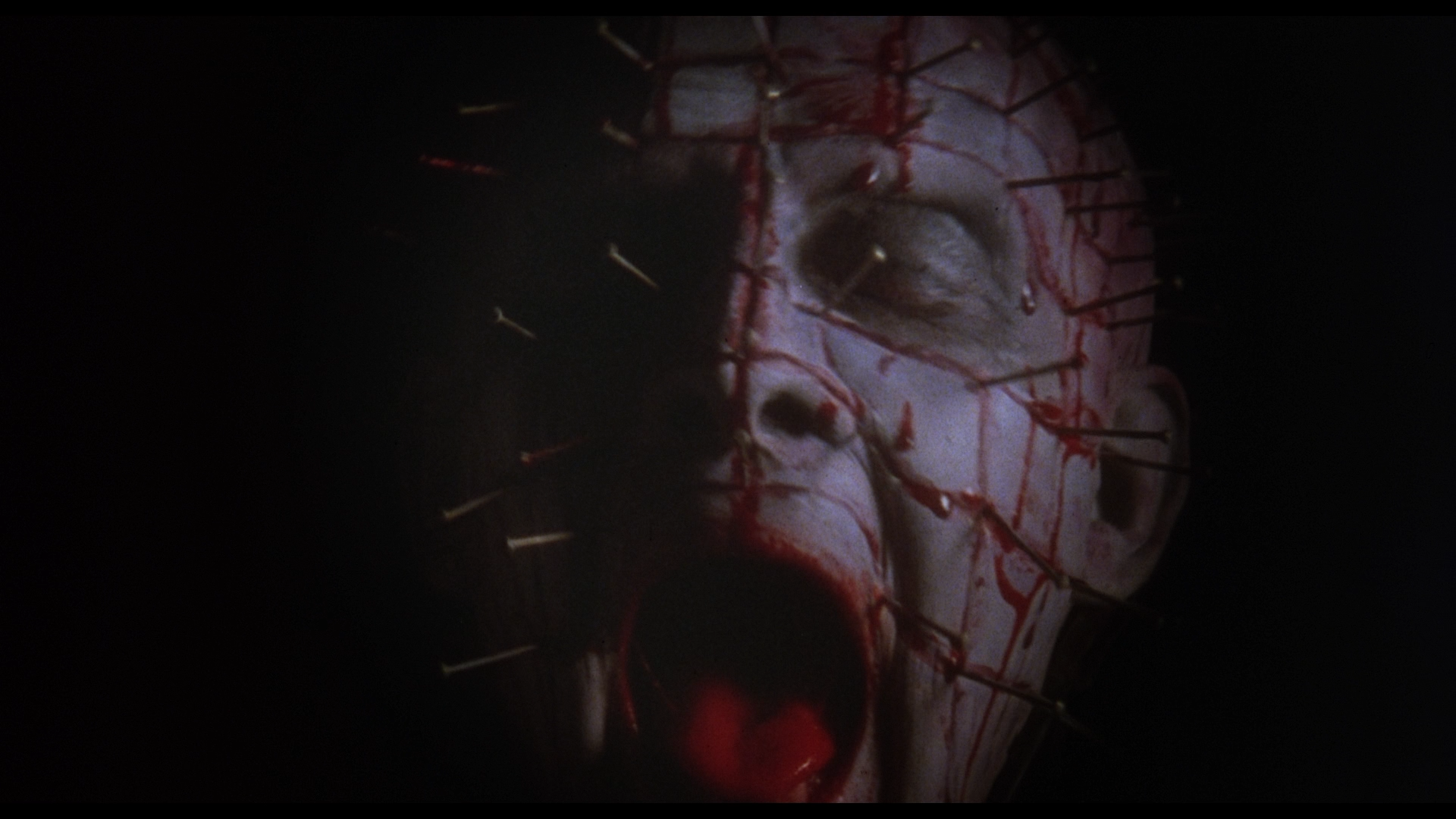 Quick Hit Review: Hellbound: Hellraiser II is a movie that doesn't make a whole lot of sense, which I guess is fine because at the very least it wasn't just a regurgitation of the first film, though still employed similar scenes, most notably the odd return of Uncle Frank (played by Sean Chapman) and his incestuous desires for his niece. But outside of that, I did like the further exploration of Hell and a bit more on fan favorite Pinhead where there is a brief back story (if I recall, it's further explored in one of the sequels), while the other three are pretty much afterthoughts.
As with the first Hellraiser film, I did like Ashley Laurence and her character and the other characters were certainly serviceable, although thinly written. It also didn't help that the actor who plays Kirsty's father chose not to return, thus writing in Uncle Frank which was an interesting scene, but doesn't hold very much emotional value considering the whole reason for the character to even enter Hell was to search for him; wondering why not just recast the role with someone similar, it's not as if Andrew Robinson's is a tremendous actor and couldn't be replaced.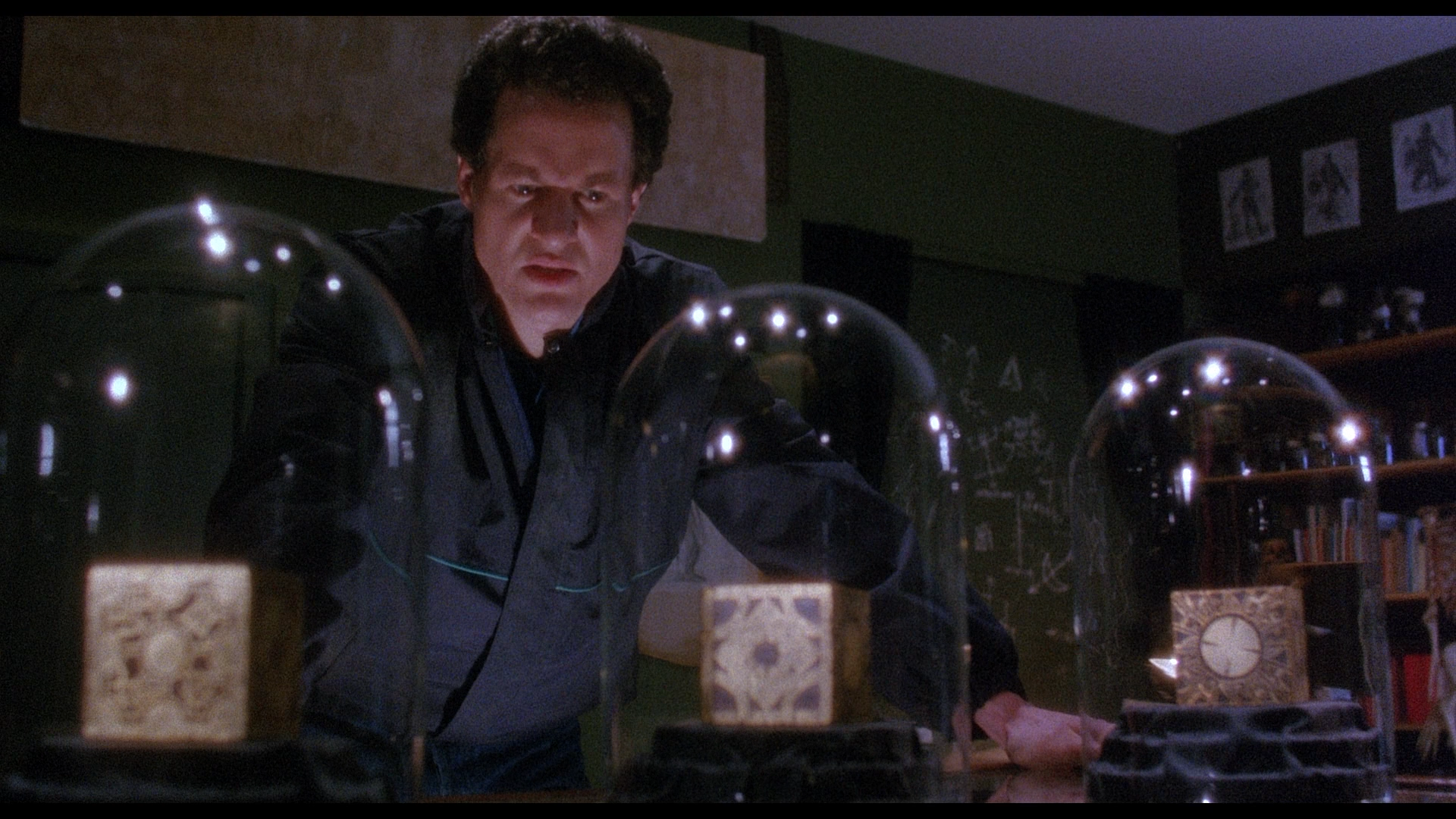 In any case, I actually had a bit of fun with Hellraiser II, no it's not nearly as well made as its predecessor and probably missing Clive Barker's touch as the director here, Tony Randel was adequate but was rather pedestrian in his style (or lack thereof), with anything that stood out was in the bizarre story and effects. Not sure this would satisfy many horror hounds, however.
SPECIAL FEATURES – 4.75/5
---
This single-disc release comes housed in a clear HD keep case and the cover artwork is reversible revealing the original poster art.
Audio Commentaries:
Director Tony Randel and Writer Peter Atkins
Director Tony Randel, Writer Peter Atkins and Actress Ashley Laurence
Leviathan: The Story of Hellbound: Hellraiser II (2:00:46) is the continuation of the massive documentary on the franchise, this time focusing on the sequel and includes interviews with actors Doug Bradley, Clare Higgins, Barbie Wilde, Director Tony Randel, Writer Peter Atkins and many, many others. Clive Barker and Ashley Laurence unfortunately did not participate.
Being Frank: Sean Chapman on Hellbound (11:35) — The actor discusses how came to return to the sequel. He's actually quite honest, such as one scene felt under-staged compared with the first film.
Lost in the Labyrinth (17:03) is an older featurette with interviews by Clive Barker, Tony Randel, Peter Atkins and others.
Under the Skin: Doug Bradley on Hellbound (10:53) – The venerable actor who plays Pinhead talks about this work on the movie.
On-set Interviews:
Clive Barker (3:18)
Cast and Crew (4:45)
Surgeon Scene (4:49) apparently was a long lost scene that was later found.
Behind-the-Scenes Footage (1:51) is just short B-roll EPK footage.
Trailers:
Theatrical Trailer (1:52)
Red Band Theatrical Trailer (1:33)
TV Spots:
TV Spot 1 (0:33)
TV Spot 2 (0:33)
Galleries:
Storyboards
Alternate Ending Storyboards
Stills & Promo Material
VIDEO – 4.75/5
---
As with the first Hellraiser Blu-ray, I suspect this is the same transfer that came with the "Scarlet Box" release from a few years back. Even so, the back cover does state this was a 2K restoration probably taken from the original film elements. As such, the film, presented in its original 1.85 widescreen aspect ratio, and its 1080p high-definition transfer looks great, with sharp detail, the colors appear bright throughout and the original film grain and noise has been retained.
AUDIO – 4.5/5
---
The disc comes with both a PCM 2.0 and DTS-HD Master Audio 5.1 track and either option was perfectly satisfactory (should note, I did watch the majority of the movie with the latter on), providing clear dialogue from the center track, with some decent depth while inside Hell.
OVERALL – 4.0/5
---
Hellbound: Hellraiser II is a lesser movie than its predecessor for sure, but still was just enough bonkers to make it rather entertaining, though we only get a slight glimpse into the origins of the Cenobites and in particular, Pinhead. The Blu-ray release offers up excellent video and audio transfers to go along with a fine selection of bonus features.
Check out some more 1080p screen caps by going to page 2. Please note, these do contain spoilers.