The Skulls franchise isn't great by any means and while none of them are awful, they never really tapped into what could've been a fun, over-the-top thriller and instead each was rather forgettable.
The Skulls Trilogy
— The Skulls | The Skulls II | The Skulls III —
(2000-2003)

---
Genre(s): Suspense/Thriller
Mill Creek Entertainment| NR – 106 min. / 99 min. / 102 min. – $19.99 | February 22, 2022
Date Published: 02/04/2022 | Author: The Movieman
MOVIE INFO:
Director: Rob Cohen (The Skulls); Joe Chappelle (The Skulls II); J. Miles Dale (The Skulls III)
Writer(s): John Pogue (written by) (The Skulls); Hans Rodionoff & Michele Colucci-Zieger (written by) (The Skulls II); Joe Johnson (written by) (The Skulls III)
Cast (The Skulls): Joshua Jackson, Paul Walker, Hill Harper, Leslie Bibb, Christopher McDonald, Steve Harris, William Petersen, Craig T. Nelson
Cast (The Skulls II): Robin Dunne, Nathan West, Ashley Lyn Cafagna, Lindy Booth
Cast (The Skulls III): Clare Kramer, Bryce Johnson, Barry Bostwick, Steve Braun

---

DISC INFO:
Features: None
Slip Cover: No
Digital Copy: No
Formats Included: Blu-ray
Number of Discs:

1

---

Audio: English (DTS-HD MA 5.1)
Video: 1080p/Widescreen 1.85
Subtitles: English SDH
Disc Size: 48.05 GB
Total Bitrate: 22.20 Mbps (The Skulls), 20.01 Mbps (The Skulls II), 19.96 Mbps (The Skulls III)
Codecs: MPEG-4 AVC
Region(s): A

---
Mill Creek Entertainment provided me with a free copy of the Blu-ray I reviewed in this Blog Post.
The opinions I share are my own.
THE MOVIES
---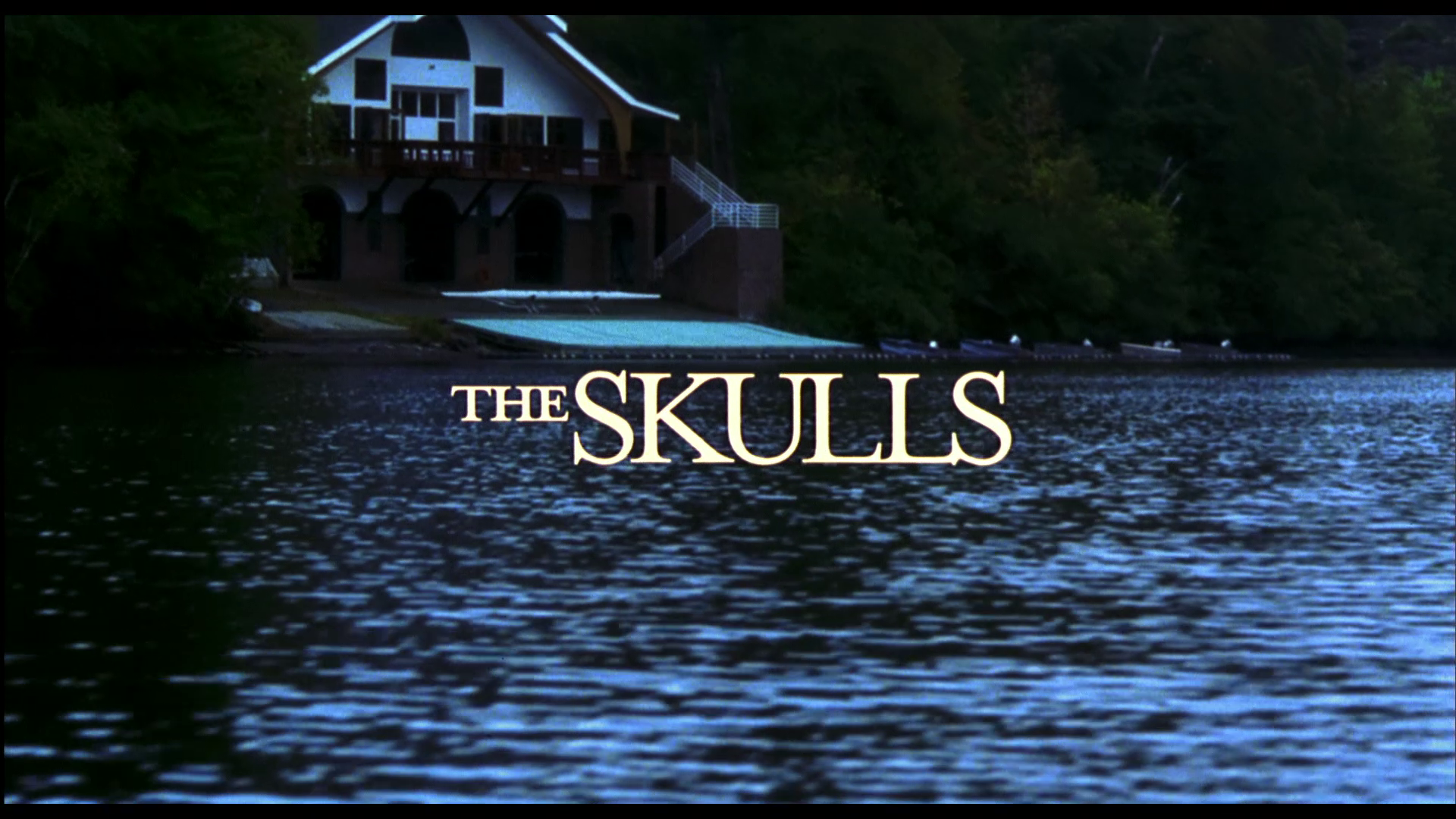 The Skulls (2000) — Deep within the hallowed walls of Ivy League's most prominent campus exists a secret society where power and elite are bred. Only a few are chosen to join where Presidents are groomed, wealthy bloodlines bond, and plots thickened. For Luke McNamara (JOSHUA JACKSON), an invitation to join the prestigious secret college organization, The Skulls, is a dream come true, until murder befalls another student.
---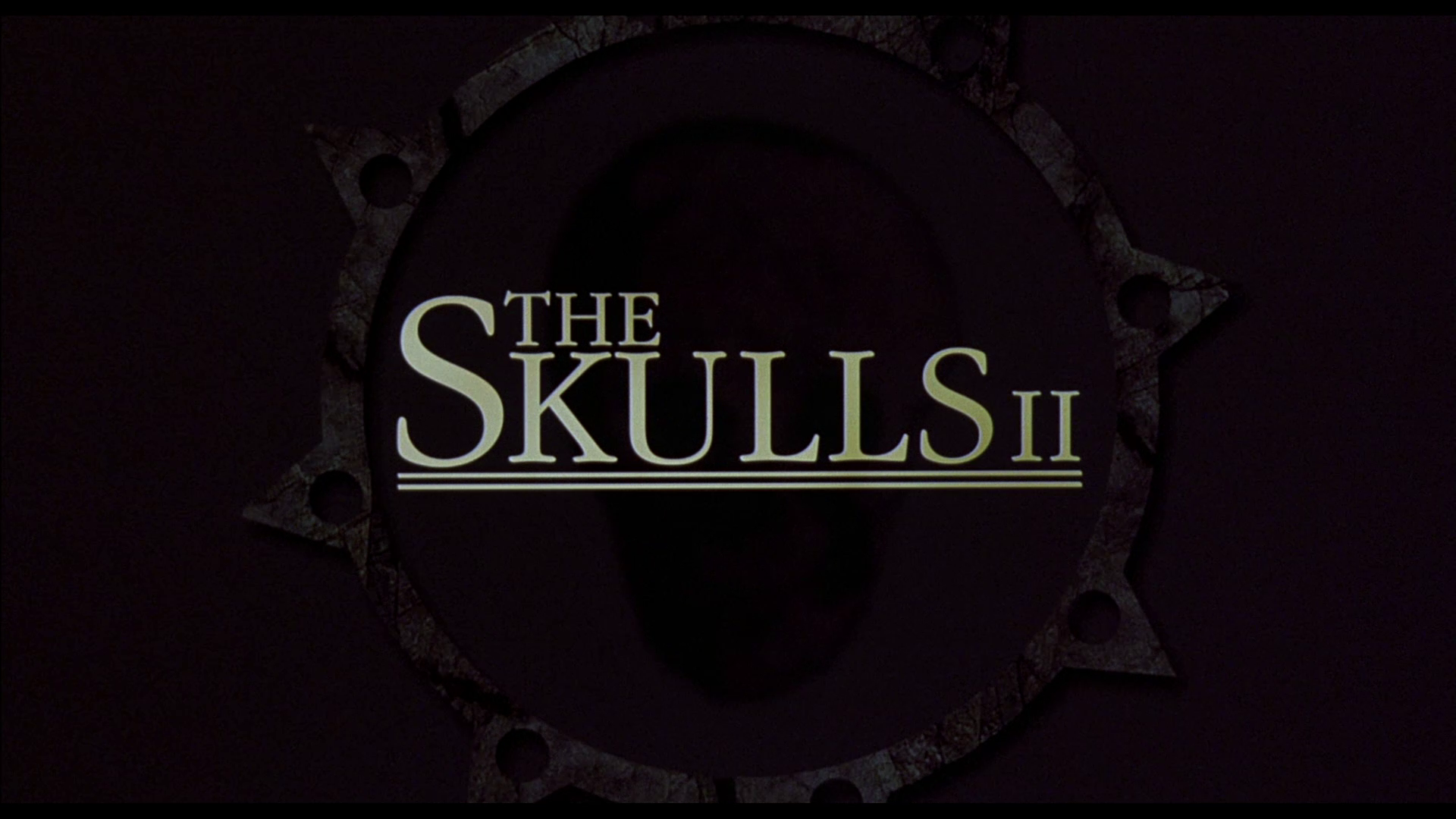 The Skulls II (2001) — The Skulls, a secret college society whose influence reaches the highest levels of government and business, recruits Ryan Sommers (ROBIN DUNNE), whose future success now seems all but assured. Then one day he sees one of his fraternity brothers kill a young woman — a crime that Ryan must keep secret if he is to remain a Skull. While Kelly (LINDY BOOTH), a good friend, pushes him to follow his conscience, Ryan's girlfriend, Ali (ASHLEY LYN CAFAGNA), surprises him by being against his snitching.
---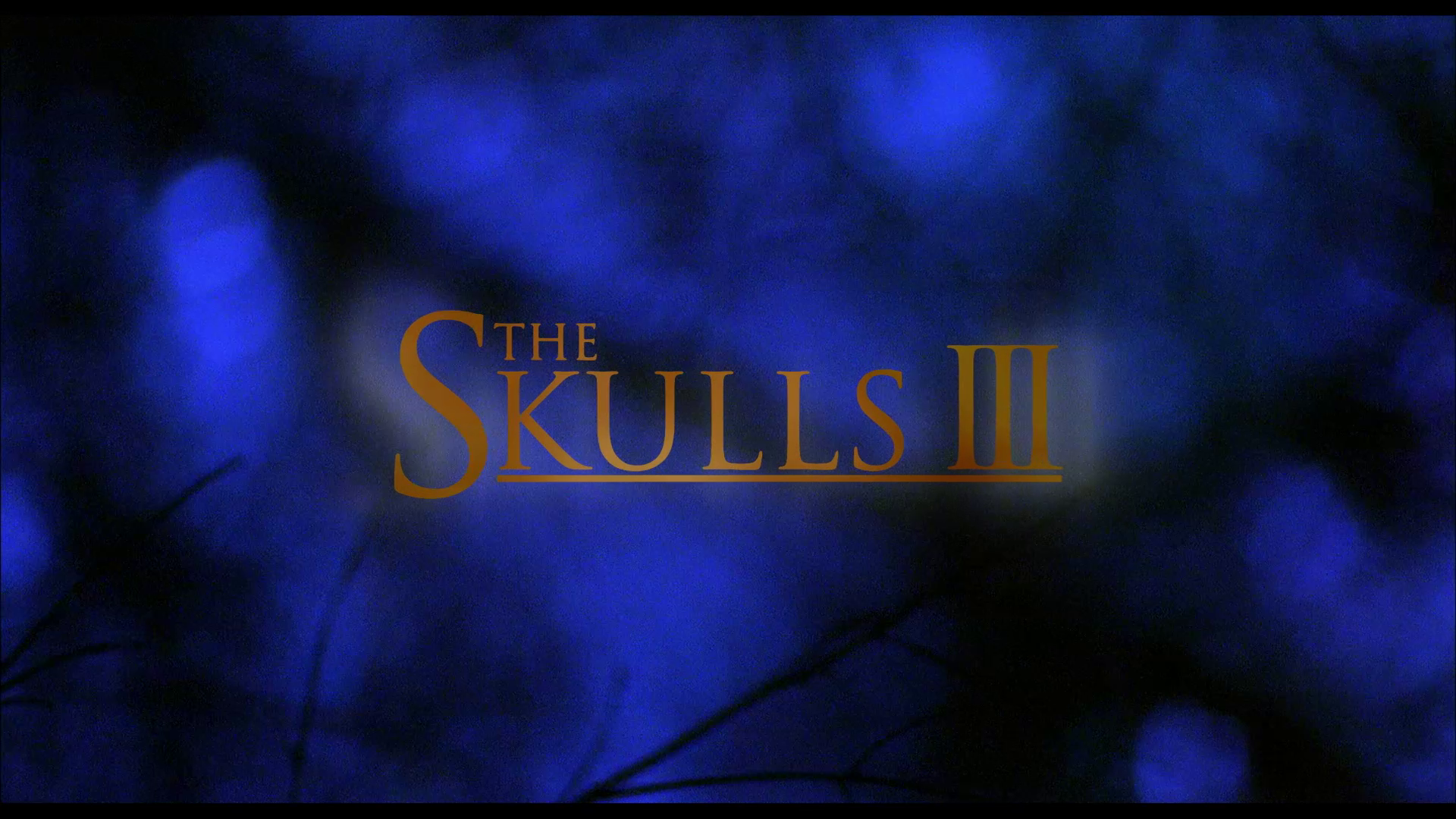 The Skulls III (2003) — Beautiful and determined college student Taylor Brooks (CLARE KRAMER) is intent on joining the secret society known as the Skulls, despite its history of being an organization consisting solely of men. Although she encounters strong resistance, Taylor takes steps toward being accepted into their ranks, but her efforts are derailed when her boyfriend is found dead. Taylor is considered the prime suspect. Can she clear her name and track down the real murderer?
---
Quick Hit Review: The Skulls franchise was never top notch in any category but I suppose the first did just enough on home video for Universal to go forward with two sequels. My personal opinion was these are bad films but not the memorably bad sort; these are the kind that you only remember when someone randomly might bring up (or here, the trilogy receiving a Blu-ray release). The first does have the benefit of having Paul Walker before he broke it big with the Fast and the Furious franchise and at least does have a decent supporting cast that included Craig T. Nelson and William Petersen (albeit before CSI premiered later in 2000).
SPECIAL FEATURES – 0/5
---
Unfortunately while the respective DVD releases (and Blu-ray for the first movie) contained bonus features (including featurettes, commentaries and more), this one from Mill Creek has zero extras and all three movies are on one disc.
VIDEO – 4/5
---
Mill Creek Entertainment releases The Skulls Trilogy, all being presented in the original 1.85 widescreen aspect ratios and 1080p high-definition transfers. I have to assume these were provided by Universal and obviously with zero restoration work done (the first film did get a MOD Blu-ray release, though). However, all things considered, these aren't too bad to look at. Despite all three being on a single, dual-layered disc, I didn't really notice any compression issues, although there were numerous specs, dust marks and other ailments that permeated all three movies. The detail on the films at least were serviceable with some okay sharpness and the natural film grain noticeable particularly on the original movie.
AUDIO – 4¼/5
---
All three films comes with a DTS-HD Master Audio 5.1 track with varying degree of effectiveness. I thought the track for the first film was rather strong, rating it a solid 4.5/5 while the other two films sounded decent but nothing overly impressive, perhaps a step up from a regular Dolby Digital 5.1 track.
OVERALL – 2½/5
---
Overall, The Skulls franchise isn't great by any means and while none of them are awful, they never really tapped into what could've been a fun, over-the-top thriller and instead each was rather forgettable.
Check out some more 1080p screen caps by going to page 2. Please note, these do contain spoilers.