Madman might not have been great and was a Friday the 13th knock-off but I can appreciate some parts and it's not a complete waste of time, however the down moments were pretty boring, and bland characters..
Madman
(1981)

---
Genre(s): Horror
Vinegar Syndrome | NR – 88 min. – $49.98 | February 11, 2022
Date Published: 03/01/2022 | Author: The Movieman
MOVIE INFO:
Directed by: Joe Giannone
Writer(s): Joe Giannone (written by)
Cast: Gaylen Ross, Tony Nunziata, Harriet Bass, Seth Jones, Jan Claire, Alex Murphy, Tom Candela

---

DISC INFO:
Features: Commentaries, Interviews, Featurettes, Promotional Materials
Slip Cover: Yes
Digital Copy: No
Formats Included: 4K, Blu-ray
Number of Discs:

2

---

Audio (4K/BD): English (DTS-HD MA 1.0)
Video (4K): 2160p/Widescreen 1.85
Video (BD): 1080p/Widescreen 1.85
Dynamic Range: HDR10
Subtitles: English SDH
Codecs: HEVC / H.265 (4K), MPEG-4 AVC (BD)
Region(s):

A, B, C

---
Vinegar Syndrome provided me with a free copy of the Blu-ray I reviewed in this Blog Post.
The opinions I share are my own.
Note: These screen captures came from the included Blu-ray and do not represent the 4K picture.
THE MOVIE — 2¼/5
---
Plot Synopsis: Many terrifying legends are shared around campfires, but very few of them are true. That's what teenage Richie (TOM CANDELA) thought about the story of Madman Marz, a hulking brute who, as the story goes, murdered his entire family decades earlier and who can be summoned from the dead by calling his name. Unfortunately for Richie and his fellow teenage summer camp counselors, the legend is very true, and Madman Marz is back, freshly sharpened axe in hand, to continue the killing spree he began many years ago…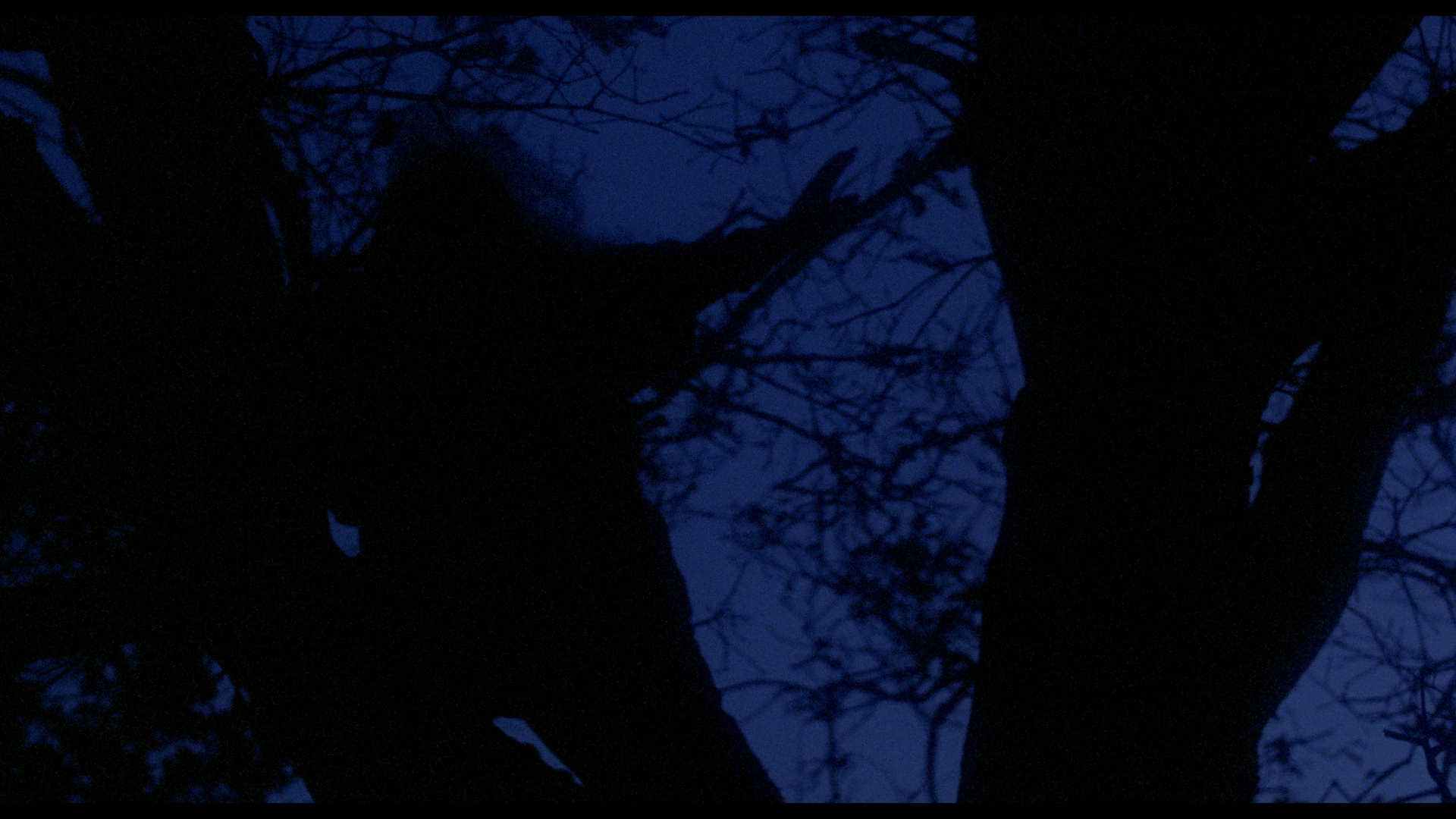 Quick Hit Review: Madman is a movie I last saw from the initial 2015 release and apparently didn't think much of given my recorded ratings on IMDb and Letterboxd. But with this newest Vinegar Syndrome 4K release, I decided to give it another shot since I barely remember anything about it. But even with this second watch this Friday the 13th clone (rip-off) just wasn't all that entertaining.
I did think some of the makeup effects and kills weren't too bad,  however much of everything else was rather dull from one-dimensional, cardboard cutout characters making the usual dumb mistakes even the better slasher flicks are guilty of. Although the Richie character does take the cake as, after seeing the large figure of Madman Marz in the trees, says nothing to his fellow counselors and instead wanders off on his own (another trait of indie horror, our cast traipsing around the woods).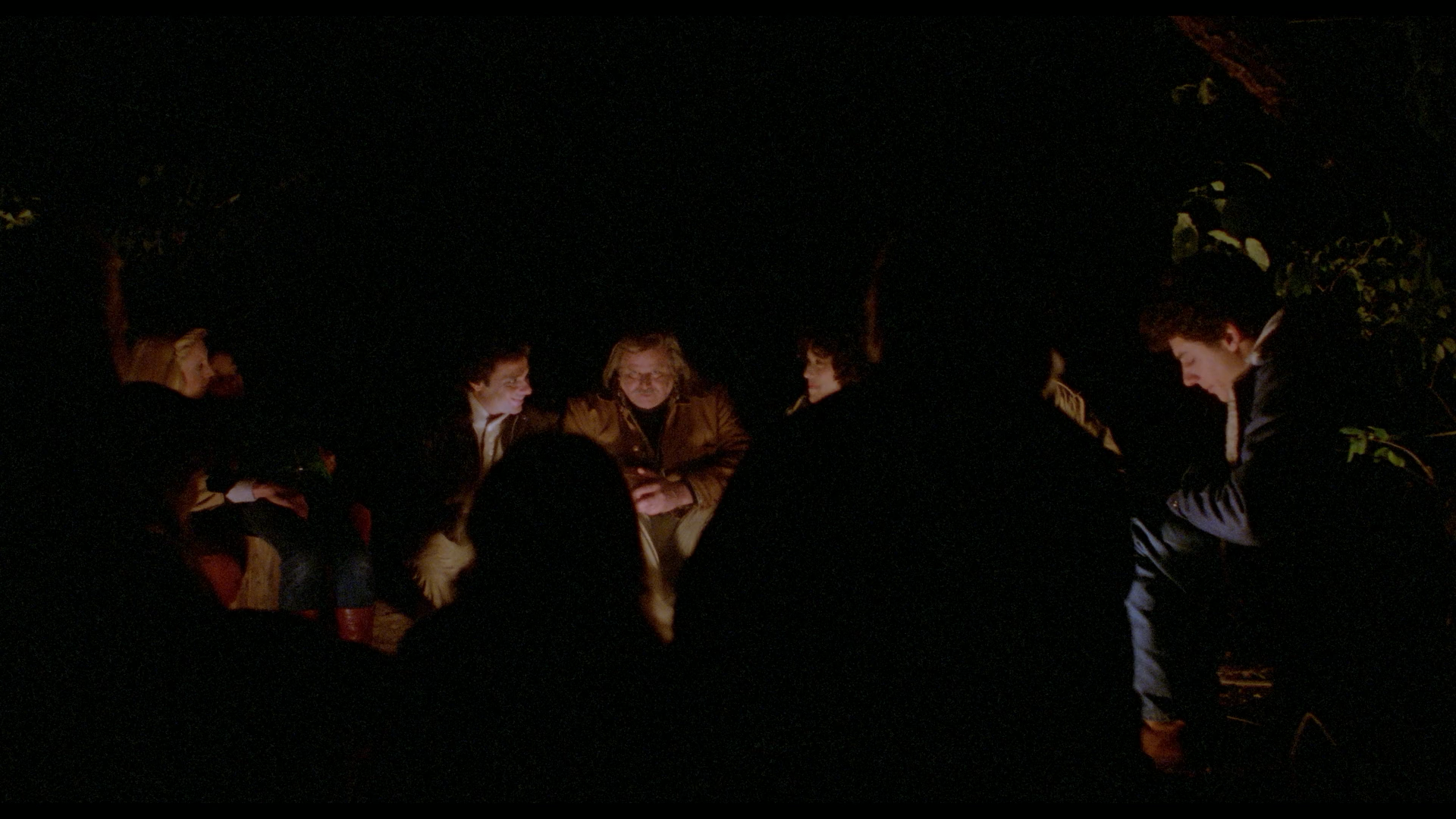 On the plus side, I can appreciate the independent nature of horror movies like these and for sure the passion from all involved so while on the whole Madman doesn't always work, there are elements to admire. And at the very least the titular "Madman" does have a horrendous back story.
SPECIAL FEATURES – 4½/5
---
This "Limited Edition" release from Vinegar Syndrome comes with a thick matted slip cover and the inside cover is reversible. All of the features are on the Blu-ray disc.
Audio Commentaries:
Producer Gary Sales, Director Joe Giannone, Actor Paul Ehlers and Actor Tony Fish
The Hysteria Continues
I'm Not a Screamer (19:30) is a new interview with actress Gaylen Ross as she talks about her memories of the production.
Interview with Creator/Producer Gary Sales (14:18) — Older interview with Sales talking about his early career and then on how Madman came together.
Alive at 35 (21:02) — This is a roundtable discussion with Gary Sales, Paul Ehlers and Actor Tom Candela.
The Legend Still Lives: 30 Years of Madman (1:32:42) is a lengthy documentary from 2010 by Victor Bonacore that includes interviews with Gary Sales, Harriet Bass, Paul Ehlers and many more.
Deadpit Interviews with Gary Sales (3:39) and Paul Ehlers (5:17).
In Memorium Featurette (5:46) are tributes to writer-director Joe Giannone, Tony Nunziata and Fred Neumann, narrated by Gary Sales.
Music Inspired by Madman (13:17) is a dedication to the music created by the fans.
Last are promotional materials: Original Theatrical Trailer (1:48), Still Gallery and TV Spots (1:59).
VIDEO – 4¾/5
---
Madman strikes on 4K Ultra HD by Vinegar Syndrome, presented in its original 1.85 widescreen aspect ratio and a new 2160p transfer taken from the 35mm original camera negative. The picture here looks absolutely near perfect. Detail is incredibly sharp and the original film grain still well intact. The only knock is there were some vertical lines in a couple of scenes, thinking some sort of acid damage but not sure. In any case, the majority of the film is fairly clean and really didn't notice any significant or obvious specs, dust marks or other flaws.
As a side, I believe the included Blu-ray is the same transfer, just 1080p. I did a quick comparison with some screen captures I had from the 2015 Blu-ray and that one was open matted with a 1.78 aspect ratio while this was in 1.85. In going back and forth with a close screen grab, I did notice the colors were much more even with the new transfer.
AUDIO – 4¼/5
---
The movie comes with a DTS-HD Master Audio 2.0 Mono track. Not entirely sure, but this is likely the same track from the 2015 release. Even so, though, dialogue comes across with fine clarity and there is some decent depth for a single channel. I didn't detect any major hissing, pops or other ailments making for a very solid lossless track.
OVERALL – 3½/5
---
Overall, Madman might not have been great and was a Friday the 13th knock-off but I can appreciate some parts and it's not a complete waste of time, however the down moments were pretty boring, and bland characters (to be fair, F13 didn't exactly have amazing characters either). This 4K Ultra HD release by Vinegar Syndrome is phenomenal and includes the bonus features from the 2015 release, plus a new interview with one of the actors.
Check out some more 1080p screen caps by going to page 2. Please note, these do contain spoilers.