Dead Heat is an all-around fun 1980s dark comedy horror film featuring some impressive makeup effects along with entertaining performances from Williams and Piscopo.
Dead Heat
(1988)

---
Genre(s): Horror, Action, Comedy
Vinegar Syndrome | R – 84 min. – $44.98 | February 22, 2022
Date Published: 02/07/2022 | Author: The Movieman
MOVIE INFO:
Directed by: Mark Goldblatt
Writer(s): Terry Black (written by)
Cast:

Treat Williams, Joe Piscopo, Darren McGavin, Lindsay Frost, Vincent Price

---

DISC INFO:
Features: Commentary, Interviews, Featurette, Deleted Scenes, Still Gallery, Promotional Materials
Slip Cover: Yes (limited edition only)
Digital Copy: No
Formats Included: 4K, Blu-ray
Number of Discs:

2

---

Audio (4K/BD): English (DTS-HD MA 2.0)
Video (4K): 2160p/Widescreen 1.85
Video (BD): 1080p/Widescreen 1.85
Dynamic Range: HDR10
Subtitles: English SDH
Codecs: HEVC / H.265 (4K), MPEG-4 AVC (BD)
Region(s):

A, B, C

---
Vinegar Syndrome provided me with a free copy of the Blu-ray I reviewed in this Blog Post.
The opinions I share are my own.
THE MOVIE — 4¼/5
---
Plot Synopsis: A sweet boy from a poor family dreams of finding one of five golden tickets hidden inside chocolate bar wrappers which will admit him to the eccentric and reclusive Willy Wonka's (GENE WILDER) magical factory. One after another, tickets are discovered by ghastly children – but will the lad find the last remaining one and have all his dreams come true?

Quick Hit Review: Willy Wonka and the Chocolate Factory is a film I probably last saw sometime in high school, likely one of those days before a break. Seeing this again after over 20 years (at least), this was still a wonderfully magical family musical comedy featuring the incredible Gene Wilder delivering plenty of deadpan and sarcastic humor that I absolutely loved and genuinely laughed out loud at.

Beyond the cast, with all the child actors doing their best, the direction from Mel Stuart was excellent not to mention the incredible art design by Harper Goff was beautiful with amazing colors. Celebrating its 50 year anniversary, the film still is absolutely entertaining that the entire family can enjoy from beginning to end.
SPECIAL FEATURES – 3/5
---
This release comes with a matted slip cover and inside is a redemption code for the Digital HD copy. The included Blu-ray disc is the same one previously released and contains the bulk of the bonus material.
Audio Commentary — The Wonka Kids: Michael Bollner, Julie Dawn Cole, Denise Nickerson, Peter Ostrum and Paris Themmen. This group commentary was a lot of fun hearing these adults reminiscing working on the film.
Pure Imagination: The Story of Willy Wonka and the Chocolate Factory (30:25) is an older featurette that includes interviews with Director Mel Stuart. Actor Gene Wilder and the Wonka kids.
Vintage 1971 Featurette (4:02) with behind-the-scenes footage and on-location interviews.
There are four Sing-Along Songs (8:12) and the Theatrical Trailer (3:11).
VIDEO – 4¾/5, AUDIO – 4½/5
---
Warner Bros. releases Willy Wonka and the Chocolate Factory presented in the original 1.85 widescreen aspect ratio and given a 2160p high-definition transfer. The picture for the most part does look excellent, detail is sharp (and compared to the old Blu-ray, noticeably) while colors are bright and vibrant. It's also fairly clean with only some very minor specs, one I noticed by chance while doing a closer inspection for this review (didn't see anything major while watching).
The disc comes with a new audio codec. The original Blu-ray has a Dolby TrueHD track while the 4K disc comes with a DTS-HD Master Audio 5.1 track. Dialogue comes across the center channel with fine clarity, if not a tad noisy in spots but that could be due to the sound design, while there is good depth when it comes to the music and musical numbers.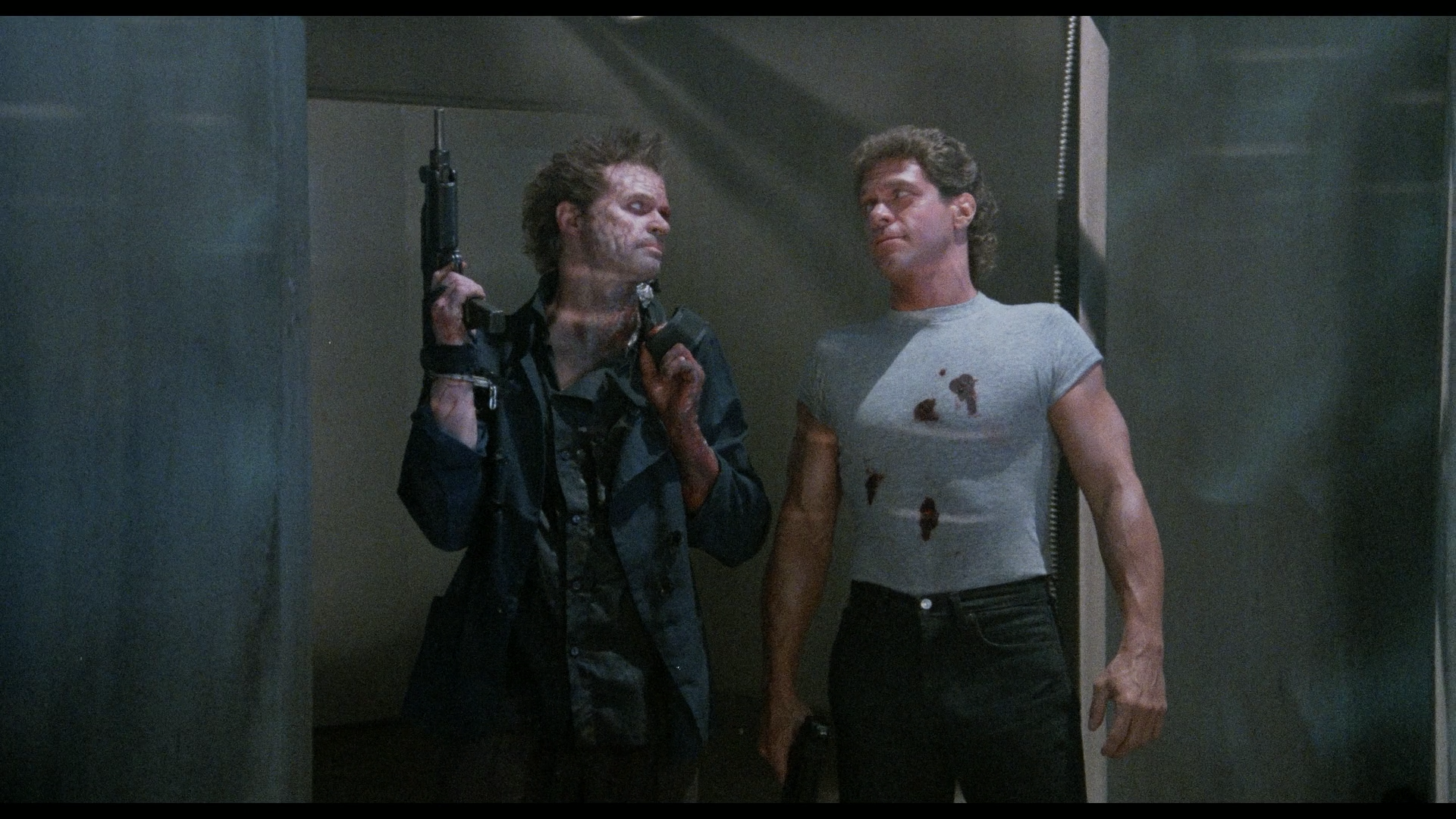 OVERALL — 4/5
---
Overall, Willy Wonka and the Chocolate Factory is a delightful and light-hearted family-musical-comedy featuring a wonderful performance from Gene Wilder. This 4K Ultra HD/Blu-ray might not have any new features however the video and audio is rather good and might be worth picking up at the right price.