Dangerous is just another run-of-the-mill direct-to-video film that had its moments and at least was moderately entertaining if only for Scott Eastwood and Mel Gibson in his brief screen time.
Dangerous
(2021)

---
Genre(s): Suspense/Thriller, Action
Lionsgate| R – 99 min. – $21.99 | December 14, 2021
Date Published: 02/21/2022 | Author: The Movieman
MOVIE INFO:
Director: David Hackl
Writer(s): Chris Borrelli (written by)
Cast: Scott Eastwood, Kevin Durand, Famke Janssen, Tyrese Gibson, Mel Gibson, Brenda Bazinet, Ryan Robbins, Brendan Fletcher, Leanne Lapp

---

DISC INFO:
Features: Commentary, Featurettes
Slip Cover: Yes
Digital Copy: Yes
Formats Included: Blu-ray, DVD
Number of Discs:

2

---

Audio: English (DTS-HD MA 5.1)
Video: 1080p/Widescreen 2.39
Subtitles: English SDH, Spanish
Disc Size: 24.22 GB
Total Bitrate: 28.69 Mbps
Codecs: MPEG-4 AVC
Region(s):

A

---
Lionsgate provided me with a free copy of the Blu-ray I reviewed in this Blog Post.
The opinions I share are my own.
THE MOVIE — 2¾/5
---
Plot Synopsis: Ex-con and reformed sociopath Dylan "D" Forrester (SCOTT EASTWOOD) is trying to quietly serve out his parole — with the help of a steady supply of antidepressants and his eccentric psychiatrist Dr. Alderwood (MEL GIBSON). But when his brother dies under mysterious circumstances, Dylan breaks parole and, with a dogged FBI agent (FAMKE JANSSEN) on his trail, goes to uncover the truth. A band of heavily armed mercenaries, led by a man named Cole (KEVIN DURAND), wants something Dylan's brother was hiding, and Dylan will need all his guile and tactical skills to survive.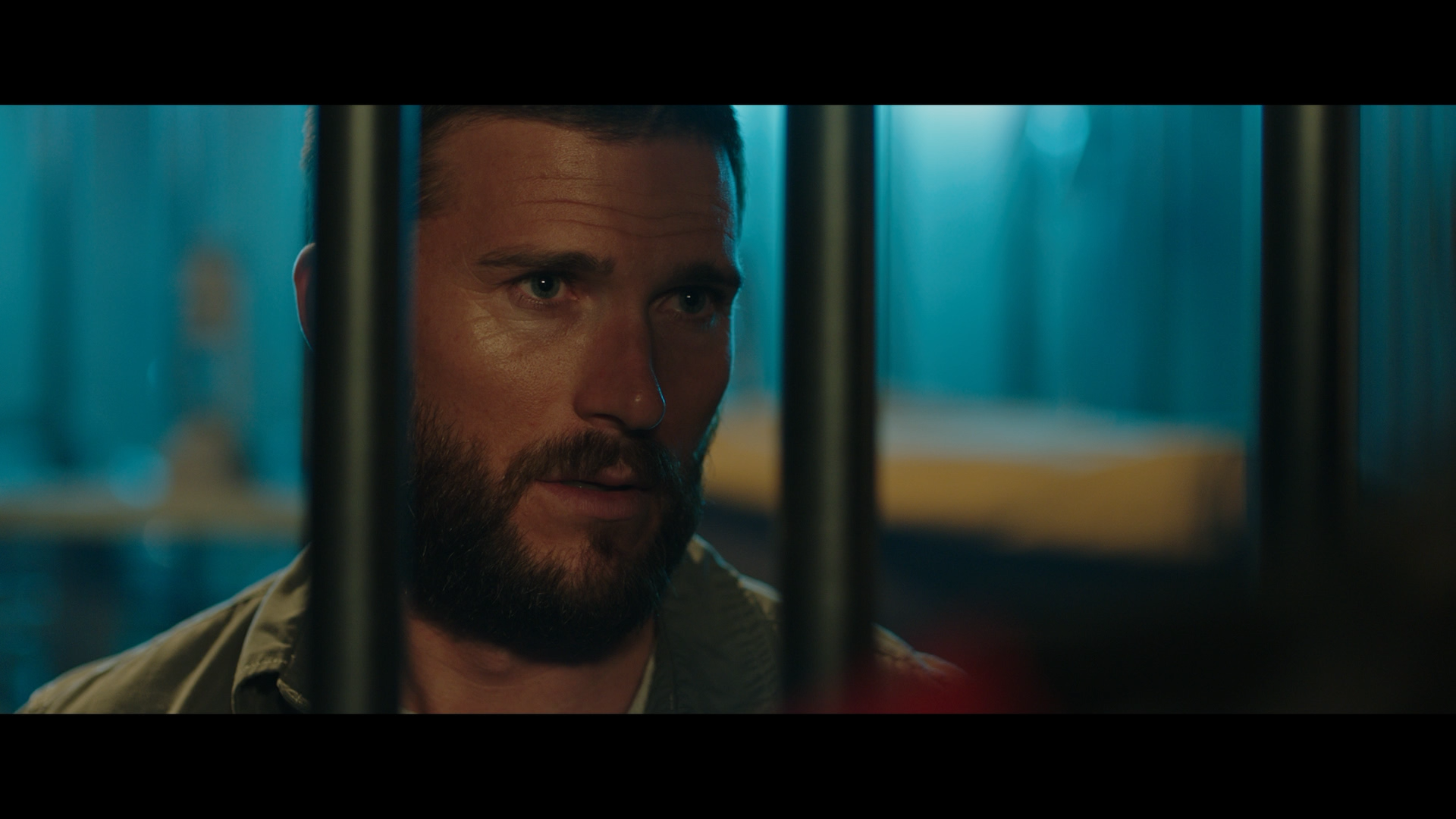 Review: Dangerous is a movie that I had fairly low expectations going in and surprisingly it rose a smidge above it. No, it's not very good and in fact there are plenty of problems from the editing to the pacing. The story also feels off with the first two-thirds a standard survival thriller as a variety of characters try to stave off a group of mercenaries before it veers off in the third act into some sort of National Treasure storyline. Never quite meshes.
On the positive front, Scott Eastwood, who might not have the charisma compared to his father, acquits well in the lead especially portraying a sociopath (or as his character describes as Anti-Social Personality Disorder) which can be tough since his emotions can't be all over the place. Still unsure on Scott Eastwood's future as a lead, but he has promise (thus far, for bigger Hollywood movies anyway, he's been supporting roles).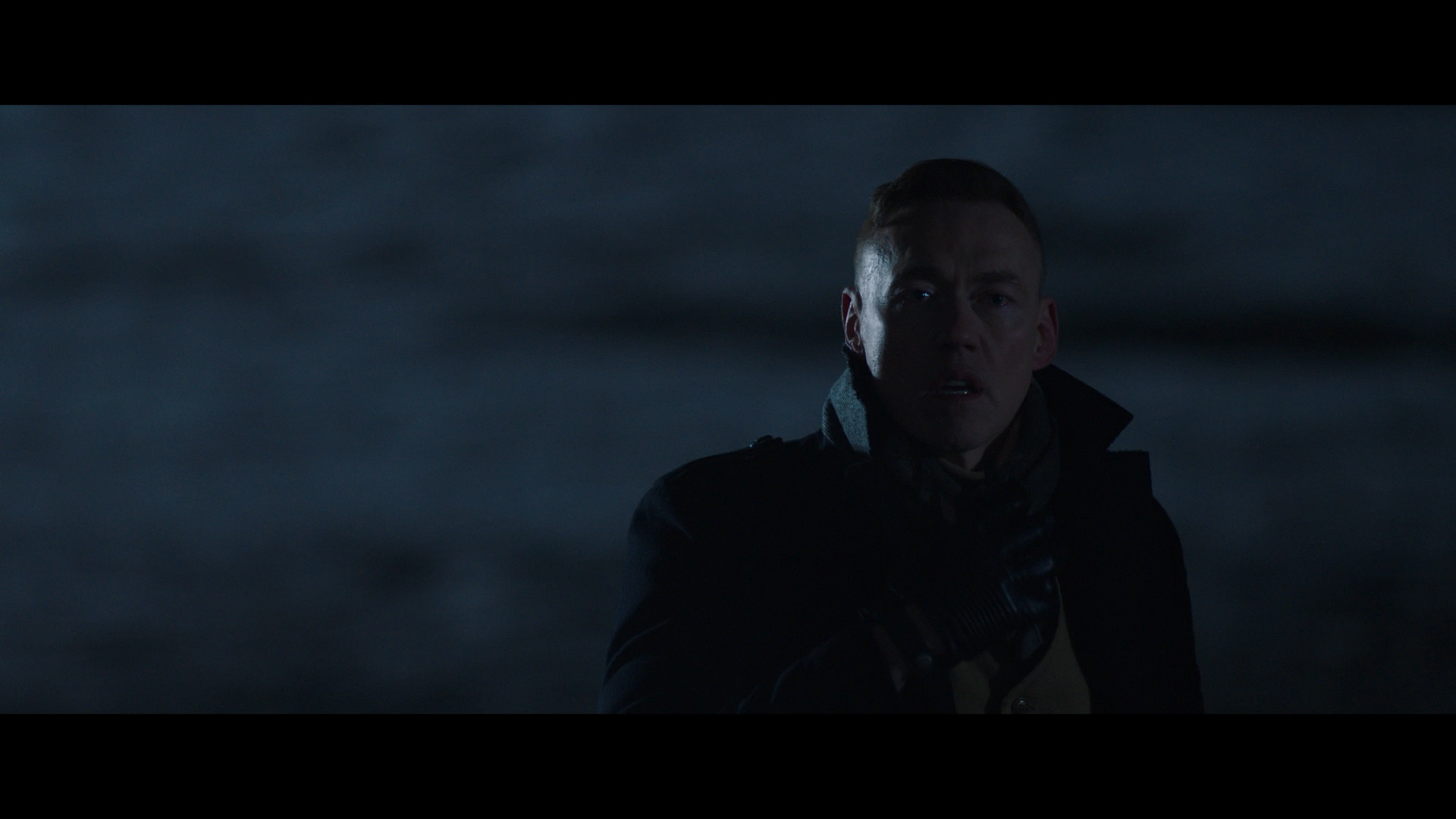 Mel Gibson meanwhile has a one-day/one location role but seemed to having a good time playing an oddball psychiatrist who in a couple scenes gets drunk and I have to wonder if Gibson the actor might not had also been drinking… Still, he's far better than someone like Bruce Willis who shows up, does a few lines of inane dialogue and collects the $1-2M paycheck. At the very least Gibson seemed to be engaged even if he only has a few minutes of screen time.
The remainder of the cast were fairly forgettable. Kevin Durand is the main baddie and he's alright but not exactly scary or formidable; Tyrese Gibson has a small part, maybe only 5-minutes, before he's dispatched; and similarly, Famke Janssen is in and out as an FBI agent yet really doesn't have much to offer.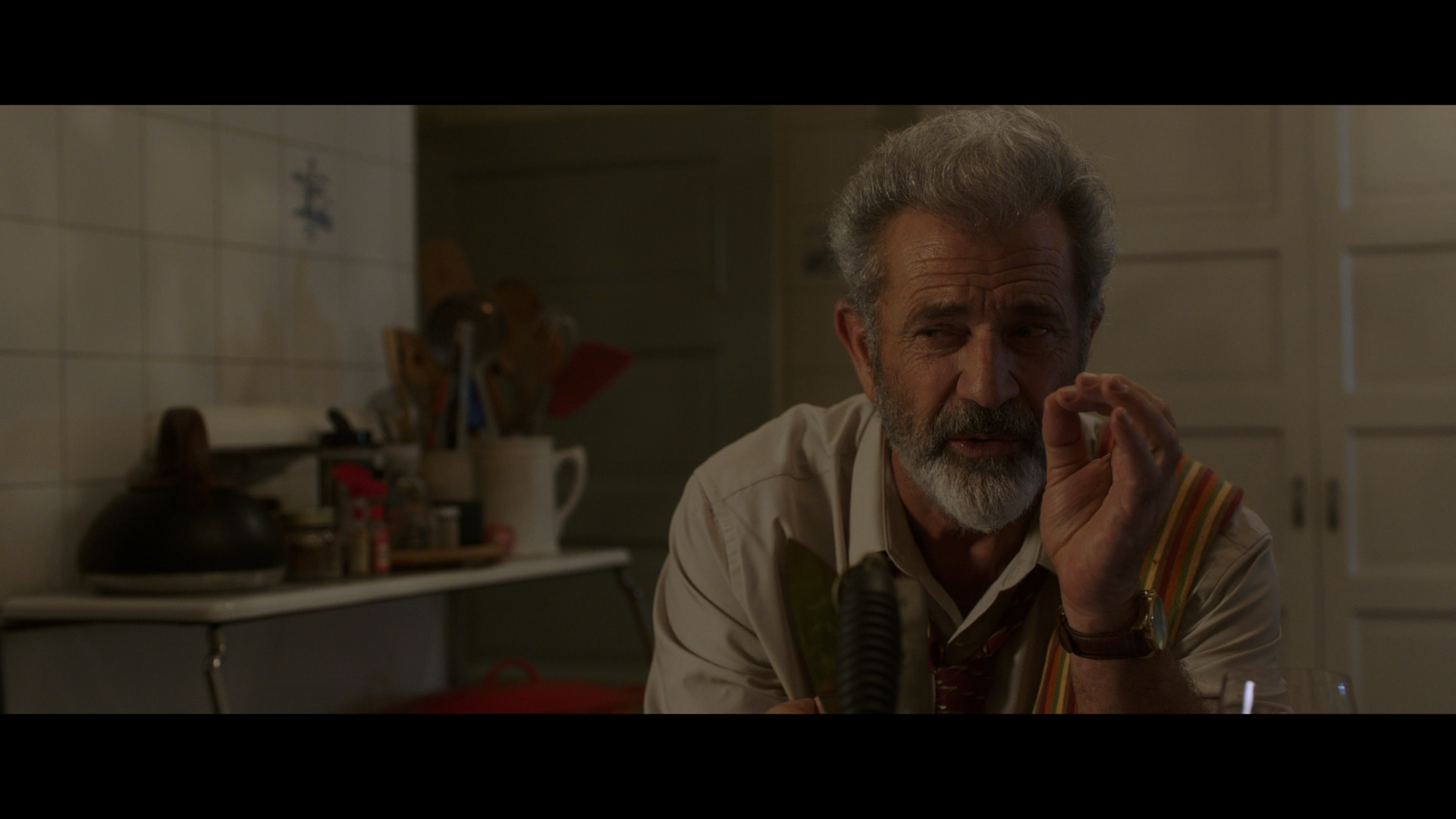 Dangerous was directed by David Hackl, who previously helmed Saw V and Life on the Line, while served as a production designer on numerous movies (including Saw II, III and IV, plus Repo the Genetic Opera). His direction here isn't amazing but I guess considering the budget and compared to many other of these direct-to-video flicks, it's okay. In any case, the film's script was written by Chris Borrelli (The Marine 2, The Vatican Tapes and Eloise).
SPECIAL FEATURES – 2¼/5
---
This release comes with a glossy slip cover and inside is a redemption code for the Digital HD copy. Features include an Audio Commentary with Director David Hackl and Dangerous Territory (8:07) and Living Dangerously (8:29) behind-the-scenes featurettes.
VIDEO – 4¼/5
---
Lionsgate releases Dangerous onto Blu-ray where it's presented with a 2.39 widescreen aspect ratio and a 1080p high-definition transfer. This is nothing especially amazing but pretty standard for a DTV flick, detail at least on close-ups are sharp, albeit the more distant shots to lose some specificity, while colors are well balanced. There were no apparent signs of aliasing, artifacts, banding or other major flaws.
AUDIO – 3¾/5
---
The DTS-HD Master Audio 5.1 track from the get-go for the opening logos sounded incredibly quiet (especially compared with the DTS logo animation before the movie started). Dialogue comes across well enough but the various action scenes with gunfire (both from regular guns as well as a Gatling gun later) lacked any impact whatsoever. This is one of the more low-key lossless tracks I've come across from a new release. I don't know if the sound mixing was authored too low or what, but it was unexpected.
OVERALL – 2½/5
---
Dangerous is just another run-of-the-mill direct-to-video film that had its moments and at least was moderately entertaining if only for Scott Eastwood and Mel Gibson in his brief screen time. The plot and editing is a mess with two genres never quite meshing, but this might be worth a rental, just don't go in with great expectations.
Check out some more 1080p screen caps by going to page 2. Please note, these do contain spoilers.