Firestarter is one of those remakes/re-adaptations that asks the question: why bother? The end result was a film that has very little to offer and will be forgotten not long after you finish watching.
Firestarter
(2022)

---
Genre(s): Horror, Fantasy
Universal Pictures| R – 94 min. – $34.98 | June 28, 2022
Date Published: 06/18/2022 | Author: The Movieman
MOVIE INFO:
Director: Keith Thomas
Writer(s): Stephen King (novel); Scott Teems (screenplay)
Cast:

Zac Efron, Ryan Kiera Armstrong, Sydney Lemmon, Michael Greyeyes, Gloria Reuben, Kurtwood Smith

---

DISC INFO:
Features: Commentary, Featurettes, Deleted Scenes, Gag Reel
Slip Cover: Yes
Digital Copy: Yes
Formats Included: Blu-ray, DVD
Number of Discs:

2

---

Audio: English (DTS-HD MA 5.1), French (DTS 5.1), Spanish (DTS 5.1)
Video: 1080p/Widescreen 2.39
Subtitles: English SDH
Disc Size: 40.94 GB
Total Bitrate: 42.74 Mbps
Codecs: MPEG-4 AVC
Region(s):

A, B, C

---
Universal Pictures Home Entertainment provided me with a free copy of the Blu-ray I reviewed in this Blog Post.
The opinions I share are my own.
THE MOVIE — 2¼/5
---
Plot Synopsis: Protected by her parents (ZAC EFRON, SYDNEY LEMMON), Charlie (RYAN KIERA ARMSTRONG) has lived her childhood on the run and has kept her extraordinary pyrokinetic powers in check. But now that she's turning 11, the flames are harder to control, and sinister forces are seeking to capture her. Charlie must learn to embrace the fire from within and fight to control it in order to protect her family and freedom.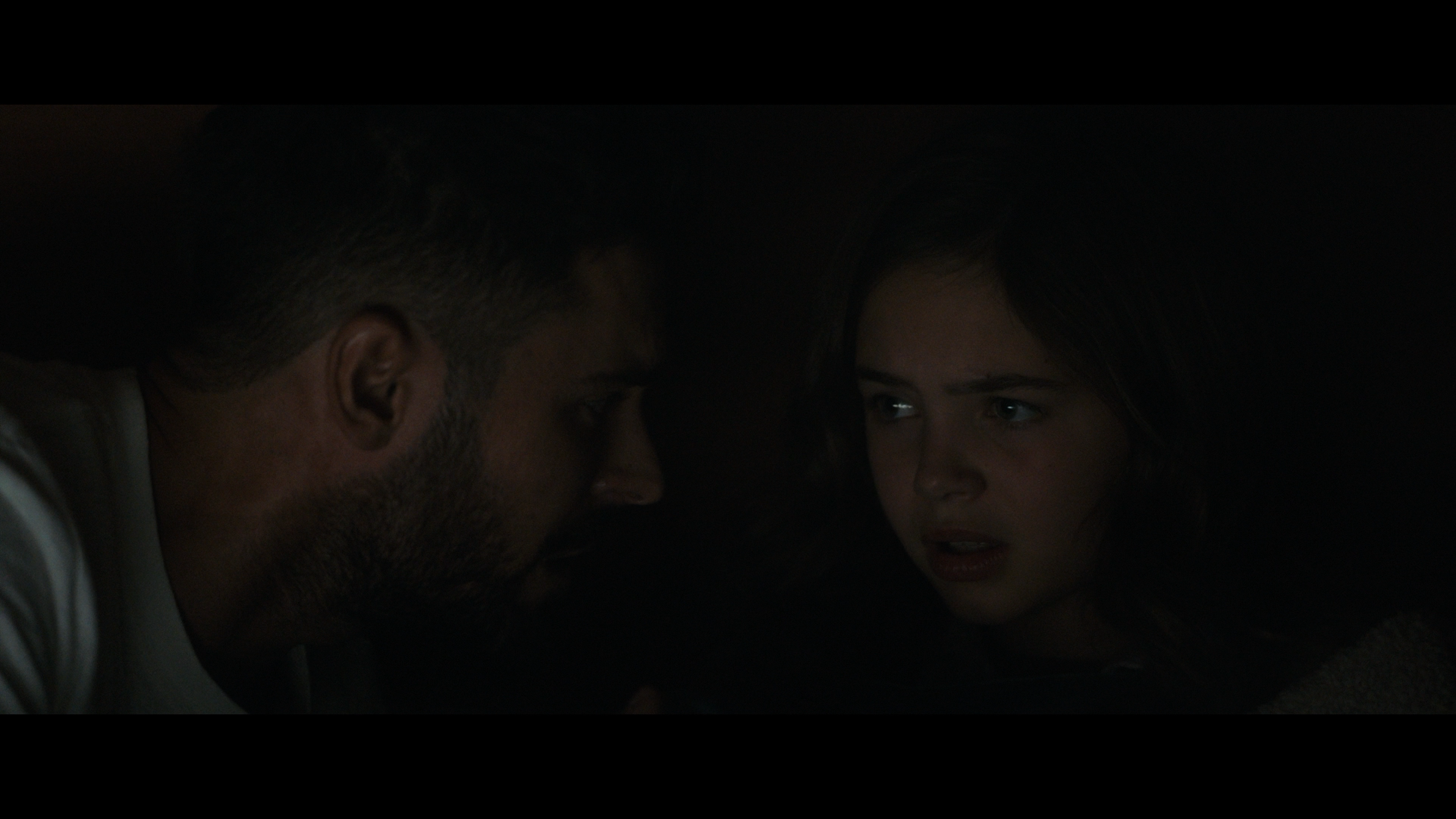 Quick Hit Review: I guess with the success of IT and IT: Part Two, other studios decided to get in on the re-adaptation of Stephen King's novels, this time around is Firestarter which was previously adapted back in 1984 starring Drew Barrymore. I don't recall a whole lot about that version (although I did see and review the Shout Factory Blu-ray) but I'm pretty sure it wasn't anything noteworthy and thus adapting it again isn't a big deal.
That being said, Firestarter 2022 is one of those "whatever" movies I come across a few times a year. It's not bad nor good, just forgettable and mediocre. This one stars Zac Efron as Charlie's dad and it's strange seeing him here especially since he holds very little charm, albeit the stilted dialogue probably didn't help, while the young Ryan Kiera Armstrong emotes angry well enough but doesn't hold much charisma, though she might have a fighting chance once Chloe Grace Moretz ages out of some roles.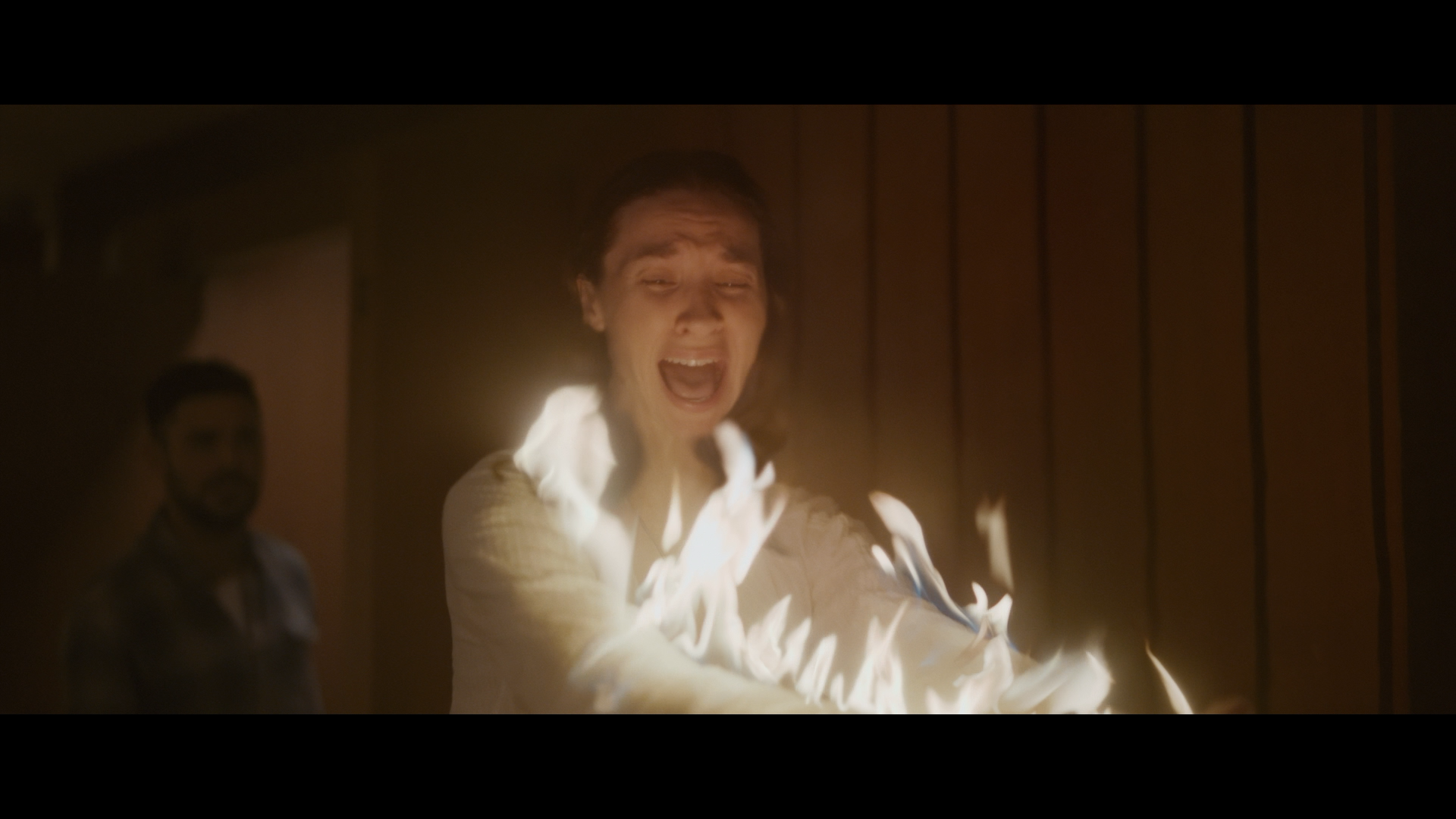 Firestarter was directed by Keith Thomas who made his directorial debut a couple years back with The Vigil and was scripted by Scott Teems who previously wrote Halloween Kills, but at least we don't get characters chanting "Evil dies tonight!", so that puts Firestarter one up on Kills. Still, although there are plenty of problems, the script might be the biggest culprit alongside some bland direction.
This is a movie that hated but it's really a boring, paint-by-numbers horror-fantasy featuring lackluster performances and all around just felt lifeless and boring, a movie that will likely be forgotten the minute after watching.
SPECIAL FEATURES – 3/5
---
This release comes with a matted slip cover and inside a redemption code for the Digital HD copy.
Alternate Ending (2:43) is slightly different but not too significant or changes the outcome.
Deleted/Extended Scenes (20:14) — We get seven scenes that were cut down or got axed completely.
Gag Reel (1:06) short feature with line goofs.
The Kinetic Energy (6:04) — This featurette explores re-adapting the King novel and into the casting process.
Spark a Fire (3:43) — Looks at the element of fire and Charlie's powers.
Igniting Firestarter (3:38) delves into the pyrotechnics of the production.
Power Struggle (3:28) is a featurette on the fight sequences using the supernatural powers.
Feature Commentary by Director Keith Thomas.
VIDEO – 4/5
---
Universal Pictures releases Firestarter onto Blu-ray, presented in the original 2.39 widescreen aspect ratio and a 1080p high-definition transfer. The picture here looks fine but nothing exceptional, detail is decent enough though some parts appear a bit muddy with the obviously smoky tint. Even so, it's probably on par with how it was streaming on Peacock Premium.
AUDIO – 4¼/5
---
The included DTS-HD Master Audio 5.1 track is serviceable enough especially coming to life with the fine score (co-composed by John Carpenter) and dialogue comes through the center channel with good clarity. There is some okay depth, chiefly for the finale where we get plenty of flames, gunplay and other suspense-filled action.
OVERALL – 2½/5
---
Firestarter is one of those remakes/re-adaptations that asks the question: why bother? The end result was a film that has very little to offer and will be forgotten not long after you finish watching. I didn't think it was terrible but by no means something wasting your time with either.
Check out some more 1080p screen caps by going to page 2. Please note, these do contain spoilers.