The Toolbox Murders is a mediocre slasher where the mystery element goes by the wayside halfway through (not that the identity isn't hard to tell) but features a creepily fun performance by the great Cameron Mitchell.
The Toolbox Murders
(1978)

---
Genre(s): Horror, Suspense/Thriller
Blue Underground | Unrated – 94 min. – $49.95 | January 18, 2022
Date Published: 01/09/2021 | Author: The Movieman
MOVIE INFO:
Directed by: Dennis Donnelly
Writer(s): Robert Easter and Ann N. Kindberg (story) (screenplay)
Cast:

Cameron Mitchell, Pamelyn Ferdin, Wesley Eure, Nicolas Beauvy

---

DISC INFO:
Features: Audio Commentaries, Interviews, Promotional Material, Gallery
Slip Cover: Yes
Digital Copy: No
Formats Included: 4K, Blu-ray
Number of Discs:

2

---

Audio (4K/BD): English (Dolby Atmos), English (DTS-HD MA 5.1), English (DTS-HD MA 1.0)
Video (4K): 2160p/Widescreen 1.66
Video (BD): 1080p/Widescreen 1.66
Dynamic Range: HDR10, Dolby Vision
Subtitles: English SDH, French, Spanish
Codecs: HEVC / H.265 (4K), MPEG-4 AVC (BD)
Region(s):

A, B, C

---
Blue Underground provided me with a free copy of the Blu-ray I reviewed in this Blog Post.
The opinions I share are my own.
Note: The screen captures were taken from the included Blu-ray disc.
THE MOVIE — 2¾/5
---
Plot Synopsis: In a quiet apartment complex in Los Angeles, a deranged handyman goes on a killing spree, savagely murdering 'immoral' women with the tools of his trade – claw-hammers, screwdrivers, power drills and even a deadly nail gun. But these gruesome massacres are just the beginning.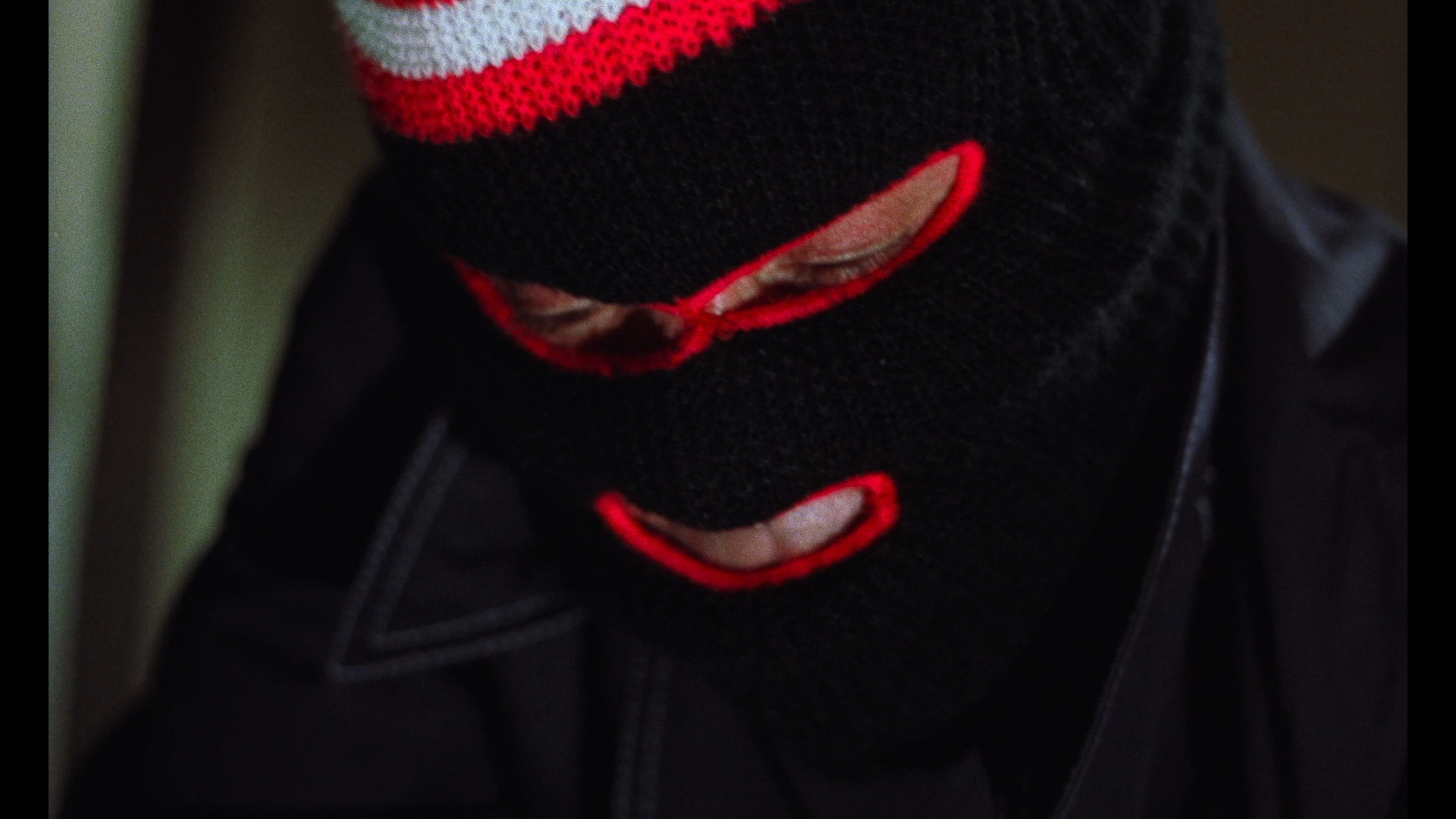 Quick Hit Review: With so many great movies, both large and small, coming out of the 1970s, there were plenty others that were put on the wayside, one of them was The Toolbox Murders, a movie born out of the massive success of The Texas Chain Saw Massacre, and made on a low budget of $165,000 and in good time, putting out to theaters as soon as possible. Apparently the strategy worked as it did managed to make around $500,000 at the box office.
As for the movie itself; it's a tale of two halves. The first is an exploitation with a maniac going around murdering women (most of them nude) for apparently random reasons before a second half, where the killer is revealed (although his identity wasn't exactly a mystery since you see the face behind the killer's ski mask), it turns into a quasi-police procedural and part suspense-thriller.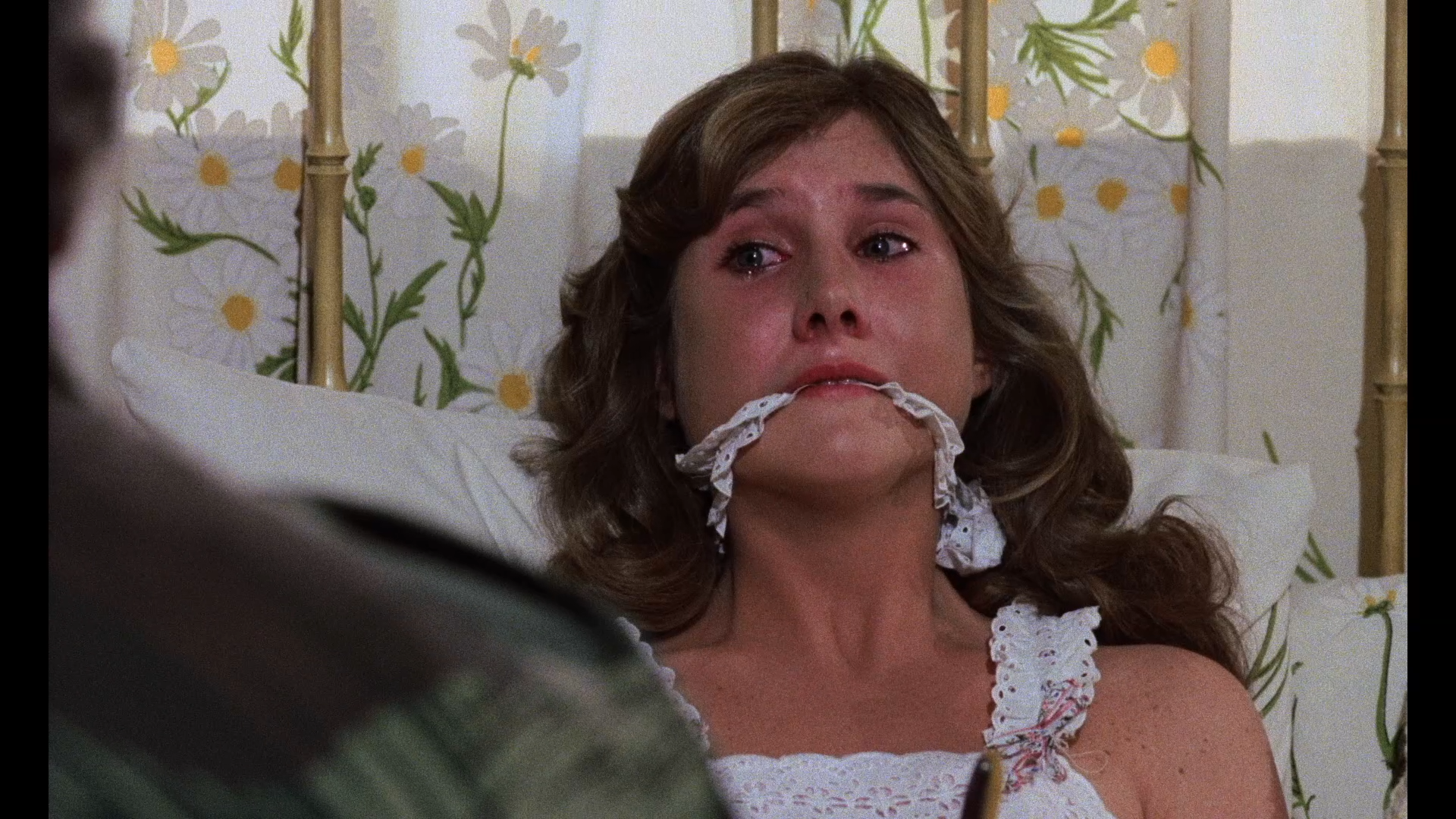 On the whole, The Toolbox Murders doesn't have much going for it other than Cameron Mitchell, seemingly sober, delivering a decent monologue and playing creep pretty well. However, the actual toolbox murders aren't anything noteworthy, just another maniac chasing barely clothed or nude women around, something I don't really find all that frightening. Unnerving, perhaps, but not scary. Unless you're a big fan of 1970s exploitation horror, I don't think this is one worth the time.
SPECIAL FEATURES – 4¼/5
---
This two-disc release comes housed in a wide HD keep case and a title-embossed slip cover.
Audio Commentaries:
Producer Tony DiDio, Director of Photography Gary Graver and Actress Pamelyn Ferdin
Film Historians Troy Howarth and Nathaniel Thompson ** NEW **
The first track obviously is more focused on some of the on-set stories and their recollections of making the movie while also meandering to other topics as well. Track two meanwhile gives a historical viewpoint. If you're familiar with commentary tracks, both Howarth and Thompson are staples on some of these older flicks and make for a interesting duo.
Interviews:
Drill Sergeant a.k.a. Unpacking the Toolbox (20:17) — Director Dennis Donnelly ** NEW **
Tools of the Trade (26:47) — Actor Wesley Eure ** NEW **
Flesh and Blood (31:16) — Actress Kelly Nichols ** NEW **
I Got Nailed in The Toolbox Murders (8:08) — Actress Marianne Walter
Slashback Memories (24:40) — David Del Valle remembers Cameron Mitchell ** NEW **
There's a good array of interviews here, especially for a ultra-low budget slasher from nearly 45 years ago. We get new interviews with the director and actors, some giving brief backgrounds on their careers and providing memories of the production.
They Know I Have Been Sad (19:27) — Video Essay by Film Historian Amanda Reyes and Filmmaker Chris O'Neill. This video essay is set against footage of the film breaking down the horror genre and The Toolbox Murders, which was inspired by The Texas Chainsaw Massacre. ** NEW **
Promotional Materials:
Theatrical Trailer (2:20)
TV Spot (0:32)
Radio Spots (1:03)
Poster & Still Gallery ** NEW **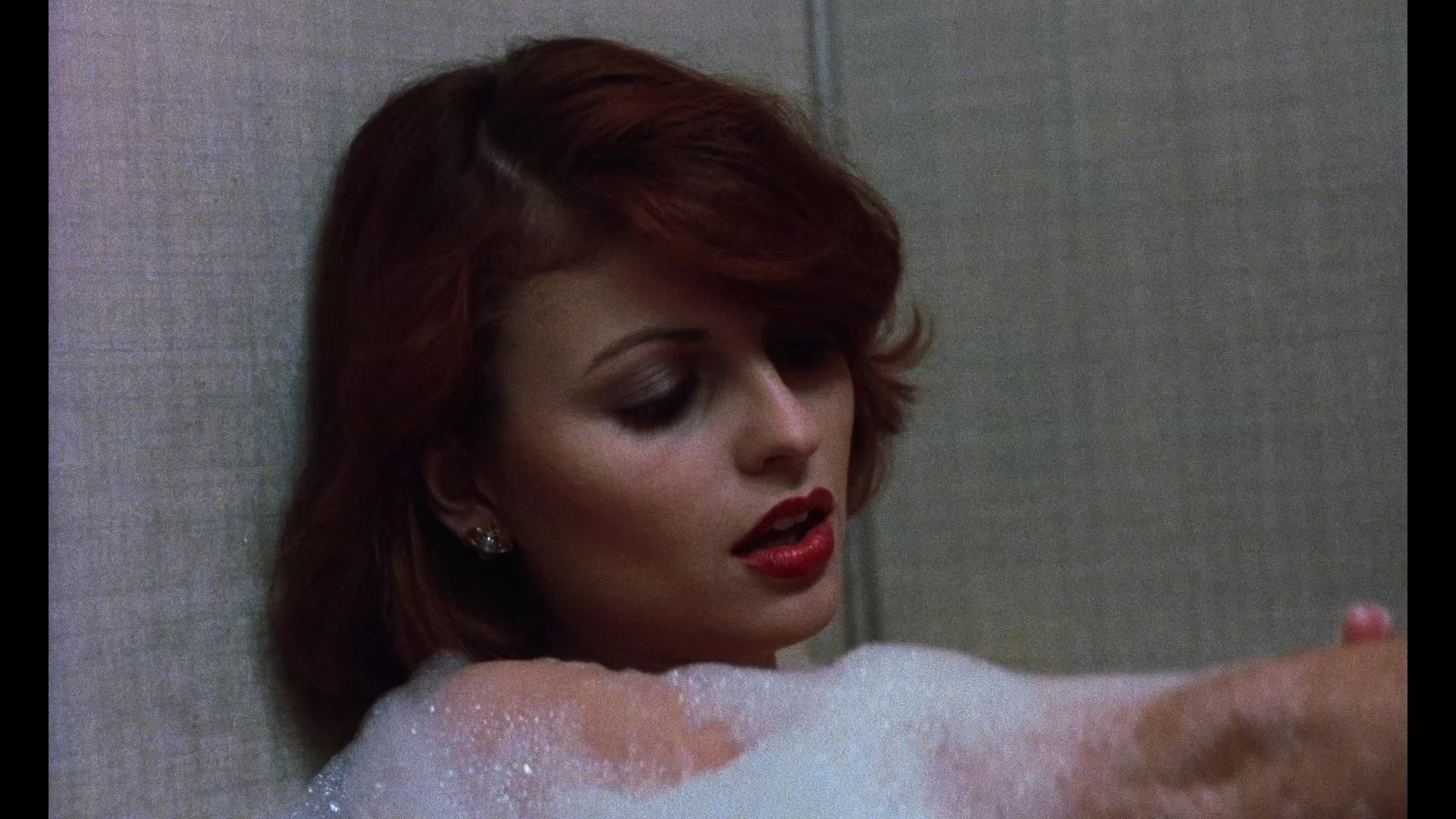 4K VIDEO – 4½/5, BLU-RAY VIDEO – 4½/5
---
The Toolbox Murders comes to 4K Ultra HD where it's presented with a 1.66 widescreen aspect ratio and a 2160p high-definition transfer. The original uncut negative was scanned in 4K and includes both HDR and Dolby Vision dynamic range. This movie was already released on Blu-ray back in 2010 but checking out the Blu-ray disc, it does appear to be a new transfer, matching adequately with the 4K version, which itself was sharp and defined nicely, the original film grain and noise still ever present. This is not flawless as there were some minor specs and a bit of a vertical line I noticed in one scene, though it's not there very long, so likely won't distract.
AUDIO – 4¼/5
---
The audio gets an upgrade with a new Dolby Atmos track (available on both discs) which is a bit underwhelming and perhaps even unnecessary for a movie like this. That said, it's still a solid track outputting clear dialogue and some okay depth for the front and rear channels. It is a bit more dynamic when I switched it over to the DTS-HD Master Audio 5.1 track, but not all that much.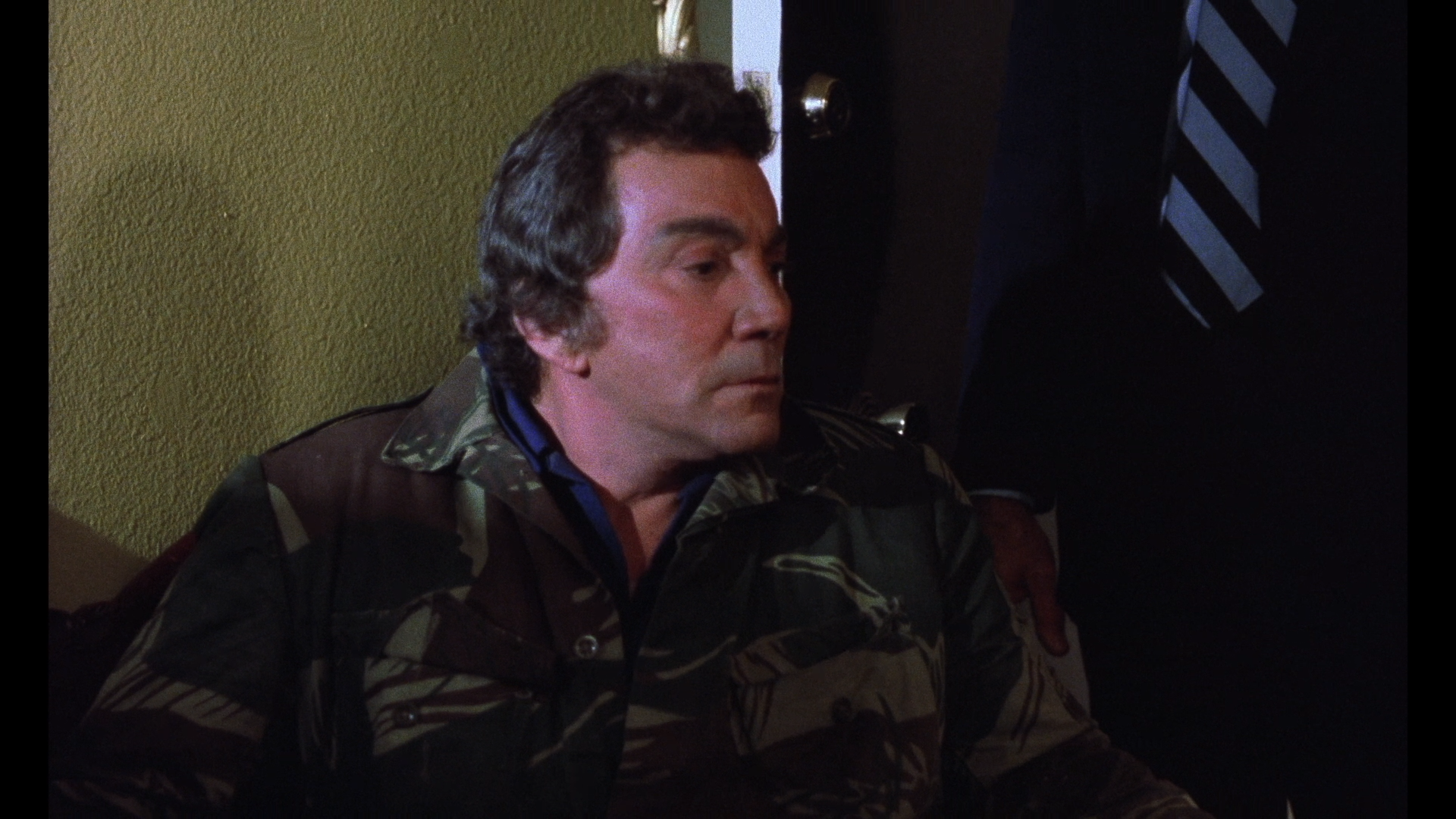 OVERALL — 3¾/5
---
The Toolbox Murders is a mediocre slasher where the mystery element goes by the wayside halfway through (not that the identity isn't hard to tell) but features a creepily fun performance by the great Cameron Mitchell. This 4K UHD/Blu-ray release by Blue Underground does offer good video and audio transfers a good selection of new bonus material.