Euphoria: Seasons 1 and 2 starring Zendaya and Maude Apatow comes to DVD from Warner Bros. and includes several behind-the-scenes featurettes.
Euphoria: Seasons 1 and 2
(2019/2022)

---
Genre(s): Drama
Warner Bros.| NR – 1032 min. – $39.99 | November 1, 2022
Date Published: 11/01/2022 | Author: The Movieman
SEASONS INFO:
Directed by: Sam Levinson, Augustine Frizzell, Jennifer Morrison
Writer(s): Sam Levinson (created by)
Cast:

Zendaya, Maude Apatow, Angus Cloud, Eric Dane, Alexa Demie

---

DISC INFO:
Features: Featurettes
Slip Cover: Yes
Digital Copy: No
Formats Included: DVD
Number of Discs:

5

---

Audio: English (Dolby Digital 5.1)
Video: Anamorphic Widescreen 1.78
Subtitles: English SDH
Region(s):

1

---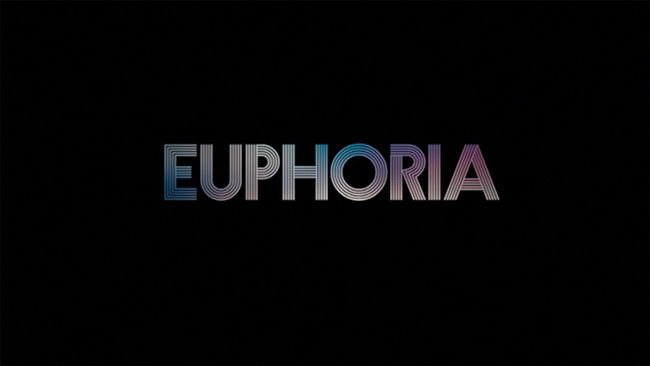 SEASON SYNOPSIS

---
Provocative, authentic and unforgettable, this intense Emmy®-winning HBO drama, based on the groundbreaking Israeli series, puts a compelling spin on the coming-of-age narrative. Serving as a guide through the teenage landscape of substance-enhanced parties and anxiety-ridden daily life is 17-year-old Rue Bennett (ZENDAYA), a drug addict fresh from rehab trying to make sense of her future in Season 1. Between seasons, two special episodes set over the Christmas holiday explore the aftermath of the season finale. Season 2 follows Rue and her friends as they enter a new year, questioning their choices and what they want for themselves. Regret for the mistakes they've made leads to a longing for redemption as reality, fantasy, past and present collide.
SPECIAL FEATURES – 3¾/5
---
This five-disc release comes with a side-sliding slip cover. For some odd reason this is the first Warner Bros. release to have the discs stacked, not even Mill Creek does that anymore… In any case, there are several featurettes included: Euphoria in Conversation: Zendaya and Sam Levinson, Storyboard to Scene, Euphoria Scene Breakdown, Euphoria Unfiltered: Zendaya, Enter Euphoria Part 1: Rue, Enter Euphoria Part 2: Jules, Euphoria: The Craft, Costumes of Euphoria, Enter Euphoria, Euphoria: Set Tour with Sydney Sweeney.
VIDEO – 4½/5, AUDIO – 4¼/5

---
Warner Bros. releases Euphoria onto DVD and is presented in the original 1.78 widescreen aspect ratio and has a good variety of colors and detail for SD was pretty decent. Each episode comes with a strong Dolby Digital 5.1 track.