The Expendables 3 continues a franchise that had more promise than delivering the goods, but still this wasn't a terrible film, just underwhelming and at times a tad dull. I still enjoyed seeing these 1980s action stars together so it's not a complete waste of time, but at best this is only a rental.
The Expendables 3
(2014)
---
Genre(s): Action
Lionsgate | PG13/Unrated – 127 min. / 131 min. – $39.99 | November 25, 2014
MOVIE INFO:


Directed by: Patrick Hughes
Writer(s): David Callaham (characters), Sylvester Stallone (story), Sylvester Stallone and Creighton Rothenberger & Katrin Benedikt (screenplay)
Cast: Sylvester Stallone, Jason Statham, Antonio Banderas, Jet Li, Wesley Snipes, Dolph Lundgren, Kelsey Grammer, Randy Couture, Terry Crews, Mel Gibson, Harrison Ford, Arnold Schwarzenegger, Victor Ortiz, Ronda Rousey, Kellan Lutz

---

DISC INFO:
Features: Featurettes, Gag Reel, Extended Scene, DVD Copy, Digital Copy
Number of Discs: 2

---

Audio: English (Dolby Atmos/TrueHD 7.1), Spanish (Dolby Digital 5.1)
Video: 1080p/Widescreen 2.35
Subtitles: English SDH, English, Spanish
Disc Size: 46.2 GB
Codec: MPEG-4 AVC
Region(s): A
THE MOVIE – 2.5/5
Kind of like that freeloader who has overextending their stay, The Expendables franchise, albeit only three movies in, is the same with this third outing being the worst one yet despite some, at one point, top notch action stars once again banding together to kick ass and never ask questions… ever.
The Expendables 3 opens with the core group – comprised of Barney Ross (SYLVESTER STALLONE), Lee Christmas (JASON STATHAM) and Gunner Jensen (DOLPH LUNDGREN) – performing a high risk prison break… from a speeding train. The prisoner? A captured Expendable named Doc (WESLEY SNIPES) whose specialty is, you might guess, blades. Obviously. Oh, and his crime: Tax evasion, though to be fair, it was a snarky response.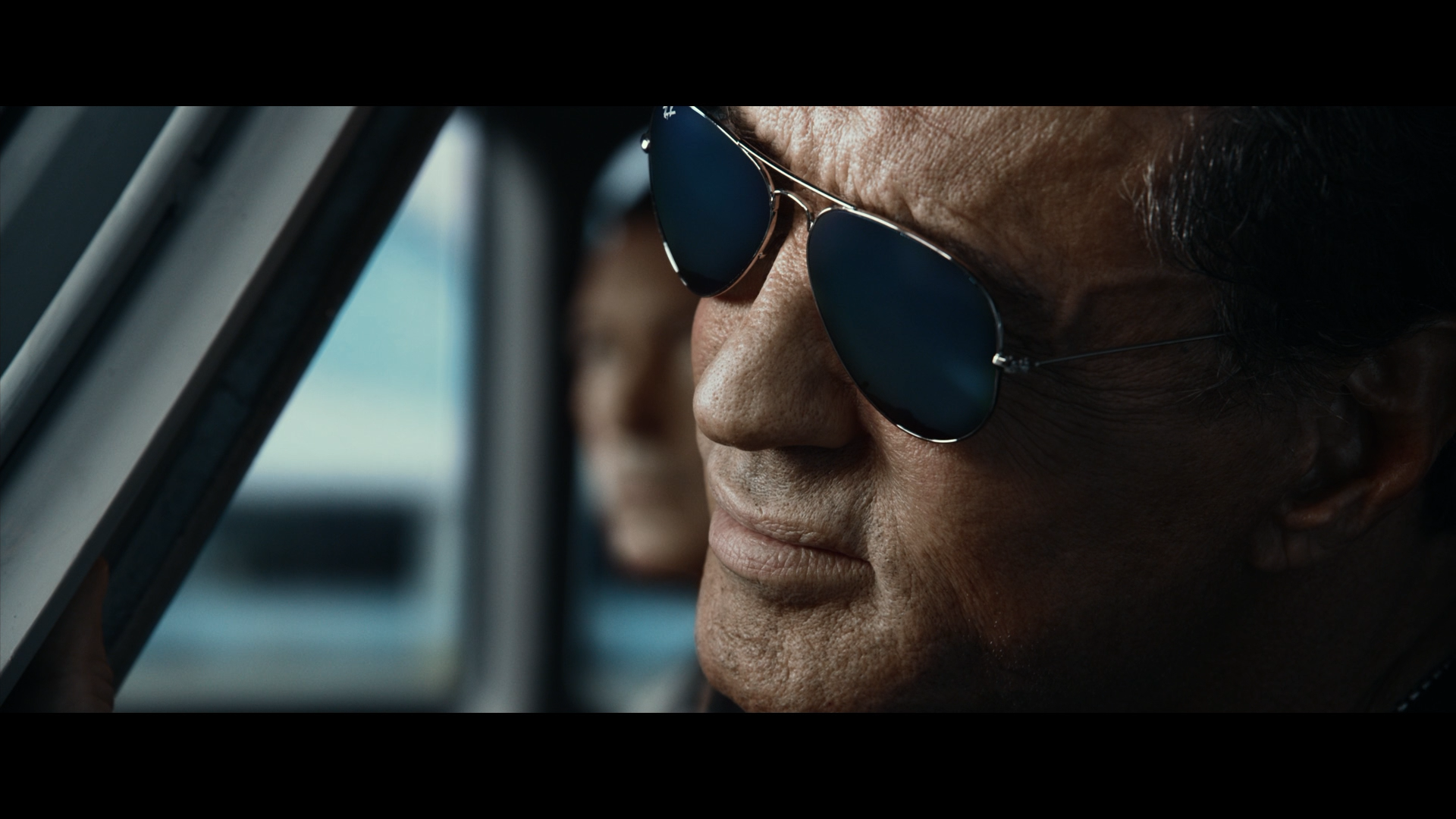 Their next assignment takes them to what I can only assume is a made up country, as not to offend anyone. It sounded so simple: stop a shipment of weapons and bombs to Somalia. There they meet up with Caesar (TERRY CREWS) and have a plan of action… which goes to crap involving shipment containers, tons of gunfire and the surprise of a lifetime for Barney when he gets sight of the arms dealer in the form of Conrad Stonebanks (MEL GIBSON), who co-founded the Expendables with Ross and whom Ross had thought he had killed years earlier after Stonebanks went rogue.
All hell breaks loose with Caesar getting injured and the others barely escaping with their lives. Because of this, in one of the more inane plot points in an already inane movie, Ross disbands his crew not wanting them to risk their lives. However, when he gets a second chance to go after Stonebanks from new Expendables' manager Drummer (HARRISON FORD) – as Church was "no longer in the picture" (in reference to Bruce Willis refusal to return due to $$$) – Ross goes to recruiter Bonaparte (KELSEY GRAMMER) to enlist a new and younger crew to take on Stonebanks that includes: computer whiz Mars (VICTOR ORTIZ), weapons expert Thorn (GLEN POWELL), nightclub bouncer Luna (RONDA ROUSEY) and former U.S. Marine Smilee (KELLAN LUTZ). We also meet Galgo (ANTONIO BANDERAS), a man with no team and desperate to join Barney going so far as to fake a resume to get a meeting, though he's turned down… but I'm sure we'll see him again.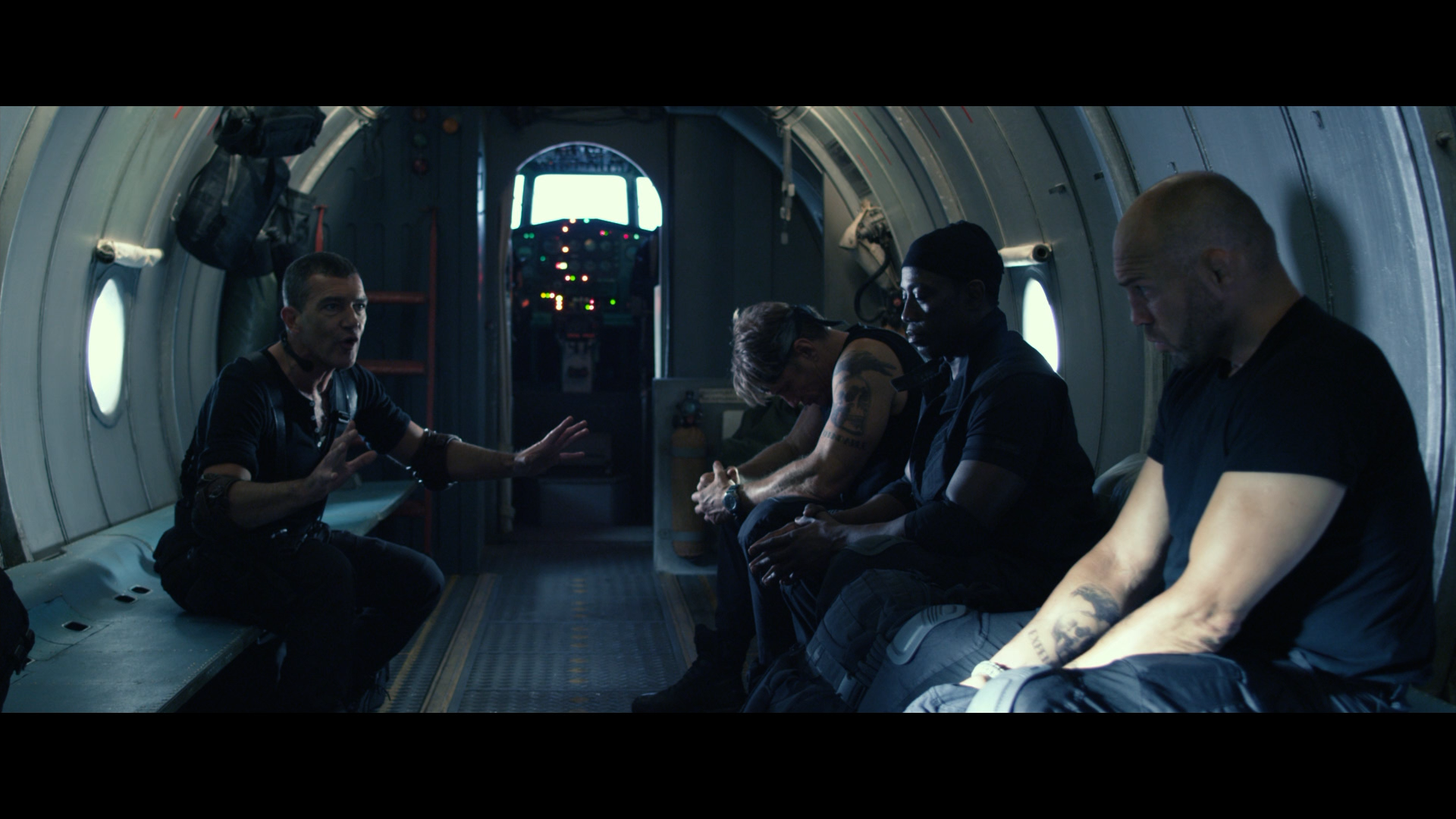 Together, alongside ex-rival Trench (ARNOLD SCHWARZENEGGER), they go to Romania where Stonebanks is about to make another deal with Generic International Criminal (ROBERT DAVI) leading to another shoot-out and the rather easy capture of Stonebanks, though it's short lived as nobody considered he'd be wearing a GPS tracker. (**Insert Homer "Doh" Here**). The van is ambushed, Barney escapes certain death and the Kid Expendables are captured, to be held as bait.
Vowing to go it alone to rescue the newbies, gets some help from Galgo as well as his old team who are welcomed back with open arms as if that entire plot point wasn't even necessary.
Alright, The Expendables 3 might not necessarily be a terrible movie but despite being only the third in the series, it already feels tired with endless action scenes, albeit technically admirable, and stunts that we've seen countless times before. What might save this from being a complete turkey is at least we get a kick ass cast and you can't help but like Sylvester Stallone, who co-scripted, and Jason Statham and seeing Mel Gibson as a psychopathic villain is a hoot and even Wesley Snipes is a welcoming site. Considering a fair number of these actors, Statham excluded, are probably headed to DTV territory, this all-star line-up at least is a good selling point even if the plot, as with the other two, doesn't quite pass muster.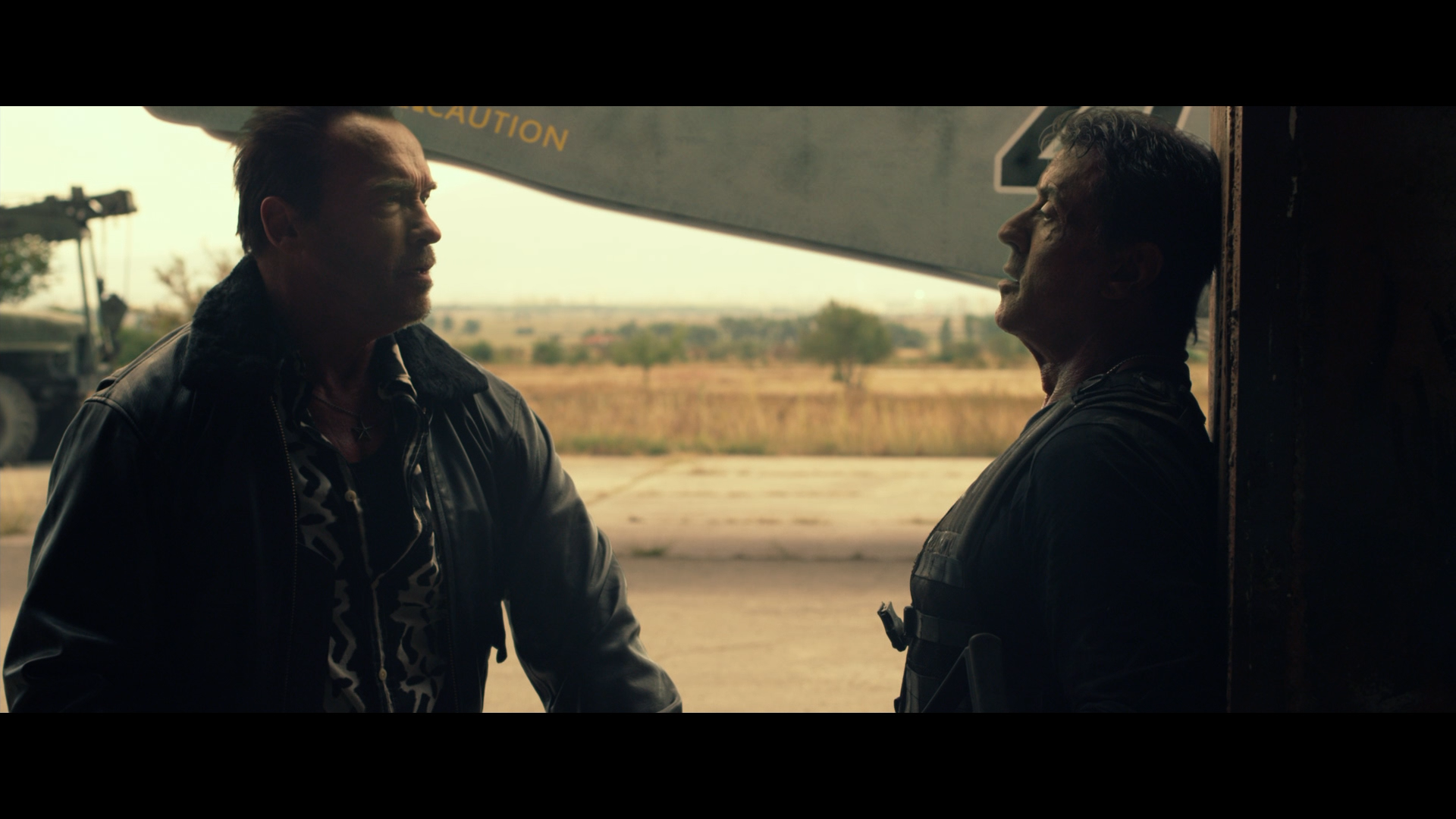 This outing gets its third director. Stallone helmed the first one, Simon West took over for the sequel and now Patrick Hughes in only his second feature-length film following 2010's Red Hill and is apparently set to work on The Raid Westernized remake. Here, his direction is adequate but nothing incredible, though getting that many egos on the same screen is at least somewhat impressive.
SPECIAL FEATURES – 3.0/5
This release comes with a glossy, title embossed, slip cover. Inside is a redemption code for the UltraViolet/iTunes Digital Copy as well as a standard DVD Copy.
Unrated Cut – You get the choice of watching either the theatrical or unrated cut and frankly, having watched the unrated version, I didn't see anything of note. Hopefully at some point movie-censorship.com will have a shot by shot comparison.
The Expendables 3 Documentary (51:56; HD) is a lengthy behind-the-scenes featuring on-set interviews with the cast (Stallone, Schwarzenegger, Ford, Snipes, Statham, Gibson, etc.) and crew (director Hughes, producers, etc.) as they chat about the latest installment while also providing some behind-the-scenes footage.
New Blood: Stacked and Jacked (16:11; HD) takes a look at the new actors, and their characters, in the film from Wesley Snipes to Antonio Banderas, Kellan Lutz and Ronda Rousey among others.
The Total Action Package (6:40; HD) is a shorter featurette examining the action stars.
We round things out with a Gag Reel (5:41; HD) with line flubs and such and an Extended Scene (2:46; HD) featuring Jason Statham during the fight finale; nothing major.
VIDEO – 4.5/5
The Expendables 3 high-kicks and punches, and then does more high-kicks and punches, onto Blu-ray presented with a 2.40 widescreen aspect ratio and a good-looking 1080p high-definition transfer. The picture unsurprisingly has a sharp-looking detail levels while colors are nice and bright while the darker scenes, and there are a few, show stark black levels with no signs of artifacting or pixilation.
AUDIO – 5.0/5
This is the latest release to receive the Dolby Atmos track and although my receiver cannot decode it, it does still output a robust TrueHD 7.1 channel track. This lossless track makes the most out of each and every action scene (and there are a fair number of them) where you feel each firing of a Gatling gun or any other major firearm, explosions show off incredible depth and even those few quieter moments offer clear dialogue levels.
OVERALL – 3.5/5
Overall, The Expendables 3 continues a franchise that had more promise than delivering the goods, but still this wasn't a terrible film, just underwhelming and at times a tad dull. I still enjoyed seeing these 1980s action stars together so it's not a complete waste of time, but at best this is only a rental. The Blu-ray released by Lionsgate offers up incredible video/audio transfers and the 50-minute making-of documentary is a worthwhile feature in an otherwise average set.
The Movieman
Published: 11/22/2014
Check out some more screen caps by going to page 2. Please note, these do contain spoilers.