Natural Born Killers is a frenetic thriller-drama from writer-director Oliver Stone and while it's not a movie I ever really liked, it does have great style and amazing performances from Woody Harrelson and Juliette Lewis.
Natural Born Killers
— Collector's Edition | Shout Select —
(1994)

---
Genre(s): Drama, Suspense/Thriller
Shout Factory | Unrated/R – 122 min. / 119 min. – $44.98 | September 26, 2023
Date Published: 11/08/2023 | Author: The Movieman



I may earn a commission when purchasing through the links below and appreciate your support!

MOVIE INFO:
Directed by: Oliver Stone
Writer(s): Quentin Tarantino (story), David Veloz & Richard Rutowski & Oliver Stone (screenplay)
Cast:

Woody Harrelson, Juliette Lewis, Robert Downey Jr., Tommy Lee Jones, Tom Sizemore, Rodney Dangerfield

---

DISC INFO:
Features: Audio Commentary, Featurettes, Interviews
Slip Cover: Yes
Digital Copy: No
Formats Included: 4K Ultra HD, Blu-ray
Number of Discs:

3

---

Audio (4K/BD): English (DTS-HD MA 5.1), English (DTS-HD MA 2.0)
Video (4K): 2160p/Widescreen 1.85
Video (BD): 1080p/Widescreen 1.85
Dynamic Range: HDR10, Dolby Vision
Subtitles: English SDH, French, Spanish
Codecs: HEVC / H.265 (4K), MPEG-4 AVC (BD)
Region(s): A, B, C

---
Shout Factory provided me with a free copy of the Blu-ray I reviewed in this Blog Post.
The opinions I share are my own.
Note: The screen caps came from the included Blu-ray disc.
PLOT SYNOPSIS
---
Mickey (WOODY HARRELSON) and Malory (JULIETTE LEWIS) are two young, attractive serial killers who become tabloid-TV darlings, thanks to a sensationalistic press led by Wayne Gale (ROBERT DOWNEY JR.). The press reports the pair as they go on a 52 people killing spree.
SPECIAL FEATURES – 4½/5
---
This 3-disc "Collector's Edition" release under the "Shout Select" line (#147), is housed in a standard black 4K case and comes with a matted slip cover. Not making the cut is the Charlie Rose interview with Stone.
Disc One (4K Ultra HD):
Audio Commentary – Writer/Director Oliver Stone
---
Disc Two (Blu-ray, Director's Cut):
Audio Commentary –Oliver Stone
Interviews

On Dawn's Highway Bleeding (12:04) — Co-Editor Hank Corwin
The Scream of the Butterfly (11:50) — Producer Clayton Townsend
A Bloody Pail of Nitro (11:14) — Special Effects Artist Gordon J. Smith
A Wilderness of Pain (24:13) — Cinematographer Robert Richardson

Introduction by Oliver Stone (3:43)
---
Disc Three (Blu-ray, Theatrical Cut):
Audio Commentary – Oliver Stone
Featurettes:

Natural Born Killers: Method in the Madness (15:47) — This is a retrospective featurette with interviews by Stone, Editor Hang Corwin, and others.
NBK Evolution: How Would It All Go Down Now? (22:00) is a featurette on the impact the movie had and includes interviews with Stone, Harrelson, Lewis and more.
Chaos Rising: The Storm Around Natural Born Killers (26:30) — Another featurette on the story Stone was telling and the casting process.

6 Deleted Scenes (20:49) and Alternate Ending (4:54) – Includes introductions by Stone.
Theatrical Trailer (1:47)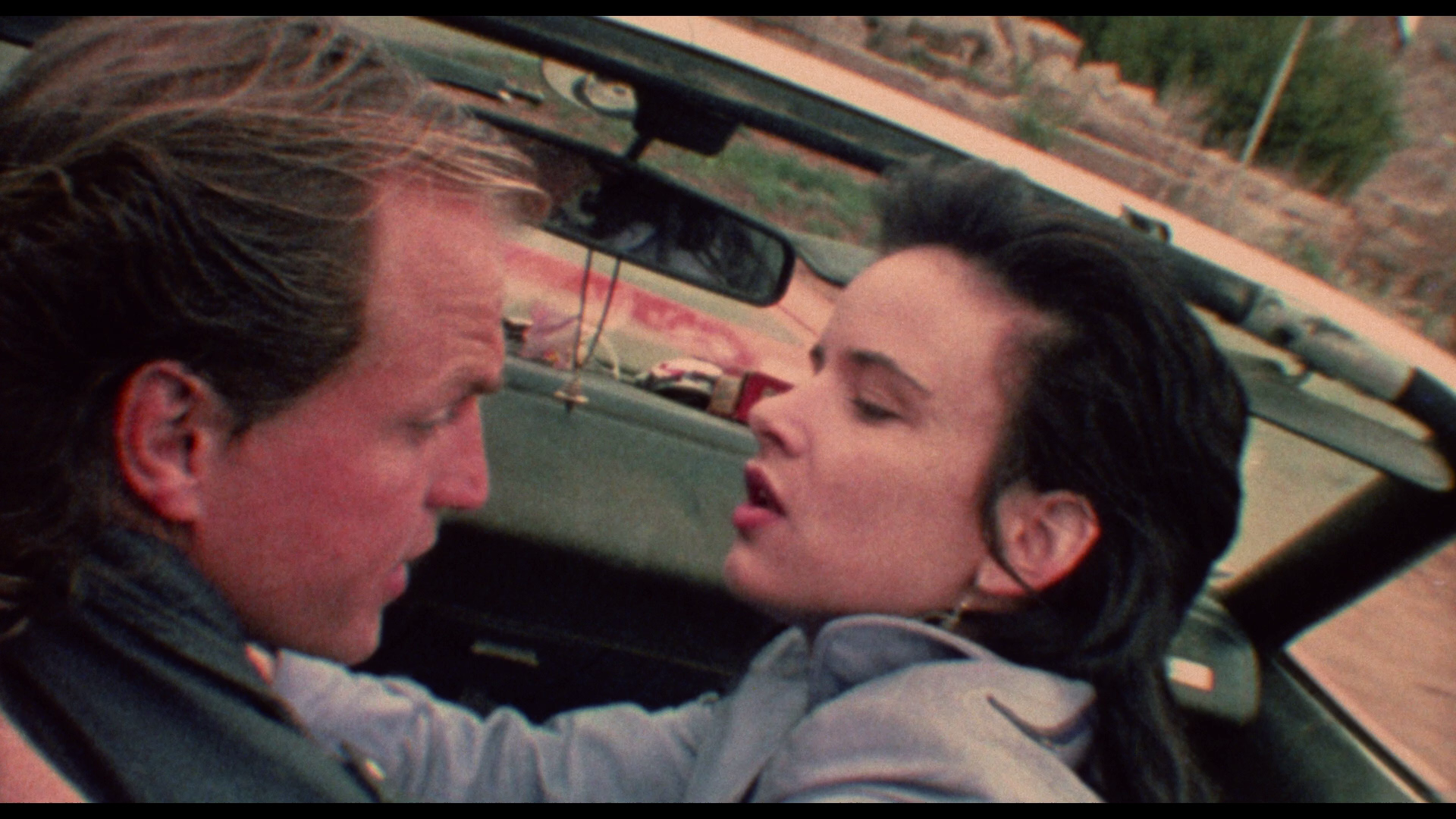 4K UHD VIDEO – 5/5, BLU-RAY VIDEO – 5/5, AUDIO – 4½/5
---
The Director's Cuts on both the 4K Ultra HD and Blu-ray discs received new 4K scans of the original camera negative. The 2160p high-definition transfer on the 4K disc looks phenomenal, detail was sharp and well defined and colors oversaturated and vibrant, per how Stone shot it, while the black and white shots were nicely balanced.
Both cuts of the film come with a DTS-HD Master Audio 5.1 and 2.0 tracks, both are pretty effective, but I primarily focused on the former. As such, dialogue comes across with good clarity and there is fine depth for the more frenetic scenes, such as the riot sequence at the jail. I assume these were ported over from the previous Warner Bros. releases.