The Fugitive remains one of the best action-thrillers I've seen in many years and easily a standout of TV to screen adaptations. Despite being 130-minutes long, the film flies by and utilizes each minute with little filler.
The Fugitive
(1993)

---
Genre(s): Suspense/Thriller, Drama, Crime
Warner Bros. | PG13 – 130 min. – $33.99 | November 21, 2023
Date Published: 11/15/2023 | Author: The Movieman



I may earn a commission when purchasing through the links below and appreciate your support!

MOVIE INFO:
Directed by: Andrew Davis
Writer(s): Roy Huggins (TV series created by); David Twohy (story), Jeb Stuart and David Twohy (screenplay)
Cast: Harrison Ford, Tommy Lee Jones, Sela Ward, Joe Pantoliano, Andreas Katshlas, Jerden Krabbe, Julianne Moore

---

DISC INFO:
Features:Commentary, Featurettes, Theatrical Trailer
Slip Cover: Yes
Digital Copy: Yes
Formats Included: 4K Ultra HD
Number of Discs:

1

---

Audio: English (Dolby Atmos), English (DTS-HD MA 5.1), French (Dolby Digital 5.1), German (Dolby Digital 5.1), Italian (Dolby Digital 5.1), Spanish (Dolby Digital 5.1)
Video: 2160p/Widescreen 1.85
Dynamic Range: HDR10
Subtitles: English SDH, Chinese, Czech, Danish, Dutch, Finnish, French, German, Italian, Korean, Norwegian, Spanish, Swedish
Codecs: HEVC / H.265
Region(s):

A, B, C

---
Warner Bros. Home Entertainment provided me with a free copy of the Blu-ray I reviewed in this Blog Post.
The opinions I share are my own.
Note: The movie and features portions were copied from my 2013 Blu-ray review.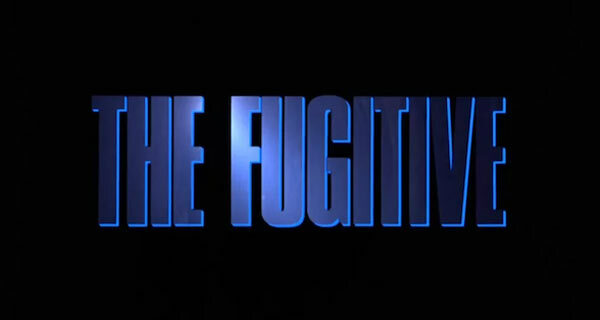 THE MOVIE — 4½/5
---
Kimble: "I didn't kill my wife!"
Gerard: "I don't care."

Plot Synopsis: Dr. Richard Kimble (HARRISON FORD) is wrongfully convicted of killing his wife (SELA WARD). After a spectacular bus-train crash, Kimble manages to escape and goes on the run as a fugitive with plans to clear his name and find his wife's killer. On the hunt is tenacious Deputy U.S. Marshal Samuel Gerard (TOMMY LEE JONES) as he, and his team (including JOE PANTOLIANO) tracks Kimble through Chicago.

Quick Hit Review: 20 years later, The Fugitive remains to be one of the best action-thrillers of the 20th century providing two incredible performances from Harrison Ford and Academy Award-winner Tommy Lee Jones, an amazing score from James Newton Howard (which I recommend buying as its well worth listening on its own) and clear-cut direction by Andrew Davis. It's also a rare gem of a film that, from all interviews, did not have a completed script relying somewhat on improv (for the lack of a better word) on set.

Having seen The Fugitive now at least a dozen times, the film remains one of the best and a film that has stood the test of time and never gets old. Harrison Ford and Tommy Lee Jones are great despite sharing only a couple of minutes of screen time together and the supporting cast is top notch from Joe Pantoliano to smaller roles by Julianne Moore (whose role was supposed to be much more), Jane Lynch and Daniel Roebuck whom fans of "Matlock" will recognize. It's an amazing film that is well worth watching and a testament to the magic of filmmaking.
SPECIAL FEATURES – 3/5
---
This release comes with a semi-glossy slip cover and a redemption code for the Digital HD copy. All of the features, except for "The Fugitive" TV Pilot, have been ported over from the 20th anniversary Blu-ray.
Introduction by Andrew Davis and Harrison Ford (1:52) is a short intro recorded in March 2001 where, via phone, David, Ford and Jones chat about the special edition DVD release.
Audio Commentary – Director Andrew Davis, who does most of the talking, and Star Tommy Lee Jones sit down for a low-key commentary track recounting memories of working on the film. Admittedly, this is not the liveliest track and Davis spends the bulk time with "This is" so and so.
The Fugitive: Thrill of the Chase (28:21) – This is a new retrospective featurette and has new interviews with Davis, Ford, Jones and others – including Joe Pantoliano and Jane Lynch – as they discuss the film now 30 years later and even touch upon casting Julianne Moore's tiny role which was drastically cut down. It's a well done, providing some behind-the-scenes footage, and welcome addition to this Blu-ray release. ** Blu-ray Exclusive **
On the Run with The Fugitive (23:06) is a half-decent archive featurette with interviews by the cast and crew. It's nothing profound, but for an old feature, I think made for the special edition DVD, it's not bad.
Derailed: Anatomy of a Train Wreck (8:55) – The featurette breaks down how the sequence was filmed.
Theatrical Trailer (2:02)
VIDEO – 4¾/5
---
Warner Bros. releases The Fugitive onto 4K Ultra HD and is finally presented in its original theatrical 1.85 widescreen aspect ratio (previous releases were open matted 1.78) and a 2160p high-definition transfer. From my memory, the 2013 Blu-ray looked fine but not perfect and definitely a oldish video like look. Here, while texture is still there, the detail is sharper and colors well balanced while black levels are nice without appearing crushed.
AUDIO – 4¾/5
---
The previous DTS-HD Master Audio 5.1 is available here as a secondary channel, but we get another fine upgrade with a new Dolby Atmos track. From my recollection, the other audio tracks dating even back to the DVD's Dolby Digital track were solid and this one too has excellent depth also providing crisp and clear dialogue coming through the center channel and James Newton Howard's exceptional score makes the most of the front and rear channels.
OVERALL — 4½/5
---
The Fugitive remains one of the best action-thrillers I've seen in many years and easily a standout of TV to screen adaptations. Despite being 130-minutes long, the film flies by and utilizes each minute with little filler. The performances from Ford and Jones are phenomenal even though neither of them shared more than a few minutes of screen time together.