Poltergeist, the 1982 paranormal thriller classic, stars JoBeth Williams, Craig T. Nelson and Beatrice Straight, and was co-scripted and produced by Steven Spielberg. The 4K UHD was released on September 20th.
Poltergeist
(1982)

---
Genre(s): Horror, Supernatural
Warner Bros. | PG – 114 min. – $33.99 | September 20, 2022
Date Published: 10/24/2022 | Author: The Movieman
MOVIE INFO:
Directed by: Tobe Hooper
Writer(s): Steven Spielberg (story), Steven Spielberg, Michael Grais & Mark Victor (screenplay)
Cast:

JoBeth Williams, Craig T. Nelson, Beatrice Straight, Dominique Dunne, Oliver Robins, Heather O'Rourke

---

DISC INFO:
Features: Featurettes Theatrical Trailer
Slip Cover: Yes
Digital Copy: Yes
Formats Included: 4K, Blu-ray
Number of Discs:

2

---

Audio: English (DTS-HD MA 5.1)
Video: 2160p/Widescreen 2.35
Dynamic Range: HDR10
Subtitles: English SDH, French, Spanish
Codecs: HEVC / H.265
Region(s):

A, B, C

---
Warner Bros. Home Entertainment provided me with a free copy of the Blu-ray I reviewed in this Blog Post.
The opinions I share are my own.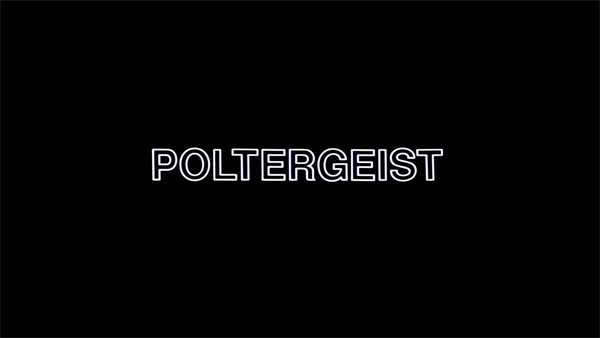 PLOT SYNOPSIS
---
Plot Synopsis: Strange and creepy happenings beset an average California family, the Freelings — Steve (CRAIG T. NELSON), Diane (JOBETH WILLIAMS), teenaged Dana (DOMINIQUE DUNNE), eight-year-old Robbie (OLIVER ROBINS), and five-year-old Carol Ann (HEATHER O'ROURKE) — when ghosts commune with them through the television set. Initially friendly and playful, the spirits turn unexpectedly menacing, and, when Carol Ann goes missing, Steve and Diane turn to a parapsychologist and eventually an exorcist for help.
SPECIAL FEATURES – 3/5
---
This two-disc release comes with a glossy slip cover and inside is a redemption code for the Digital HD copy. All of the features are on the Blu-ray disc and includes They Are Here: The Real World of Poltergeist (TRT 31:04), a two-part documentary; The Making of Poltergeist (7:18) and last the Theatrical Trailer (2:26).
VIDEO – 4½/5
---
Warner Bros. releases Poltergeist onto 4K Ultra HD where it's presented in the original 2.39 widescreen aspect ratio and a 2160p high-definition transfer. For the most part this is a very good looking picture; detail is sharp and the natural film grain still present. Colors are well balanced and black levels stark without being overly crushed. It's a solid upgrade over the Blu-ray with some modest aid from the HDR.
AUDIO – 4½/5
---
The included DTS-HD Master Audio 5.1 seems to be the same or similar to the Blu-ray version, however it's still impressive outputting crisp and clear dialogue from the center channel, but where it comes to life is during the poltergeist activity where there is great depth from the front and center channels.