Lost Highway is a bizarre and altogether entertaining movie from writer-director David Lynch and features some great visuals alongside a great performance from Patricia Arquette.
Lost Highway
— The Criterion Collection —
(2021)

---
Genre(s): Drama, Film Noir
The Criterion Collection | R – 134 min. – $49.95 | October 11, 2022
Date Published: 10/24/2022 | Author: The Movieman
MOVIE INFO:
Directed by: David Lynch
Writer(s): David Lynch and Barry Gifford (written by)
Cast:

Bill Pullman, Patricia Arquette, Balthazar Getty, Robert Blake, Natasha Gregson Wagner, Richard Pryor, Gary Busey, Robert Loggia

---

DISC INFO:
Features: Featurettes, Interviews
Slip Cover: Yes
Digital Copy: No
Formats Included: 4K, Blu-ray
Number of Discs:

2

---

Audio (4K/BD): English (DTS-HD MA 5.1)
Video (4K): 2160p/Widescreen 2.39
Video (BD): 1080p/Widescreen 2.39
Dynamic Range: HDR10, Dolby Vision
Subtitles: English SDH, French, Spanish
Codecs: HEVC / H.265 (4K), MPEG-4 AVC (BD)
Region(s):

A, B, C

---
The Criterion Collection provided me with a free copy of the Blu-ray I reviewed in this Blog Post.
The opinions I share are my own.
Note: The screen captures were taken from the included Blu-ray disc.
THE MOVIE — 3¾/5
---
Plot Synopsis: David Lynch fashions two separate but intersecting stories, one about a jazz musician (BILL PULLMAN), tortured by the notion that his wife (PATRICIA ARQUETTE) is having an affair, who suddenly finds himself accused of her murder. The other is a young mechanic (BALTHAZAR GETTY) drawn into a web of deceit by a temptress (ARQUETTE) who is cheating on her gangster boyfriend.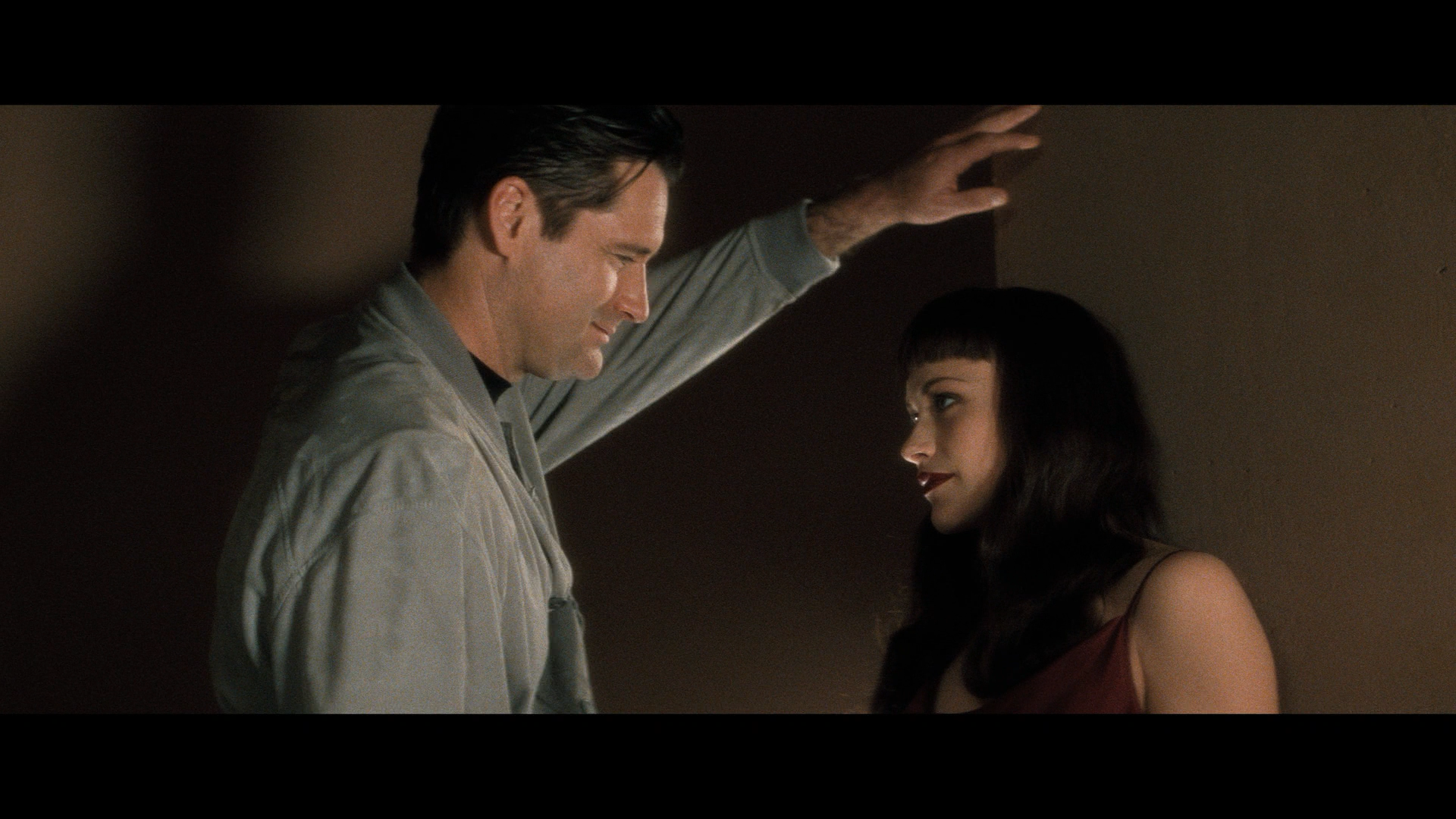 Quick Hit Review: David Lynch, like David Cronenberg, is a filmmaker who dances to the beat of his own drum, and manages to make some truly fascinating films (and television), even if most of the time I might not know what the hell is going on. But instead of being frustrated or annoyed, I generally find Lynch's work to still be quite entertaining. And this goes for 1997's Lost Highway, a movie I knew about but hadn't had a chance to watch.
Following my first viewing, Lost Highway is a trip and at times a mind-f**k, of a film and while watching I was just a tad confused but when thinking about it further, and doing some reading online, it does make a bit more sense. I still don't think I love it and outside of Mulholland Drive, not exactly a big fan of David Lynch compared with others, but this is one worth checking out.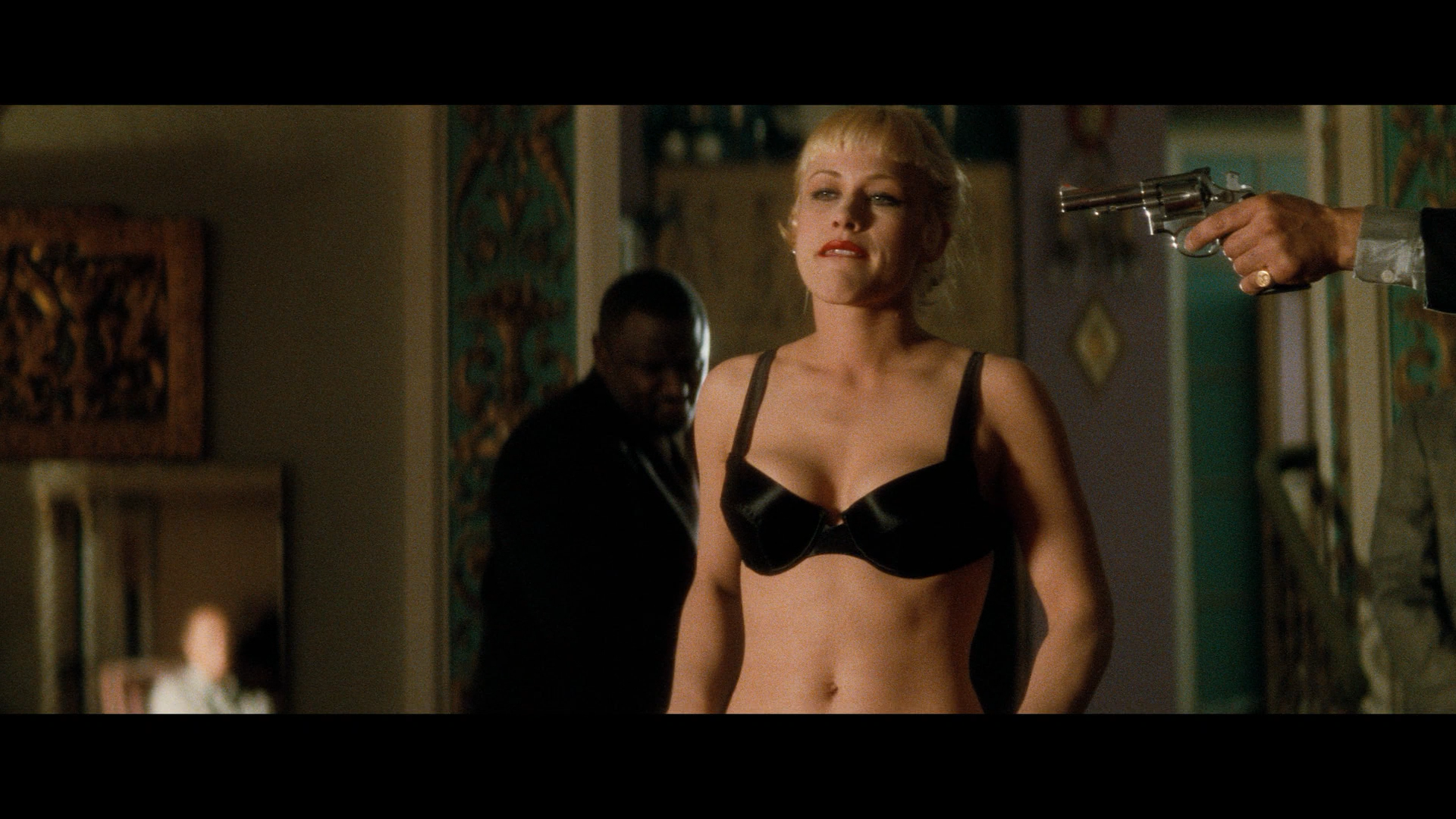 SPECIAL FEATURES – 4½/5
---
This two-disc release comes housed in a digipak packaging with a side-sliding slip cover as well as a booklet. There are no new features included.
Pretty as a Picture: The Art of David Lynch (1:20:39) is a feature-length 1997 documentary and features Lynch and his collaborators Angelo Badalamenti, Peter Deming, Barry Gifford, Mary Sweeney, and others. Also includes on-set footage.
Excerpts from Room to Dream (43:39) — Reading excerpts by Lynch and critic Kristine McKenna.
The Making of Lost Highway (13:03) features archive interviews with David Lynch, Patricia Arquette, Bill Pullman and Robert Loggia.
David Lynch Interview (11:25) from circa 1997.
Theatrical Rerelease Trailer (0:55)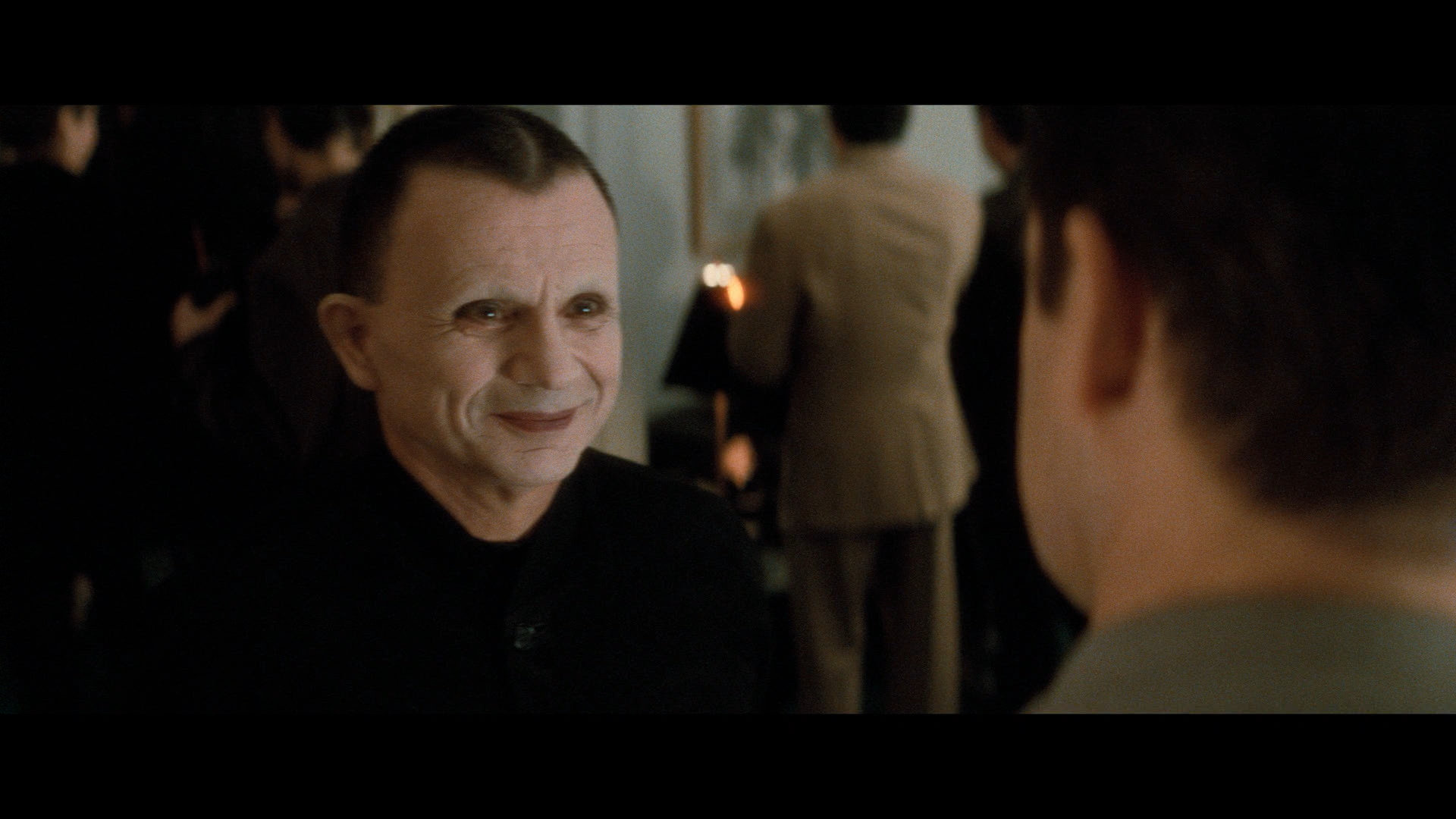 4K VIDEO – 5/5, BLU-RAY VIDEO – 4¾/5
---
Lost Highway comes to 4K Ultra HD and Blu-ray, and is presented in the original 2.39 aspect ratio. This is a new transfer which was created in 4K resolution from the 35 mm original A/B camera negative and supervised by David Lynch. As such, this is an amazing looking picture, detail is sharp and very well defined throughout and colors are well balanced with good vibrancy without appearing oversaturated. The natural film grain was apparent giving this some nice texture and it's clean, free of specs, dust marks or other flaws. It's another excellent transfer from The Criterion Collection.
AUDIO – 5/5
---
The disc includes a DTS-HD Master Audio 5.1 which was taken from the 35 mm magnetic track and also supervised by Lynch. Dialogue comes across with good clarity from the center speaker and there is some nice depth for the more bizarre scenes alongside the soundtrack and score.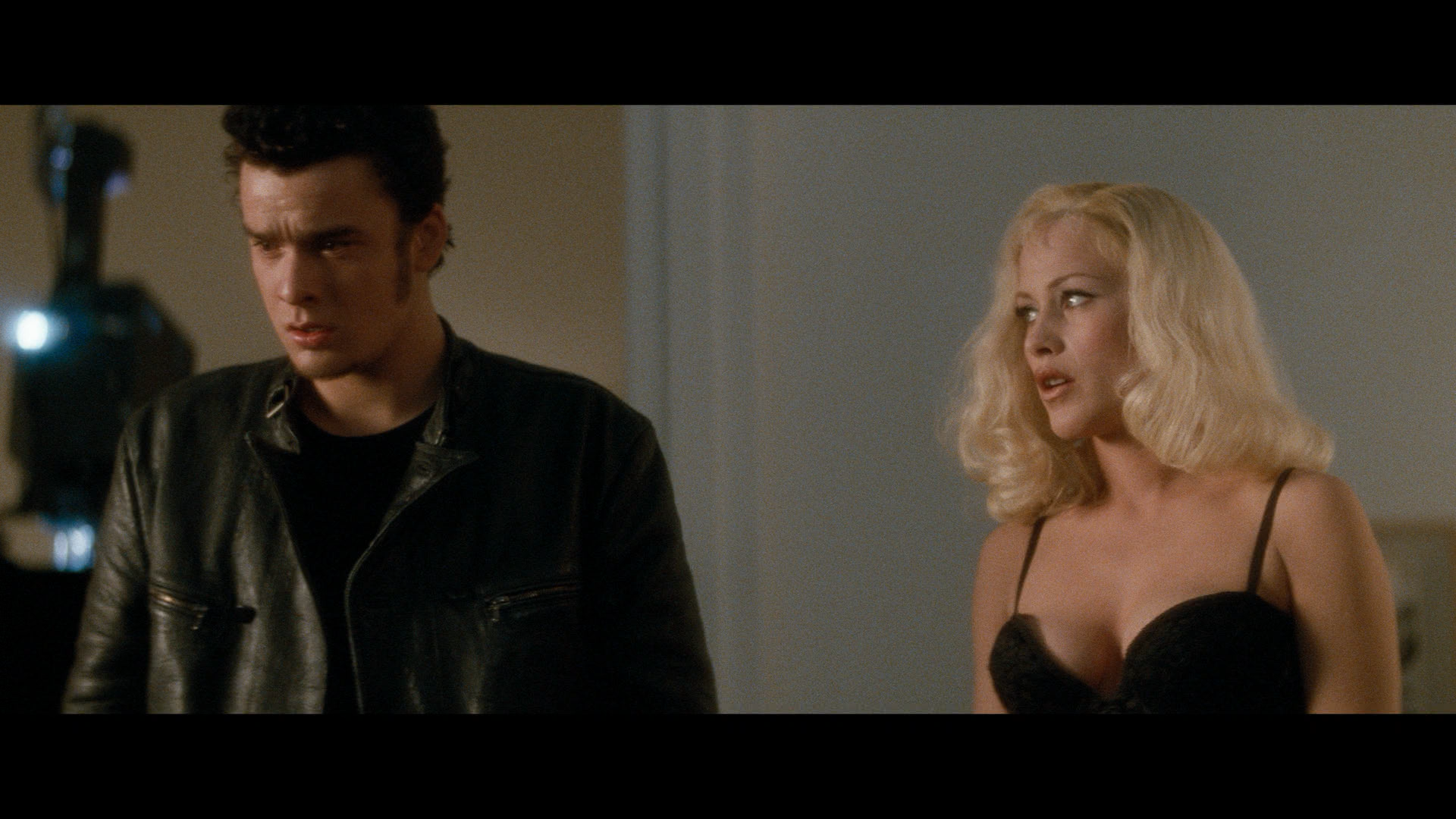 OVERALL — 4/5
---
Lost Highway is a bizarre and altogether entertaining movie from writer-director David Lynch and features some great visuals alongside a great performance from Patricia Arquette. This 4K UHD/Blu-ray release from The Criterion Collection has excellent video and audio transfers along with a good selection of bonus features.