Mrs. Harris Goes to Paris arrives on Blu-ray and DVD from Universal Pictures and stars Lesley Manville, Isabelle Huppert, Lambert Wilson and Jason Isaacs.
Mrs. Harris Goes to Paris
(2022)

---
Genre(s): Drama, Comedy
Universal Pictures| PG – 115 min. – $34.98 | September 6, 2022
Date Published: 09/19/2022 | Author: The Movieman
MOVIE INFO:
Director: Anthony Fabian
Writer(s): Paul Gallico (novel); Carroll Cartwright & Anthony Fabian and Keith Thompson and Olivia Hetreed (screenplay)
Cast:

Lesley Manville, Isabelle Huppert, Jason Isaacs, Lambert Wilson, Alba Baptista, Lucas Bravo

---

DISC INFO:
Features: Deleted Scenes, Outtakes
Slip Cover: Yes
Digital Copy: Yes
Formats Included: Blu-ray
Number of Discs:

1

---

Audio: English (DTS-HD MA 5.1), French (DTS 5.1), Spanish (DTS 5.1)
Video: 1080p/Widescreen 2.39
Subtitles: English SDH, French, Spanish
Disc Size: 39.71 GB
Total Bitrate: 42.26 Mbps
Codecs: MPEG-4 AVC
Region(s):

A, B, C

---
PLOT SYNOPSIS
---
Mrs. Harris Goes to Paris tells the story about London housekeeper Ada Harris (LESLEY MANVILLE), who thinks her lonely life might turn around if she can become the owner of a Christian Dior gown. Saying goodbye to friends like Archie (JASON ISAACS) won't be easy, and neither will be winning over elite people in Paris from Madame Colbert (ISABELLE HUPPERT) to idealistic accountant André (LUCAS BRAVO). But Ada's irrepressible charm just might end up saving the whole House of Dior.
SPECIAL FEATURES – 1¼/5
---
This release comes with a slip cover and inside a redemption code for the Digital HD copy. The only features included are three Deleted and Extended Scenes (4:24) and a Gag Reel (5:14).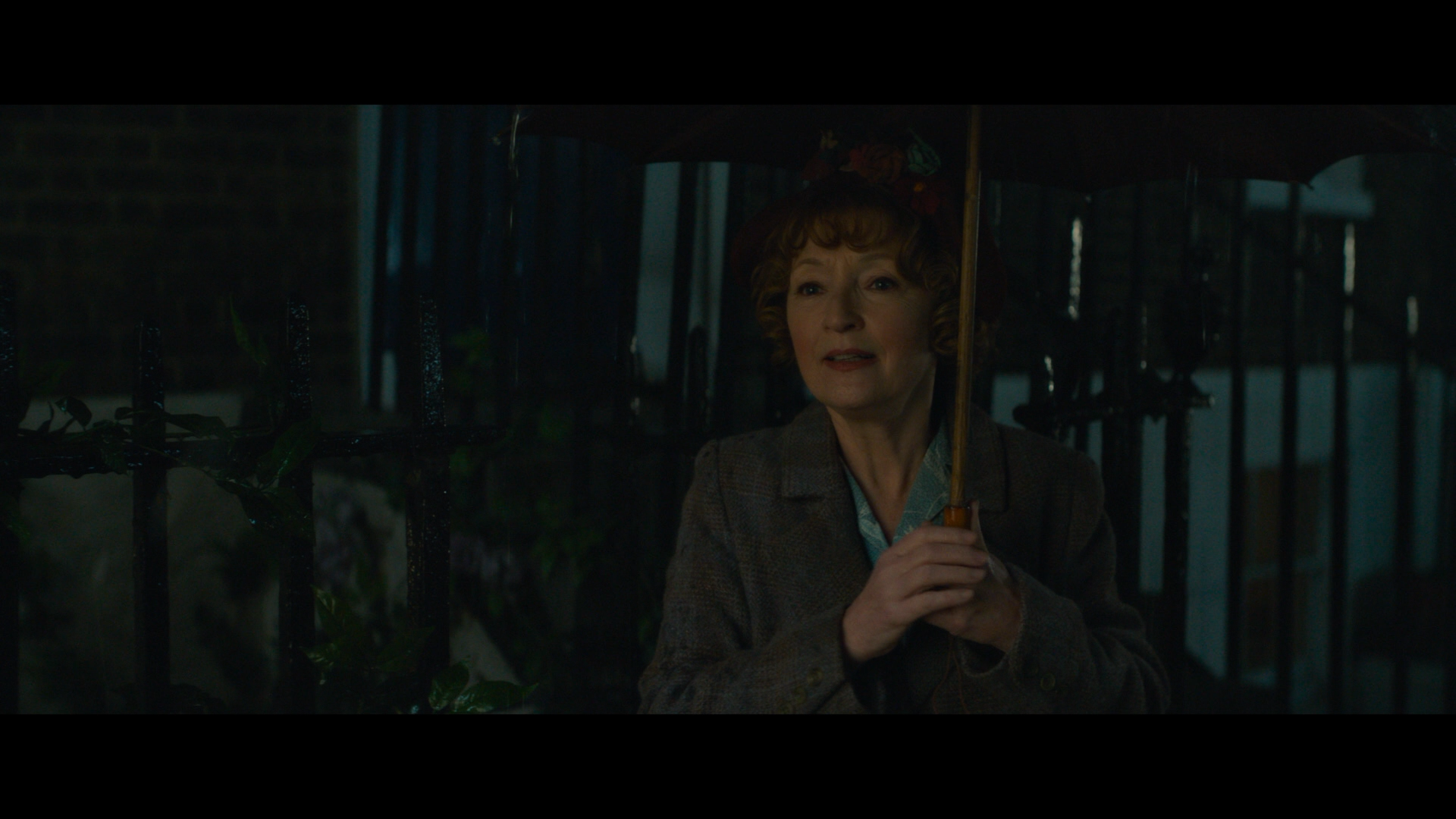 VIDEO – 4½/5, AUDIO – 4/5
---
Mrs. Harris Goes to Paris comes to Blu-ray through Universal Pictures where it's presented in the original 2.39 widescreen aspect ratio and a 1080p high-definition transfer. Like most new releases, this one also looks quite good, detail was sharp and well defined and colors are generally bright in keeping with some of the more light-hearted moments amidst the drama.
The disc comes with a DTS-HD Master Audio 5.1 track showcasing crisp and clear dialogue throughout with some decent enough depth when it came to ambient noises or the score. Nothing noteworthy about this lossless track considering this is a dialogue-heavy movie.