Aside from my issue with plot, Blow Out is a film that should be seen along with Coppola's similarly themed The Conversation starring Gene Hackman which came out in 1974, 7 years earlier.
Blow Out
(1981)

---
Genre(s): Suspense/Thriller, Mystery, Crime
The Criterion Collection | R – 108 min. – $49.95 | September 6, 2022
Date Published: 09/10/2022 | Author: The Movieman
MOVIE INFO:
Directed by: Brian De Palma
Writer(s): Brian De Palma (written by)
Cast:

John Travolta, Nancy Allen, John Lithgow, Dennis Franz

---

DISC INFO:
Features: Interviews, Gallery, Trailer
Slip Cover: No
Digital Copy: No
Formats Included: 4K Ultra HD, Blu-ray
Number of Discs:

2

---

Audio: English (DTS-HD MA 2.0)
Video: 2160p/Widescreen 2.40
Dynamic Range: HDR10, Dolby Vision
Subtitles: English
Codecs: HEVC / H.265 (4K), MPEG-4 AVC (BD)
Region(s):

A, B, C

---
The Criterion Collection provided me with a free copy of the Blu-ray I reviewed in this Blog Post.
The opinions I share are my own.
Note #1: The screen captures were taken from the included Blu-ray disc.
Note #2: This review focuses on the 4K disc for the picture and audio.
Also, most of this was copied from my 2011 Blu-ray review.

THE MOVIE — 4½/5
---
Brian De Palma's gritty 1981 film, Blow Out has been one of my personal favorites, and perhaps one of John Travolta's finest performances in his career, since I rented it a few years back. It's not an action-centric movie by any stretch with plot elements that in all honesty doesn't make a whole lot of sense, but in the end I couldn't help but feel for the two main characters and for the story as a whole.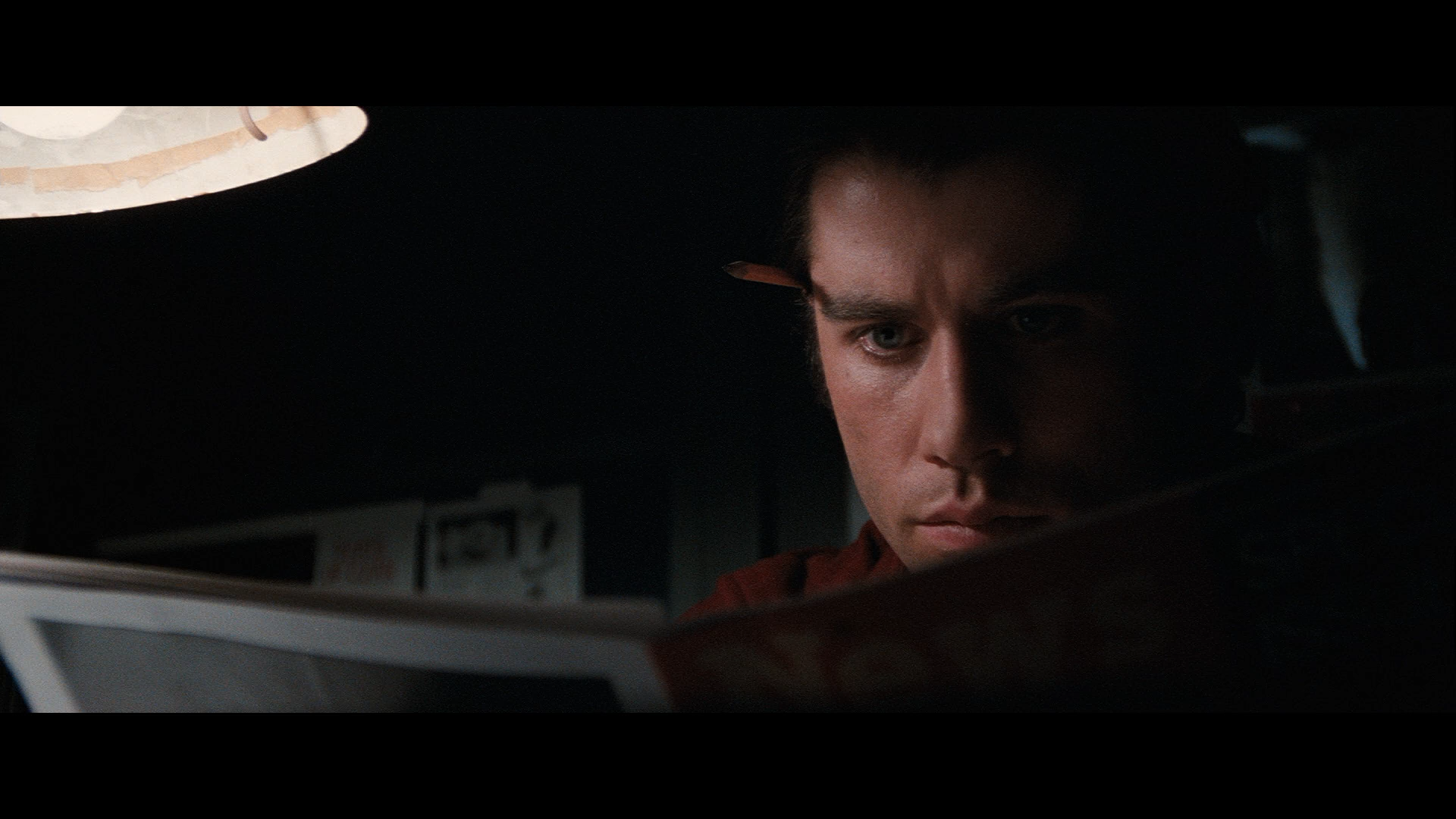 The premise is pretty simple: Jack Terry (JOHN TRAVOLTA) is a sound designer working on low-budget horror flicks. One night he goes out to get new sound effects like trees wrestling in the wind, a couple taking a romantic walk, an owl hooting and a car getting a tire blown out careening off the road into a lake. Jack immediately springs into action, diving in and rescuing the girl, Sally (NANCY ALLEN), inside while the driver was obviously dead on impact. He might be hero for the night but when he discovers the driver was in fact Governor McRyan, a politician who pretty much was a shoe-in for the presidency. Oh, and the girl in that car was not his wife and McRyan's handlers take Jack aside and kindly request that he forget about the girl since McRyan was already dead, there was no need to bring pain to his family.
Well, it would be easy enough to keep quiet but something keeps nagging at Jack when he listens to his recording and realizes there was a gunshot before the blow out and that it's very possible McRyan was the target of an assassin. He brings his concerns with the lead detective on the case and while he takes his recordings, he doesn't appreciate Jack's persistence especially since Jack's previous career involved taking down dirty cops. Meanwhile, the assassin (JOHN LITHGOW) is, on his own, hard at work covering up the conspiracy which means Sally is in danger. Not only that, but Jack becomes obsessed with proving McRyan was targeted and begins to lose some sanity in the process.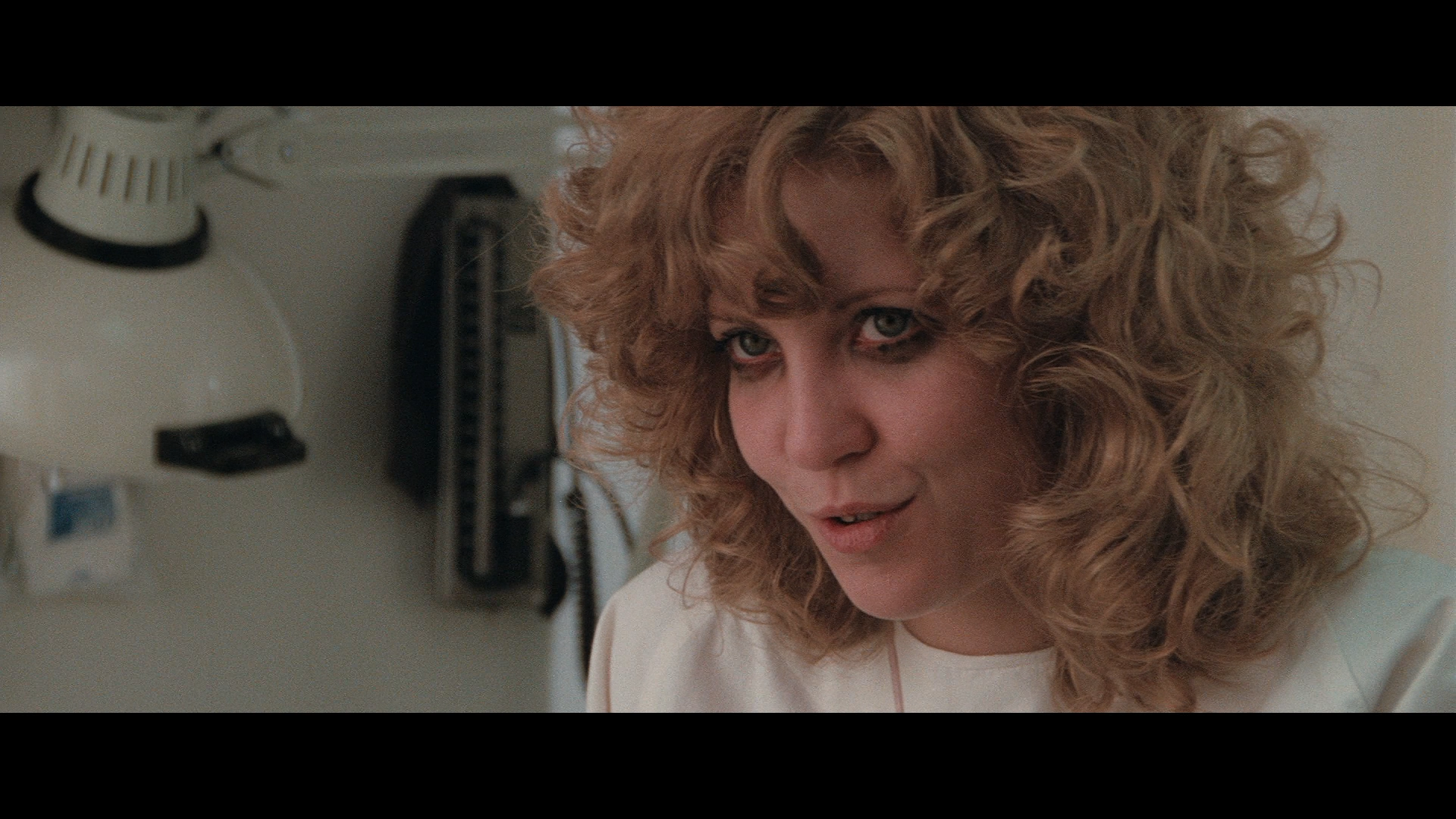 Brian De Palma is a bit of a mystery to me. He made a great Mission Impossible film, utilizing the same style (like split screens, paranoia) he's done many times before, but for every Mission Impossible or Scarface (although not a fave of mine, you can't ignore the cult status it holds), you also have to deal with drudge such as Mission to Mars and Snake Eyes. But for Blow Out, to me it's De Palma's finest work. Here he weaves together a simple story but makes it so thrilling with different shots and angles while also giving the characters depth without exposition. In fact, the chemistry between Travolta and Allen is fantastic but you can tell from the onset, it is not to be.
** Spoiler Territory **
If I had one complaint, and perhaps this can be chalked up to Travolta's Jack Terry's paranoia, but it made no sense as to why he would allow Sally to meet the reporter alone. Yes she's wired and all but having met the reporter himself, he could've gone with her, made the introduction (and at the same time verify the identity) and then leave the two to discuss what they wanted. The sequence does make for a fantastic and absolutely heartbreaking finale but that kind of stuck with me more than anything else and took an otherwise perfect movie down a notch.
** End Spoiler **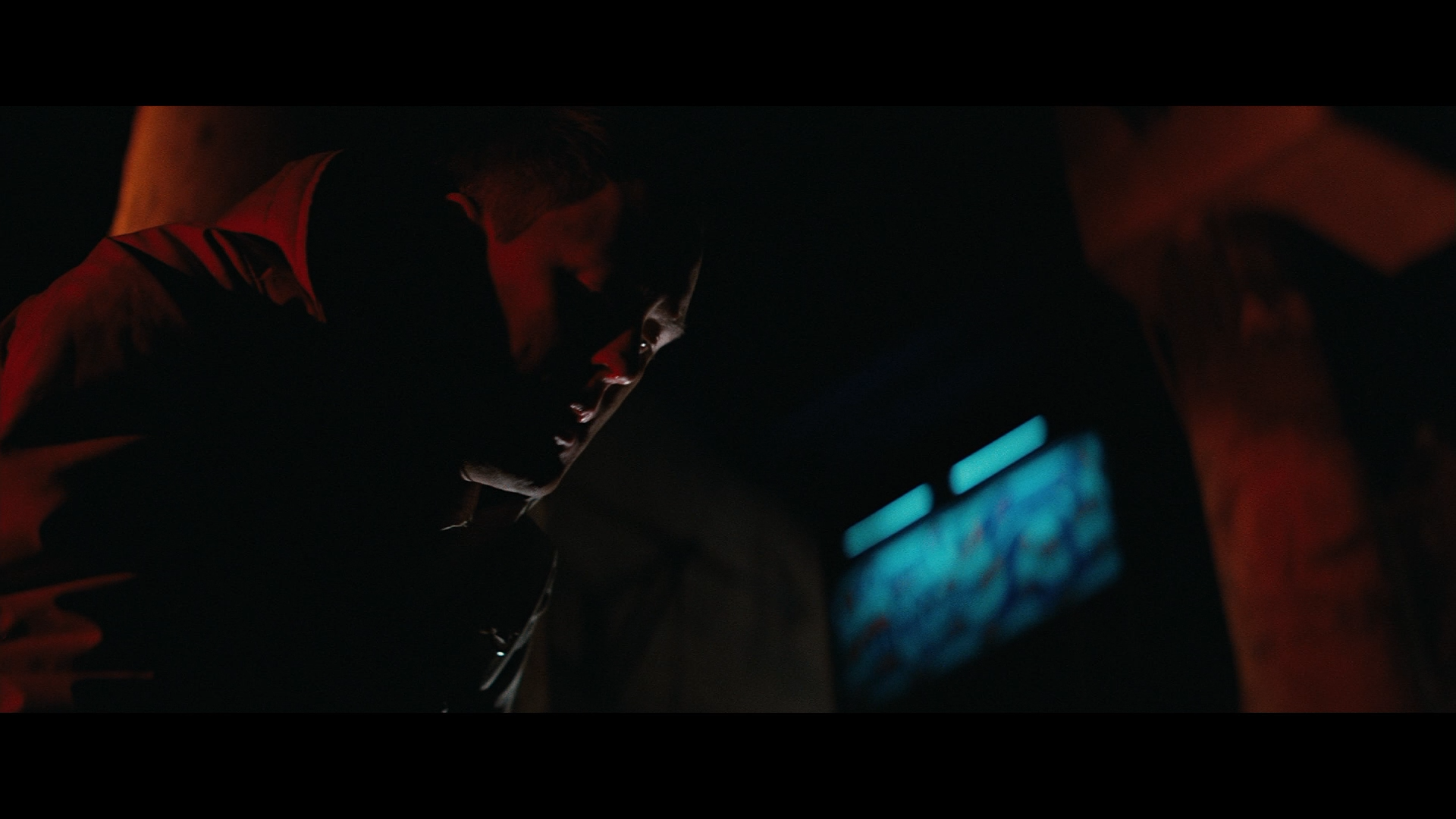 That being said, Blow Out remains one of my favorite movies showcasing so many things in a short span of time. First, given the importance, you've got incredible sound mixing by James Tanenbaum (Avatar, The Untouchables), two understated by magnificent performances and De Palma's signature direction and style.
SPECIAL FEATURES – 4/5
---
This release comes with a thick booklet. All features are on the Blu-ray disc.
Noah Baumbach Interviews Brian De Palma (57:48) – This insightful exchange between Baumbach (The Squid and the Whale, Greenburg) and De Palma occurred on October 2010 in New York City and the two filmmakers talk about where the idea for Blow Out came from, how he chooses locations, using the Steadicam for the first time and a just general chat about filmmaking and what he's interested in and what he isn't.
Nancy Allen Interview (25:25) is another new interview conducted in January 2011 where the actress talk about her experiences working on the film, first meeting John Travolta and other topics. It's not as interesting as the one for De Palma but still expands on the production of the film.
Garrett Brown Interview (15:03) – This interview with cameraman Brown talks about shooting Blow Out and about using and creating the Steadicam (he also demonstrates its use). It's another fascinating interview giving a different viewpoint on the making of the movie.
The rest of the disc consists of the late Louis Goldman Photographs gallery, Murder à la Mod (1:20:23) an interesting and experimental thriller feature film by De Palma; and lastly, the theatrical trailer (1:45).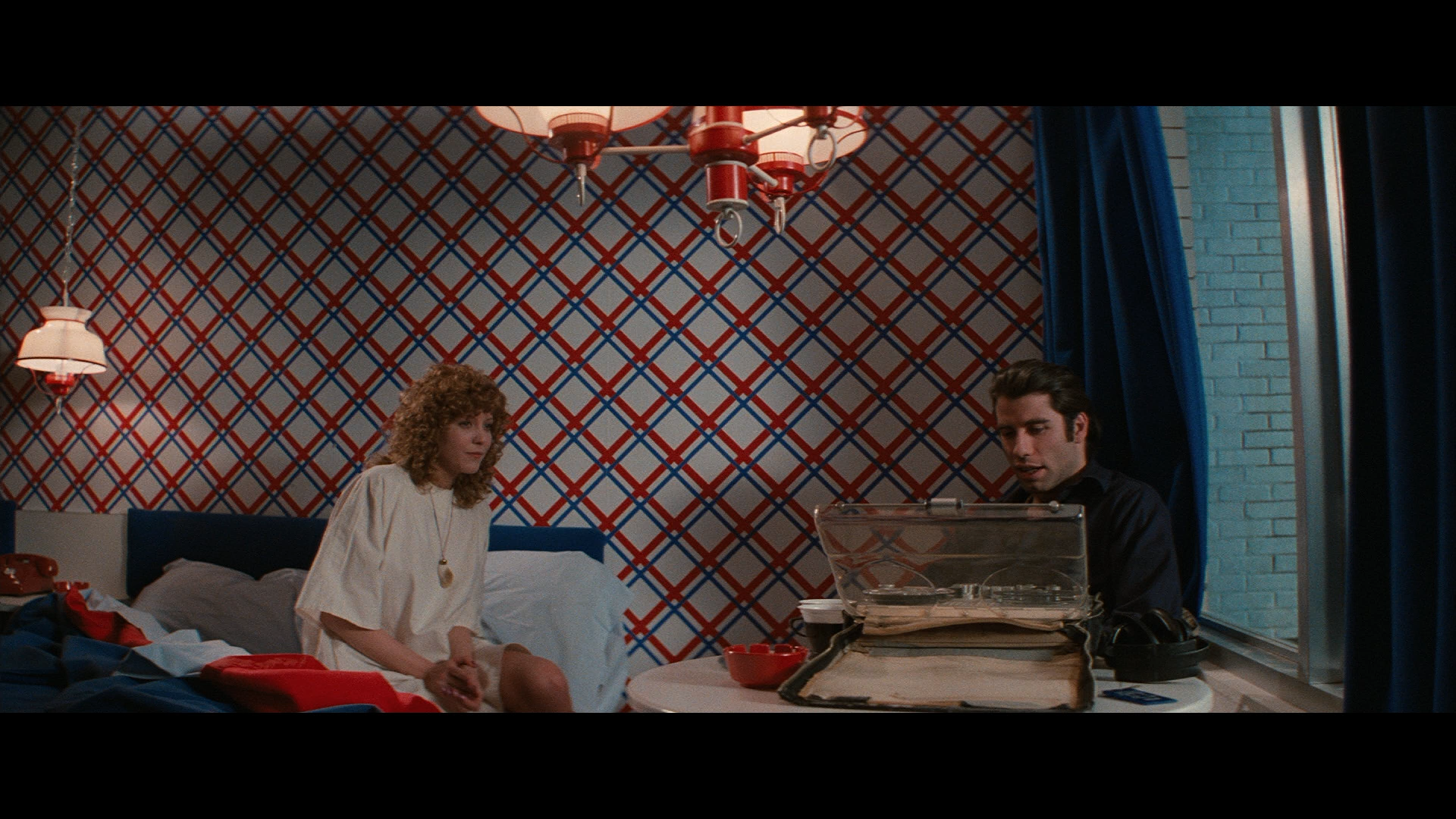 VIDEO – 5/5
---
Blow Out comes to 4K Ultra HD presented in 2160p high-definition transfer and a 2.40 widescreen aspect ratio. Per the notes, this new transfer was based on the 2011 2K restoration which was supervised and approved by Brian De Palma. This is a new 16-bit 4K restoration, taken from the 35mm original camera negative. No real surprise here but this is another phenomenal transfer from Criterion with the picture being super sharp and well defined, the natural film grain still retained giving it some nice texture. I didn't notice any obvious signs of damage making this very clean throughout.
AUDIO – 4/5
---
The audio was remastered at 24-bit from a 35 mm magnetic track with Dolby A noise reduction. Similar to the video, clicks, thumps, hiss, and hum were manually removed using Pro Tools HD. The result is a nice sounding DTS-HD Master Audio 2.0 track where dialogue was crisp and, most importantly, the sound effects were absolutely clear and successful to amping up the suspense.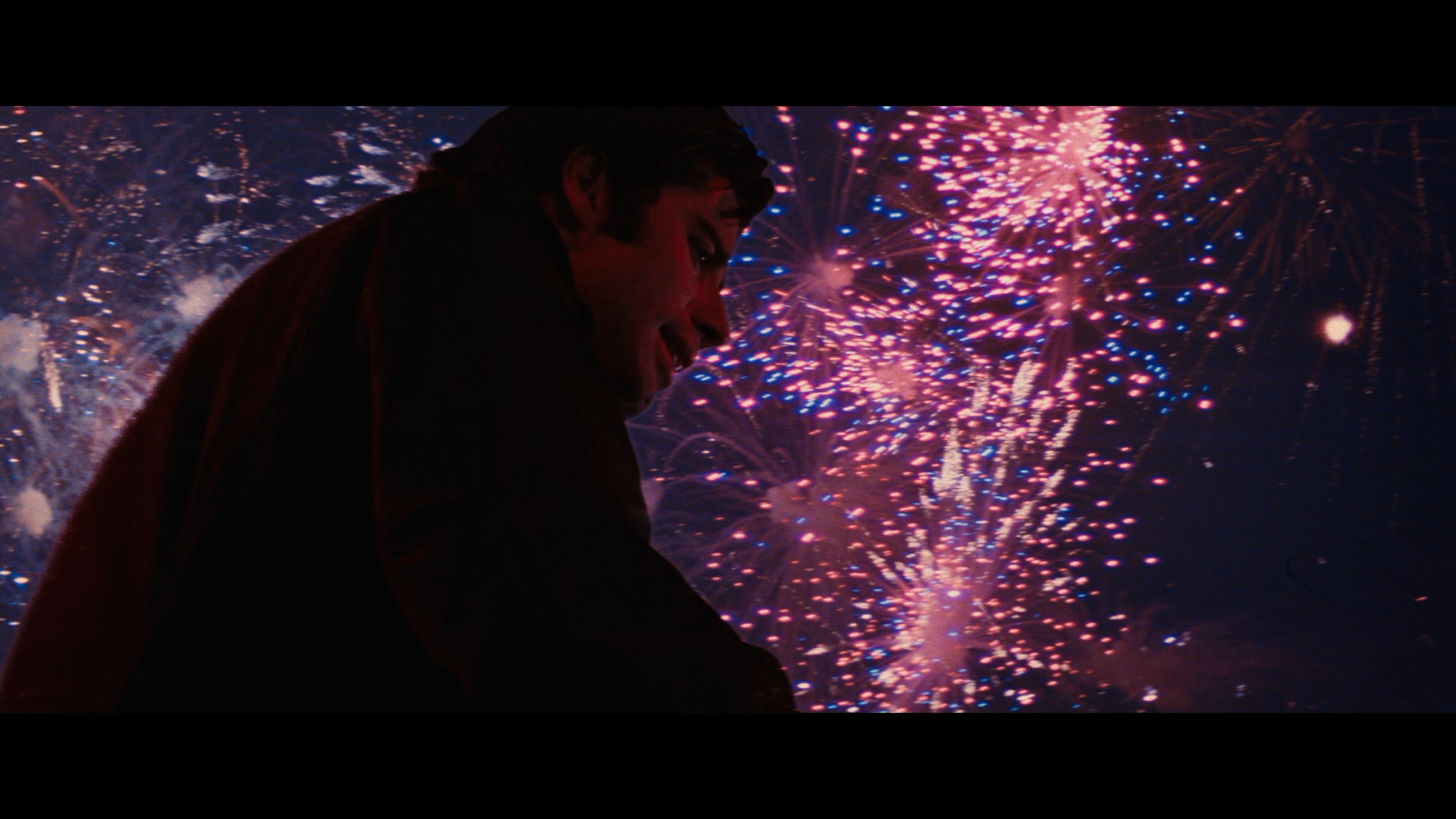 OVERALL — 4½/5
---
Aside from my issue with plot, Blow Out is a film that should be seen along with Coppola's similarly themed The Conversation starring Gene Hackman which came out in 1974, 7 years earlier. This release continues The Criterion Collection's success of outputting excellent video and audio transfers to some great classics.