F9: The Fast Saga might have some insane scenes but not quite in the good way. There are some okay little moments like seeing some old character reunite, however this is missing the magic with the series' height: the chemistry with Vin Diesel and the late Paul Walker.
F9: The Fast Saga
(2021)

---
Genre(s): Action, Adventure
Universal | PG13/Unrated – 142 min. / 150 min. – $49.98 | September 21, 2021
Date Published: 09/17/2021 | Author: The Movieman
MOVIE INFO:
Directed by: Justin Lin
Writer(s): Justin Lin & Alfredo Butello and Daniel Casey (story), Daniel Casey & Justin Lin (screenplay)
Cast: Vin Diesel, Michelle Rodriguez, Tyrese Gibson, Chris 'Ludacris' Bridges, John Cena, Nathalie Emmanuel, Jordana Brewster, Sung Kang, Helen Mirren, Kurt Russell, Charlize Theron, Finn Cole, Anna Sawai, Lucas Black, Michael Rooker

---

DISC INFO:
Features: Commentary, Featurettes, Gag Reel
Slip Cover: Yes
Digital Copy: Yes
Formats Included: 4K, Blu-ray
Number of Discs:

2

---

Audio (4K/BD): English (Dolby Atmos), French (Dolby Digital Plus 7.1), Spanish (Dolby Digital Plus 7.1)
Video (4K): 2160p/Widescreen 2.39
Video (BD): 1080p/Widescreen 2.39
Dynamic Range: HDR10, Dolby Vision
Subtitles: English SDH, French, Spanish
Codecs: HEVC / H.265 (4K), MPEG-4 AVC (BD)
Region(s):

A, B, C

---
Universal Studios Home Entertainment provided me with a free copy of the Blu-ray I reviewed in this Blog Post.
The opinions I share are my own.
Note: The screen captures were taken from the included Blu-ray disc.
Note #2: This review does contain some MAJOR SPOILERS
THE MOVIE — 2¼/5
---
Plot Synopsis: Dom Toretto (VIN DIESEL) is living the quiet life off the grid with Letty (MICHELLE RODRIGUEZ) and his son, but they know that danger always lurks just over the peaceful horizon. This time, that threat forces Dom to confront the sins of his past to save those he loves most. His crew — Roman (TYRESE GIBSON), Tej (CHRIS 'LUDACRIS' BRIDGES), Ramsey (NATHALIE EMMANUEL) and Mia (JORDANA BRESTER) — soon comes together to stop a world-shattering plot by the most skilled assassin and high-performance driver they've ever encountered: Dom's forsaken brother, Jakob (JOHN CENA).
Review: I'm not ashamed to admit that outside of Tokyo Drift and The Fate of the Furious, I've been a fan of the Fast franchise since its inaugural film back in 2001 and seen each one in the theaters… save for this one mainly due to the pandemic (and frankly, not keen on the theater experience with how others act nowadays, treating the theater like their living rooms). In any case, while I was not a big fan of Fate mostly because it just took the stupidity to the extreme without the heart that lived with the chemistry between Vin Diesel and Paul Walker, I found myself rather disinterested in anything going on in that film.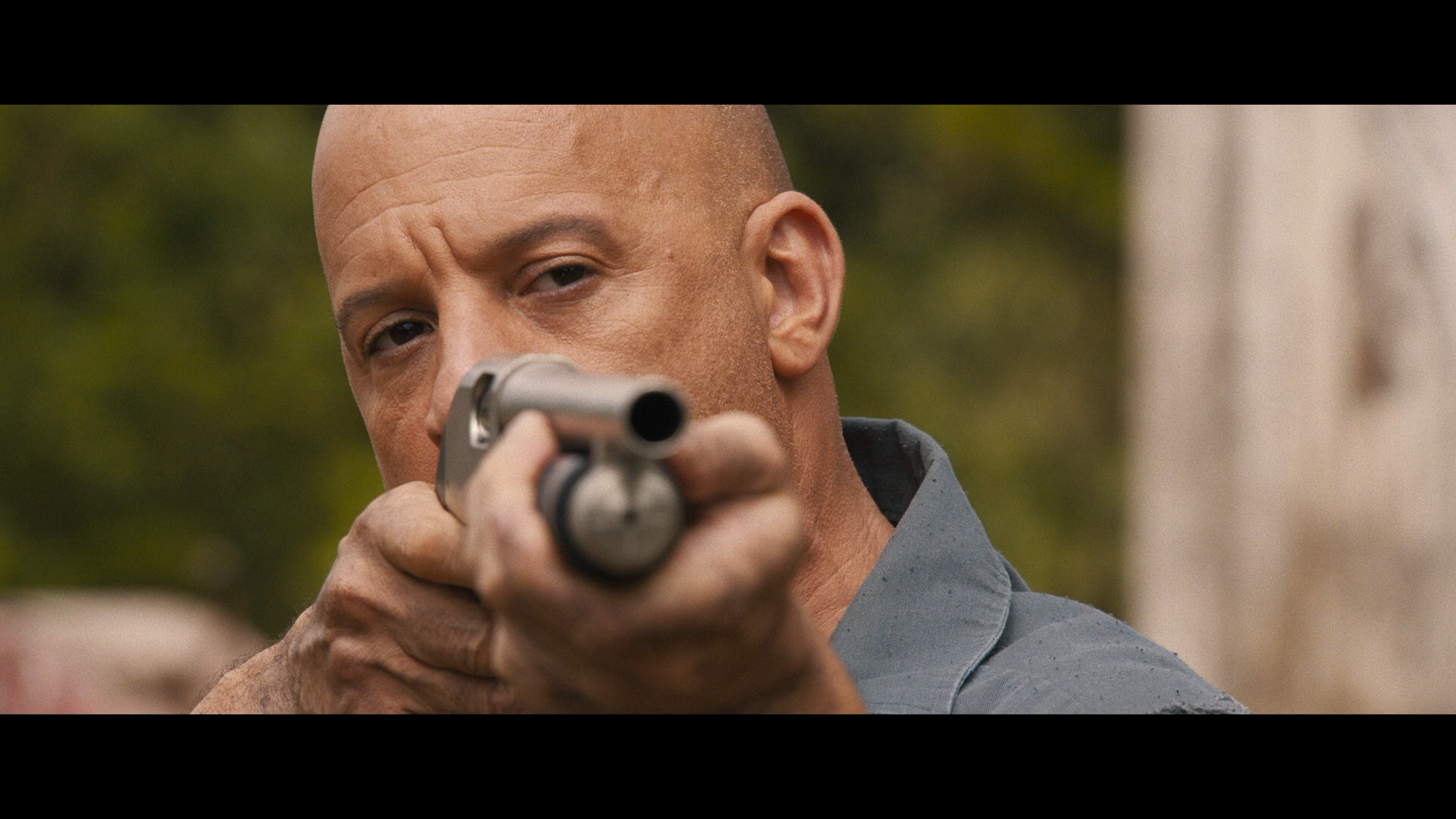 And not much has changed with the latest — and ninth entry (tenth if include Hobbs and Shaw) — F9: The Fast Saga. It's a bit of a shame the franchise has devolved so much as I actually liked the direction they were going in, shifting (no pun intended) from racing to heist with Fast Five, now to spy-action-thriller with these last two. Of course when you have a series where the team take down a submarine, you've got to level up the absurdity somehow and what became a joke about the franchise going into space, they… actually did it. Not sure if the filmmakers were trolling or what, but maybe on paper it sounded hilarious, in practice it's was just plain dumb.
On the somewhat positive front, they did at least expand a bit on Dom's background if only to explain why all of the sudden he has a younger brother that never spoken of by either Dom or Mia, or even Letty. However, it is the lesser of the retconning the film does as the whole Han saga gets another change-up: initially killed by the son of a Yakuza gangster during a race, the real reason Han was killed was revealed out of revenge by Deckard Shaw for what Dom and his crew did to his brother. But yet again it has been retconned, now in fact Deckard was working for Mr. Nobody as a way to fake Han's death as there were dangerous people after him and his ward he's protecting.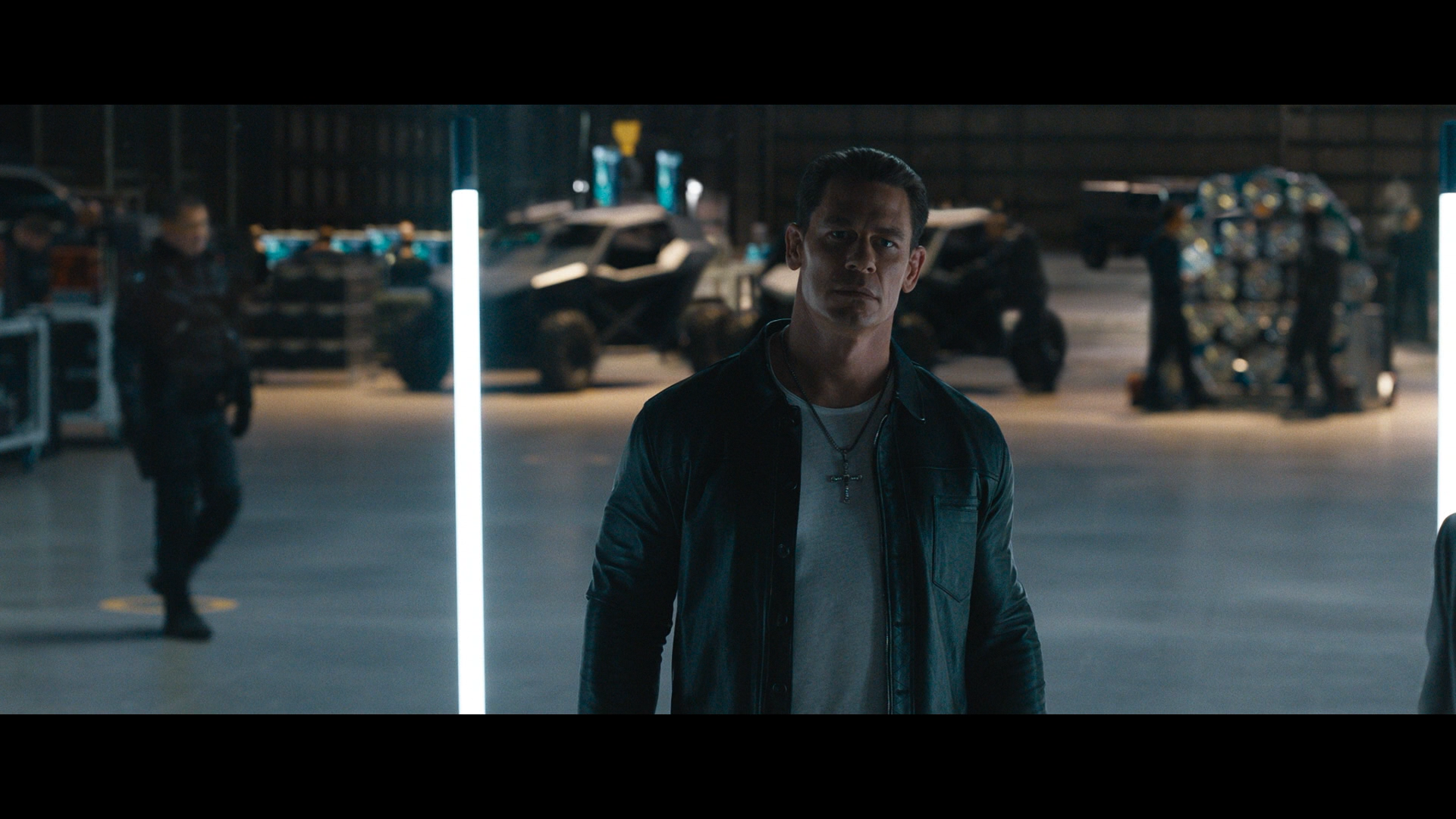 Convoluted? Sure, but this is a franchise where you had a car jumping from one skyscraper to another or, as in this film, a car leaping off of a cliff, hooking on a metal line and swinging to the other side. So… I guess why not?
The acting this go around is pretty standard, although I have to wonder if some are getting a little tired at this point. Diesel is still in his element but he also has the incentive being a producer. The others are fine with some of the banter working although most don't quite land, feeling forced. In terms of the antagonist, John Cena was alright but came across more smarmy and lacked any sort of charm, even as an assassin-type, you can just look at his role in The Suicide Squad to play bad yet still charismatic. In fairness, he doesn't have a whole lot to work with but was serviceable.
F9 does see the return of a variety of characters from previous installments in small roles like Charlize Theron (Fate of the Furious), Lucas Black, Shad Moss (aka Bow Wow) and Jason Tobin (from Tokyo Drift); Kurt Russell (Furious 7, Fate of the Furious); Shea Whigham (Furious 7); Don Omar (Fast & Furious, Fast Five and Fate of the Furious); and, of course,  Han himself, Sung Kang who was nice to see back as he was the best element from Tokyo Drift, thus why they desperately kept his character alive by placing 4, 5 and 6 taking place prior to TD.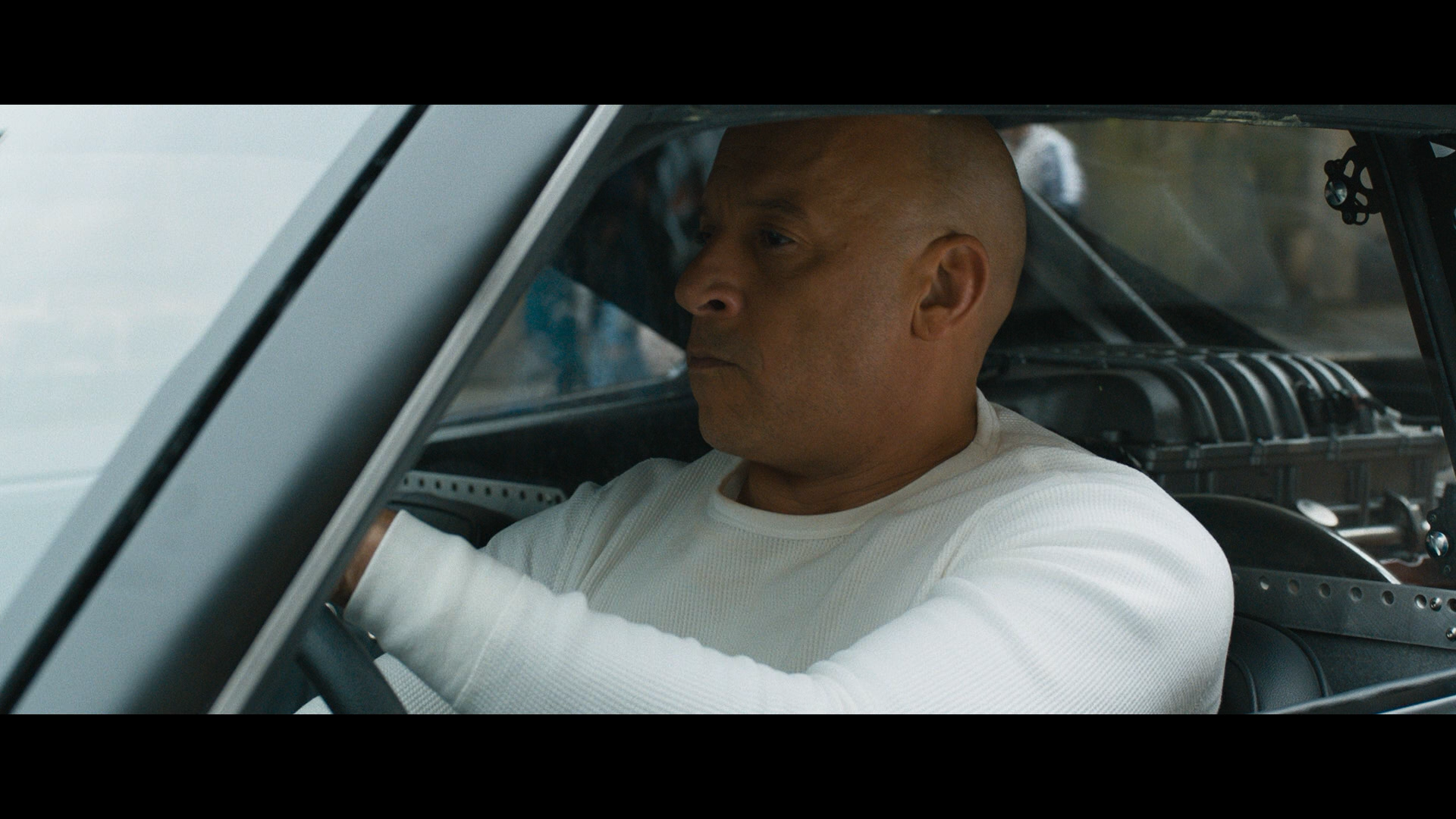 There is an attempt to add some sort of depth. Beyond the brother-v-brother part that goes exactly how I expected it would considering how characters quickly turn from heel to hero (see Deckard Shaw), they introduce faith and the idea of invincibility, brought forth by jokester Roman, considering everything this crew has gone through and how much they've survived despite the odds. This is further confirmed when Tej (Chris 'Ludacrus' Bridges) and Roman go into outer space with a rocket ship made out of a car, because, why not? They then slam the car-ship into a satellite causing an explosion (no need to discuss physics in a Fast movie), yet survive and rescued by a nearby space shuttle… Sure.
Justin Lin returns to the director's chair for F9 after taking a break (Furious 7 directed by James Wan, Fate of the Furious by F. Gary Gray, respectively). Outside of what Wan did, namely the one take shot early on as Jason Statham's Deckard Shaw ravages carnage on the hospital his brother was in, there's not a whole lot that's really memorable, while I still can give some respect to the stunt work even when it's too ridiculous (they utilize an electronic magnet several times to maneuver metallic objects).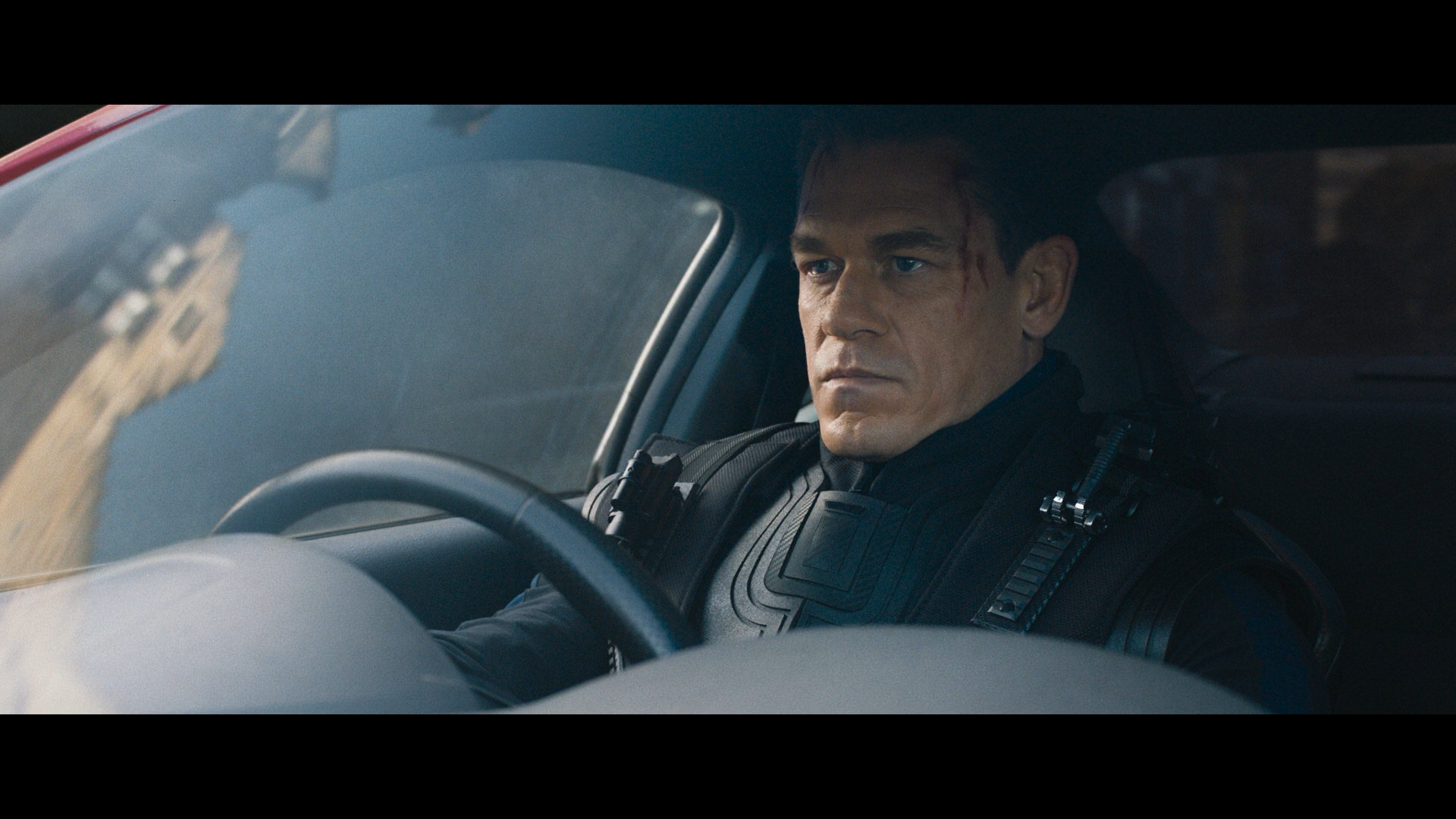 SPECIAL FEATURES – 4/5
---
This release comes with a glossy, title-embossed, slip cover. Inside is a redemption code for the Digital HD copy.
Audio Commentary — Co-Writer/Producer/Director Justin Lin guides us through this installment and provides some info on the production, characters and more. It's pretty unusual nowadays to get a commentary on a new movie, so a nice surprise and even being solo, Lin is engaging.
F9: All In (45:23) — Split into 9 separate featurettes: "The Family Returns", "New Breed of Bad Guy", "Building the Land Mine Chase", "A Woman's Touch", "Vin, Helen, and the Queen", "Growing the Family", "Controlled Chaos", "Tokyo Drift Reunited" and "Raising the Bar". Each one gives a glimpse into the story and in particular characters with behind-the-scenes footage and interviews with the cast and crew.
Practically Fast (7:52) looks at some of the practical effects of the action sequences.
Shifting Priorities (3:59) — This featurette is on the evolution of the Dom character.
Justice for Han (3:37) examines resurrecting the popular character.
A Day on Set with Justin Lin (10:00) is some behind-the-scenes with the director and his routine.
John Cena: Supercar Superfan (4:36) — On-set with Cena and his love for expensive cars.
Gag Reel (3:34)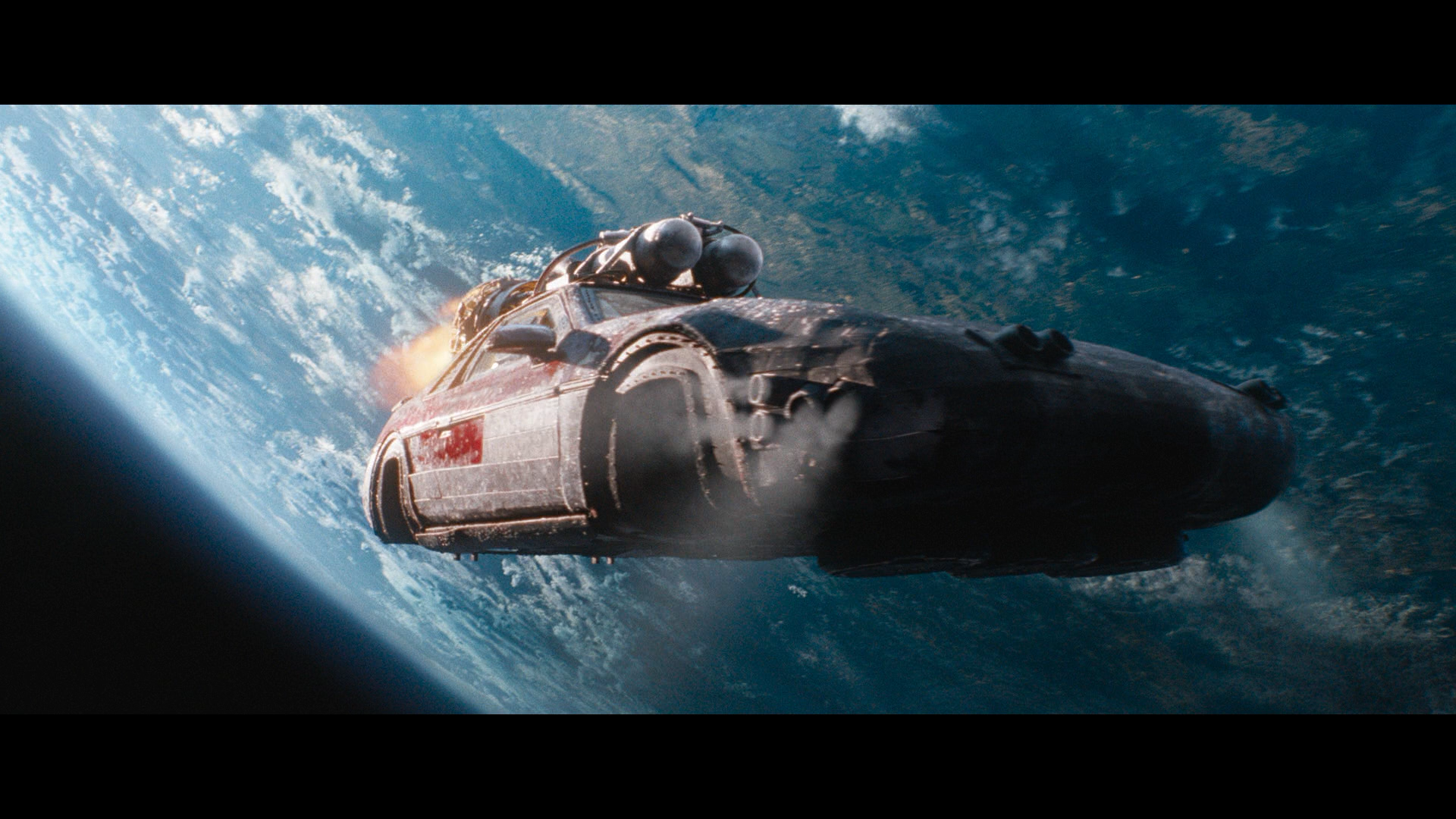 4K VIDEO – 4¾/5, BLU-RAY VIDEO – 4¾/5
---
Universal releases F9 onto 4K Ultra HD and Blu-ray where it's presented with a 2.39 widescreen aspect ratio and given a 2160p and 1080p high-definition transfers, presumably as originally was in theaters. Whatever quality the movie itself was, I can say on both formats it does look great with sharp detail throughout (noticeably sharper in 4K) with the original grain and noise still noticeable while colors are bright and vibrant.
AUDIO – 4¾/5
---
Both the 4K and Blu-ray discs come equipped with powerful Dolby Atmos tracks. This is the movie that utilizes every channel to its fullest. Dialogue does come across with a fair amount of strength, most notably with Vin Diesel's deep bass voice, but where it really comes to life is with the numerous action-centric sequences, the car engines revving along with the bombastic score composed by Brian Tyler.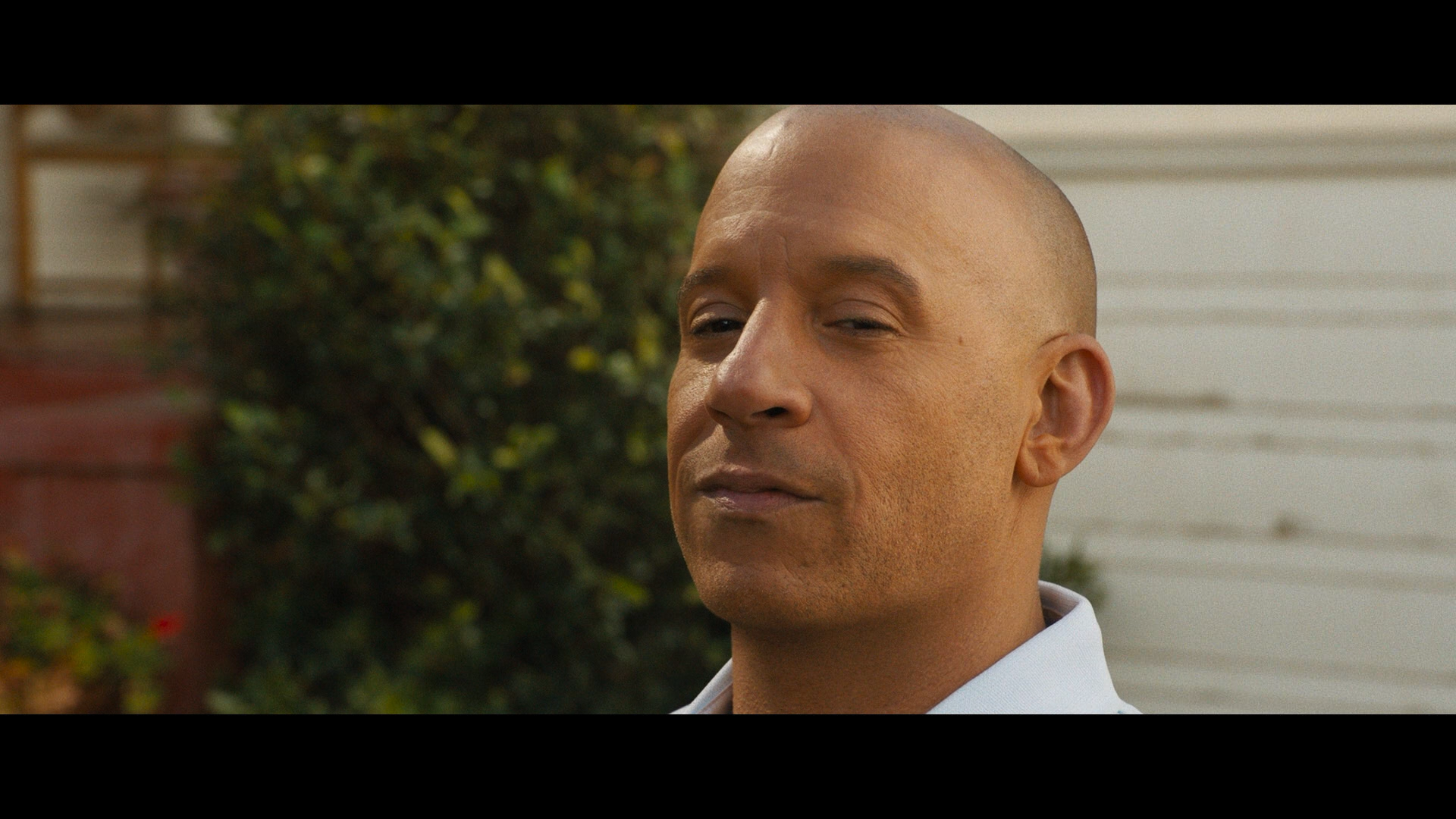 OVERALL — 3½/5
---
F9: The Fast Saga might have some insane scenes but not quite in the good way. There are some okay little moments like seeing some old character reunite, however this is missing the magic with the series' height: the chemistry with Vin Diesel and the late Paul Walker. I will commend the film for some of the technical aspects, unfortunately the story and plot are weak and even the banter between characters flop more than they land. If you liked Fate of the Furious, this might be enough for you, myself I have grown weary with this series.