Southland Tales no doubt was ambitious and back in the day, based purely off of Donnie Darko, I looked forward to it, but the blend of political satire/commentary and end-of-the-world science fiction never gelled.
Southland Tales
(2007)

---
Genre(s): Drama, Fantasy, Science Fiction
Arrow Films| R/Unrated – 145 min. / 158 min. – $39.95 | January 26, 2021
Date Published: 03/30/2021 | Author: The Movieman
MOVIE INFO:
Director: Richard Kelly
Writer(s): Richard Kelly (written by)
Cast: Dwayne Johnson, Seann William Scott, Sarah Michelle Gellar, Curtis Armstrong, Christopher Lambert, John Larroquette, Bai Ling, Jon Lovitz, Mandy Moore, Amy Poehler, Miranda Richardson, Wallace Shawn, Kevin Smith, Justin Timberlake

---

DISC INFO:
Features: Commentary, Featurettes, Animated Short, Gallery, Theatrical Trailer
Slip Cover: Yes
Digital Copy: No
Formats Included: Blu-ray
Number of Discs:

2

---

Audio: English (DTS-HD MA 5.1), English (DTS-HD MA 2.0)
Video: 1080p/Widescreen 2.39
Subtitles: English SDH
Disc Size: 49.87 GB (Disc 1), 47.57 GB (Disc 2)
Total Bitrate: 34.54 Mbps (Disc 1), 39.59 Mbps (Disc 2)
Codecs: MPEG-4 AVC
Region(s):

A, B

---
Arrow Films provided me with a free copy of the Blu-ray I reviewed in this Blog Post.
The opinions I share are my own.
THE MOVIE — 1½/5
---
Plot Synopsis: With the United States under the threat of nuclear attack, the lives of several people converge in a dystopian Los Angeles. Movie star Boxer Santaros (DWAYNE JOHNSON) plans his next film with the help of ambitious porn actress Krysta Now (SARAH MICHELLE GELLAR) and troubled policeman Roland Taverner (SEANN WILLIAM SCOTT). Meanwhile, Marxist revolutionaries, greedy corporations and secretive government agencies pursue their separate agendas among a paranoid populace.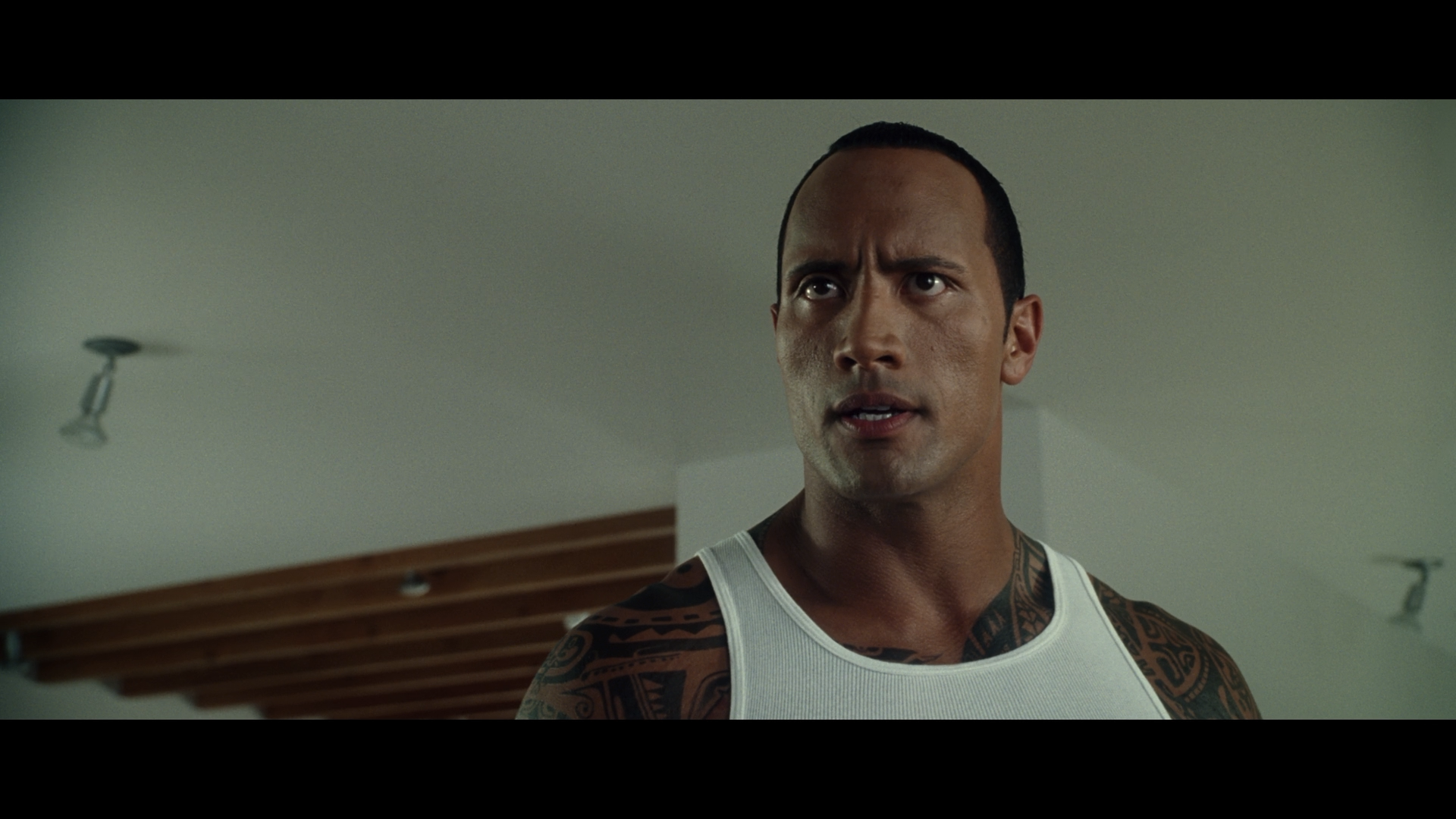 Review: 2001's Donnie Darko was a unique film and put writer-director Richard Kelly on the scene so there was some anticipation for his follow-up, widely released in 2007, was Southland Tales which received poor reviews from critics and audiences alike. Although I generally don't mind weird or out-there movies, this one went beyond the pale and even ventured into pretentious territory with a nonsensical plot and frustratingly bad dialogue. At the end, and maybe because I didn't know what I had watched, gave it a lukewarm 2.5/5 rating.
Now, well over a decade later, decided to give this one another shot, this time watching the "Cannes Cut" which runs about 13-minutes longer and was the version that received a disastrous reception leading to the studio releasing a trimmed cut for the masses, which obviously didn't work. Let's just say, longer certainly does not mean better, in fact it might be worse. When I wasn't bored with the insipid dialogue I was in pain, psychologically anyway, as that 2.5 hour running time plodded along at a snail's pace.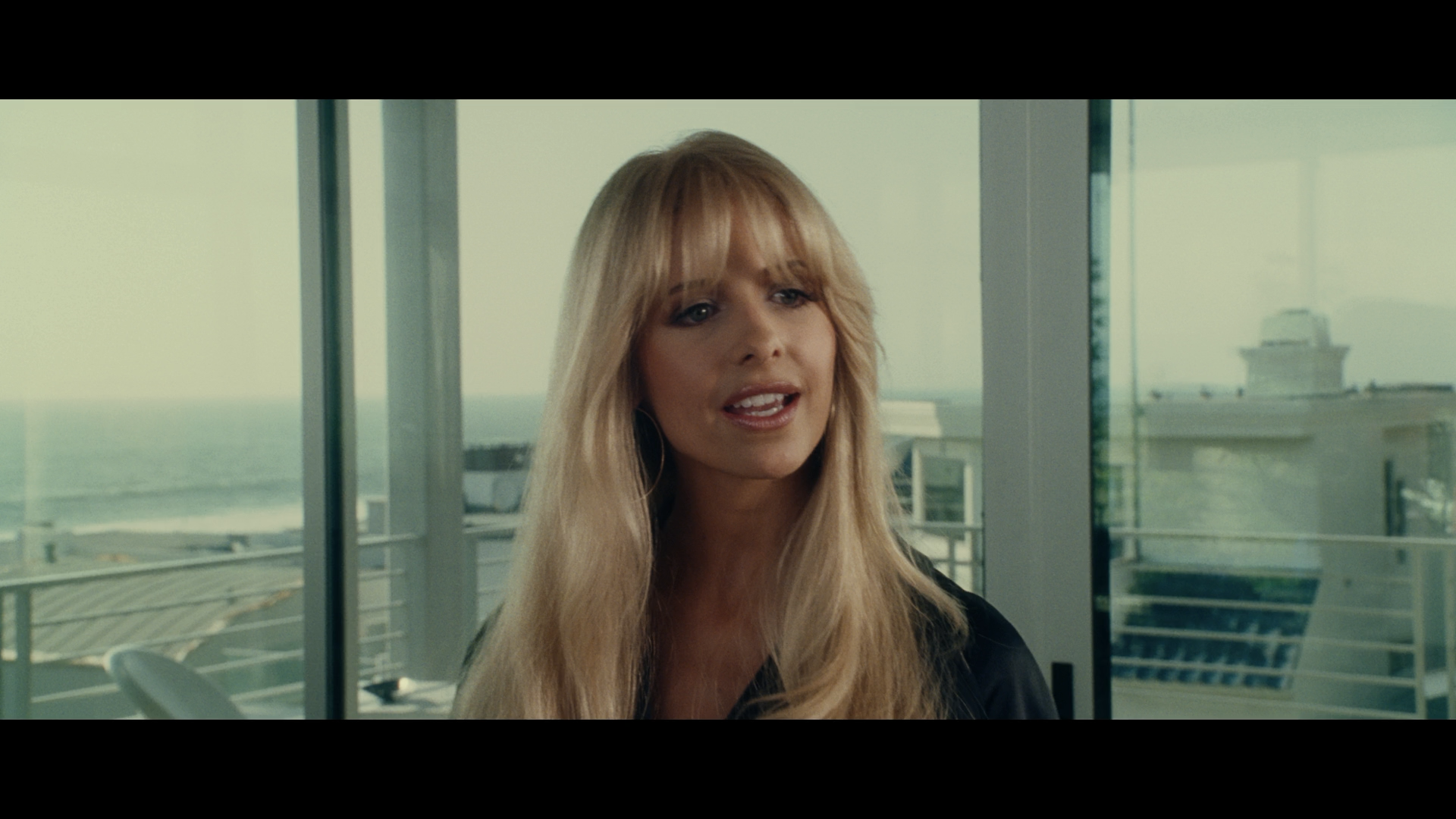 Unlike Donnie Darko where I really identified and liked Jake Gyllenhaal's character, not to mention some of the supporting cast, Southland Tales is overstuffed with too many characters, with seemingly Dwayne Johnson and Seann William Scott sharing the weight of being leads, but neither one really made an impression. Same with a respectable supporting cast who really don't make an impact, aside perhaps for Wallace Shawn and his crazy hairstyle.
Admittedly, although Southland Tales is a complete mess, whether the fault of the director or studio, Richard Kelly is at least ambitious so will give him credit for that, it just never came together. At this juncture, it would seem Donnie Darko was a flash in the pan, and ahead of its time well before the rise of 1980s nostalgia. I genuinely hope, even though he hasn't had any credited work in 12 years, Richard Kelly has some sort of comeback.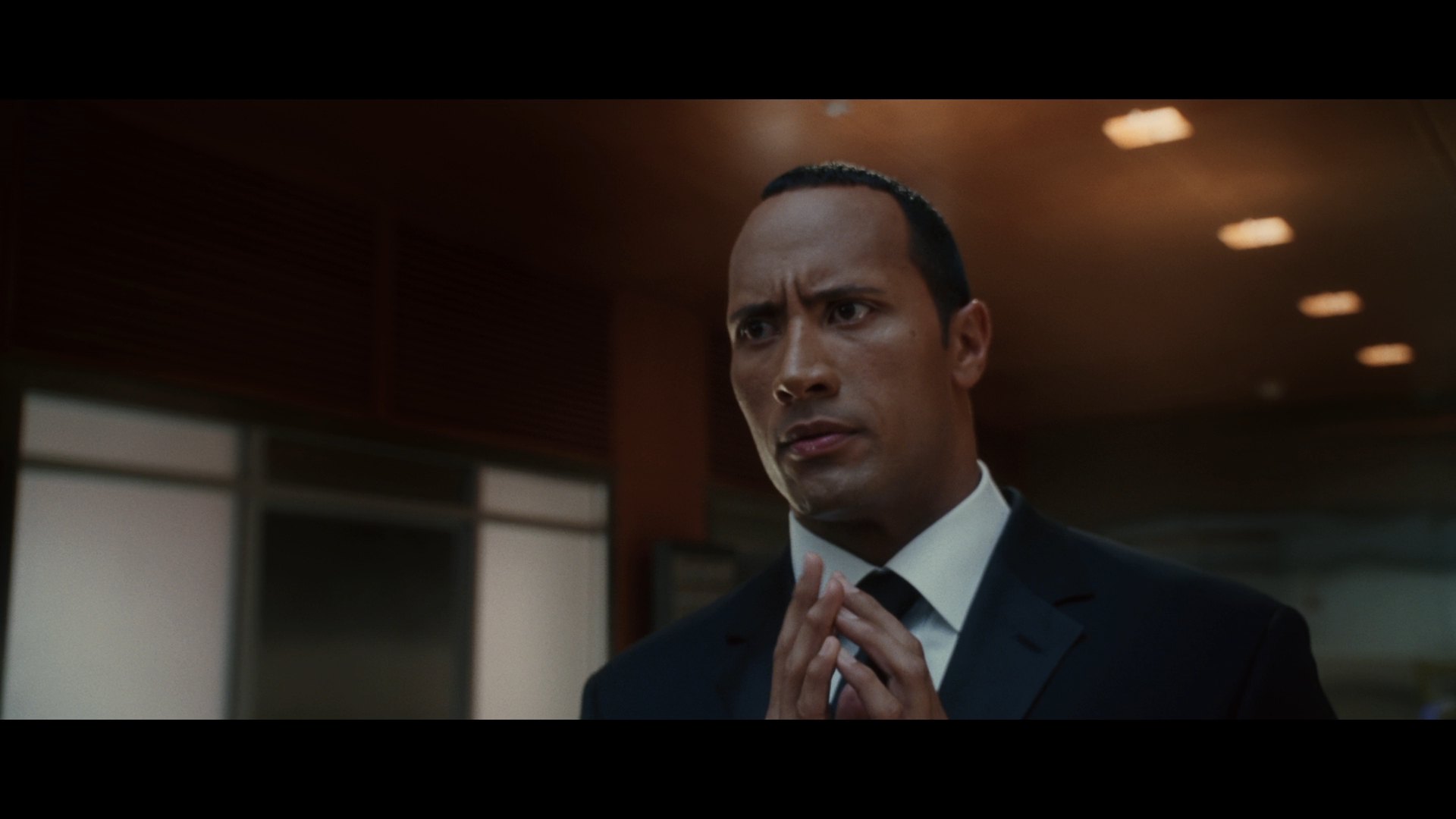 SPECIAL FEATURES – 3¾/5
---
This two-disc release comes with a nice matted slip cover and inside is a booklet. The interior sleeve is reversible with the original poster artwork. All of the features are contained on the first disc. The second disc contains the 'Cannes Cut'.
Audio Commentary — Writer/Director Richard Kelly
It's a Madcap World: The Making of an Unfinished Film (TRT 50:54) — This is a new, 3-part retrospective featurette and includes interviews with Richard Kelly and other members of the crew. Have to watch one-by-one, so no play all option.
USIDent TV: Surveilling the Southland (33:48) — Older featurette from 2008 with interviews by the cast and crew including Richard Kelly, Dwayne Johnson, Sarah Michelle Gellar, Seann William Scott and others.
This is the Way the World Ends (9:12) — Animated short set in the Southland Tales universe.
Last up is the Theatrical Trailer (2:31) and an Image Gallery (24:11).
VIDEO – 4½/5
---
Arrow Films releases Southland Tales onto Blu-ray, after already been out overseas for a year or so, and is presented in the film's original 2.39 widescreen aspect ratio and has been given a new 1080p high-definition transfer. As noted in the booklet, the film was originally completed in 2K resolution and then rendered out as 2K Digital Internegative files, then were used to record film negative elements and theatrical prints were struck. From those files, was graded and restored in 2K – and approved by Director Richard Kelly and Director of Photography Steven Poster.

In terms of the actual picture, it does look quite good. Not terribly sharp compared with some other films, but still more than respectable. Detail is still well defined and colors do appear to be natural and in keeping with the tone, with some nice variants, particularly during daylight scenes and during the finale.
AUDIO – 4½/5
---
Both the Theatrical and Cannes versions come with a DTS-HD Master Audio 5.1 which I found to be well-rounded. Dialogue comes across with very good clarity and depth is on the limited side except for one explosion late in the film. Ambient noises were okay but unexceptional however for a film like this, filled with narration and lots of dialogue, it is more than serviceable.
OVERALL – 2/5
---
Southland Tales no doubt was ambitious and back in the day, based purely off of Donnie Darko, I looked forward to it, but the blend of political satire/commentary and end-of-the-world science fiction never gelled, not to mention the poor dialogue and mucky plot (and was at times downright boring to boot).
Check out some more 1080p screen caps by going to page 2. Please note, these do contain spoilers.