Perdita Durango was an engaging and, in a twisted way, entertaining romantic-thriller featuring two fantastic performances by Rosie Perez and Javier Bardem, both of whom should've gotten some major award recognition.
Perdita Durango
(1997)

---
Genre(s): Suspense/Thriller, Romance, Crime
Severin | NR – 130 min. – $49.95 | March 30, 2021
Date Published: 03/31/2021 | Author: The Movieman
MOVIE INFO:
Directed by: Álex de la Iglesia
Writer(s): Barry Gifford (novel '59 Degrees and Raining: The Story of Perdita Durango'); Barry Gifford & Jorge Guerricaechevarria & David Trueba & Álex de la Iglesia (screenplay)
Cast: Rosie Perez, Javier Bardem, Harley Cross, Aimee Graham, James Gandolfini

---

DISC INFO:
Features: Featurettes, Trailers
Slip Cover: Yes
Digital Copy: No
Formats Included: 4K, Blu-ray
Number of Discs:

2

---

Audio (4K/BD): English (DTS-HD MA 5.1), Spanish (DTS-HD MA 5.1)
Video (4K): 2160p/Widescreen 2.35
Video (BD): 1080p/Widescreen 2.35
Dynamic Range: None
Subtitles: English SDH
Codecs: HEVC / H.265 (4K), MPEG-4 AVC (BD)
Region(s):

A, B, C

---
Severin provided me with a free copy of the Blu-ray I reviewed in this Blog Post.
The opinions I share are my own.
THE MOVIE — 4/5
---
Plot Synopsis: Perdita Durango follows wild couple, the titular Perdita (ROSIE PEREZ), and Romeo Dolorosa (JAVIER BARDEM), and their escapades in the U.S. and Mexico that includes kidnapping – and psychological torture – of a teen couple (HARLEY CROSS, AIMEE GRAHAM), running a truck-load of fetuses for use to make skin cream, and hot on their trail is a dogged DEA agent (JAMES GANDOLFINI).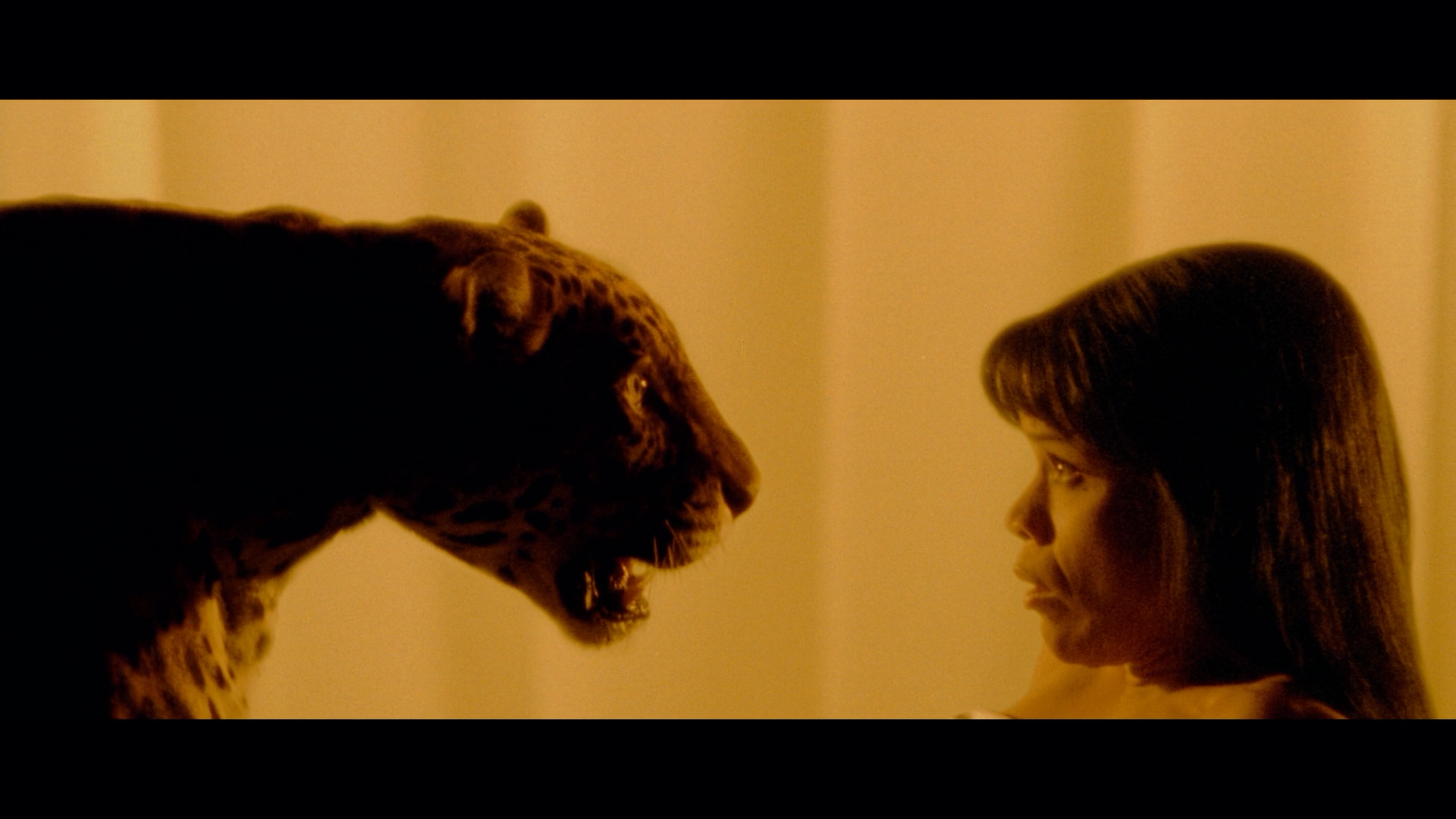 Quick Hit Review: I'm normally not one that is entertained by the wild, weird and downright dirty movies (Neon Demon immediately comes to mind), and while Perdita Durango has some f-d up scenes, I was strangely transfixed, mostly for the performances by both Rosie Perez and Javier Bardem, showing off his amazing talents back in the mid-90s, and their dysfunctional relationship. Let's face it, it's probably the scariest and most bizarre romance since Mickey and Mallory Knox in Natural Born Killers, but with Durango and Dolorosa, they take things to the next level, kidnapping a couple with plans to eat one of them as part of a ritual.
In regards to the supporting cast, the film includes James Gandolfini as a tenacious DEA agent who gets the living s**t kicked out of him; and two pretty unknown actors in Harley Cross and Aimee Graham, who is most notably Heather Graham's sister, though has had some minor roles over the years. Each one have some fine scenes though no real standouts, however Gandolfini's mere presence makes every scene engrossing.
Perdita Durango was directed by Álex de la Iglesia from a script adaptation of a novel by Barry Gifford, who also co-scripted, and previously had another book to film adaptation with Wild at Heart, which was the screen debut for the Perdita character (portrayed by Isabella Rossellini).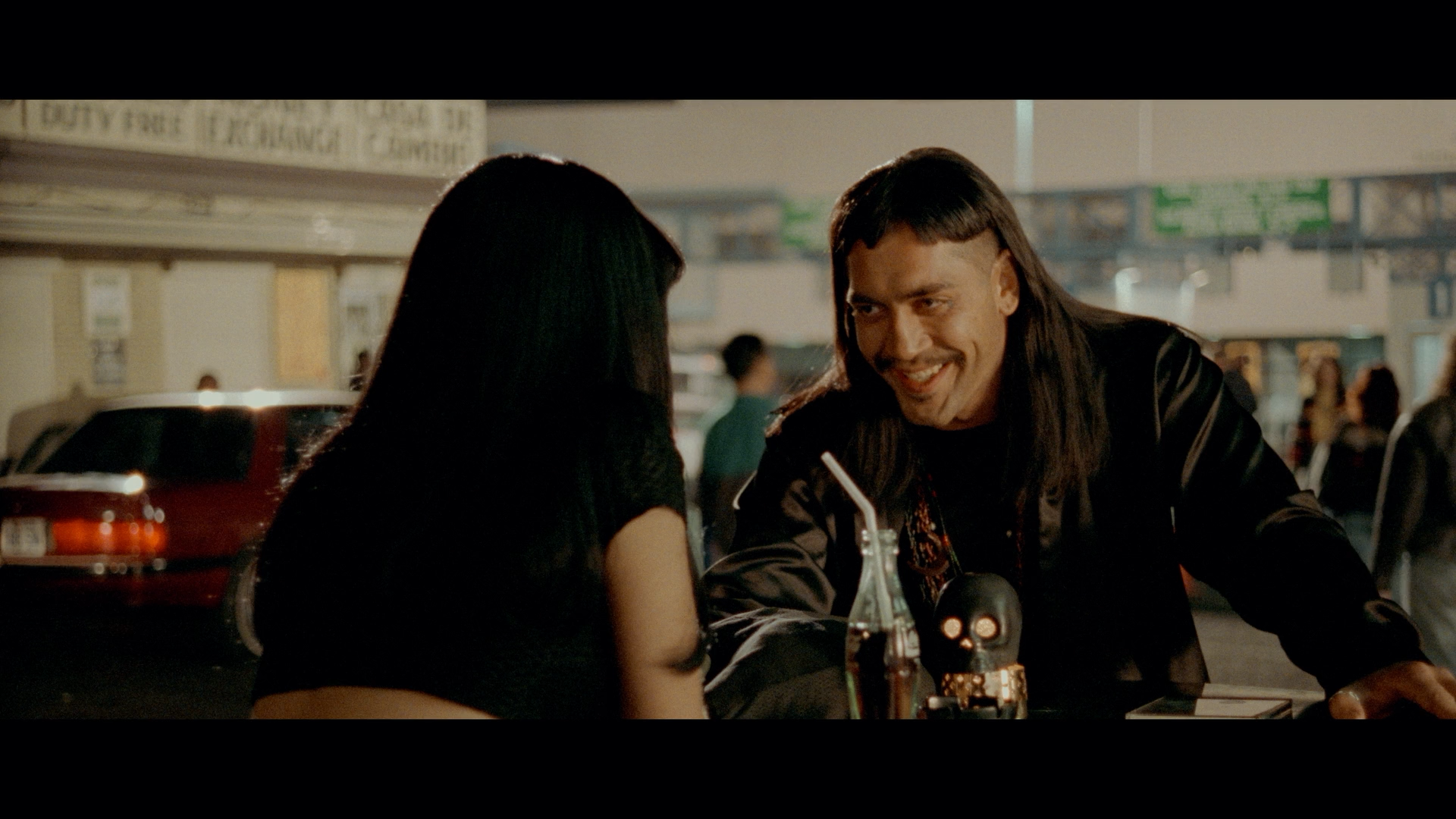 As a whole, the film was certainly engaging and quite original in some of its more wild moments, and even though it does kind of drag in part of the third act, the pace is picked right back up for a well done finale. This is a definite recommendation, especially for this release by Severin, as the film is shown in its original uncut version.
SPECIAL FEATURES –4/5
---
This two-disc release comes with a nice matted slip cover and the interior sleeve has different artwork.
Disc 1 (4K UHD):
Two Theatrical Trailers (1:37/1:50)
Disc 2 (Blu-ray):
On the Border (28:12) is a new interview with Director Alex de la Iglesia discussing the project, its origins and just some memories of making the movie.
Writing Perdita Durango (16:43) with writer/author Barry Gifford and his novel and film adaptation.
Dancing with the Devil (12:57) — Interview with filmmaker and podcaster Rebekah McKendry and her fandom for the film.
Narcosatanicos: Perdita Durango and the Matamoros Cult (18:41) — Docu-featurette looks at a real-life crime, and misappropriation of the religions, involved with Matamoros cult. Pretty interesting to see where the influence was for Dolorosa's character and his rituals.
Canciones de Amor Maldito (21:13) looks at the music with composer Simon Boswell.
Shooting Perdita Durango (4:54) is another new interview with Director of Photography Flavio Labiano.
Last are the same two Trailers (1:37/1:50) on the 4K disc.
4K ULTRA HD VIDEO – 4½/5 | BLU-RAY VIDEO – 4¼/5
---
Severin releases Perdita Durango onto 4K Ultra HD and Blu-ray where it's presented in the original 2.35 widescreen aspect ratio and a 2160p and 1080p high-definition transfer, respectively. The 4K picture, while not exactly gorgeous, looks good enough. Detail is fairly sharp throughout and outside of a few minor specs, is fairly clean. Colors are well balanced even without the aid of an HDR or Dolby Vision dynamic range. Doing a quick comparison on the Blu-ray, I do think the 4K disc does have a nominal improvement, however it's still not at all bad.
AUDIO – 4½/5
---
Both discs come equipped with English and Spanish language DTS-HD Master Audio 5.1 tracks. Dialogue comes across with good clarity and no apparent hissing, pops or other flaws, which is still striking for a 20+ year old independently produced feature.
OVERALL – 4¼/5
---
Perdita Durango was an engaging and, in a twisted way, entertaining romantic-thriller featuring two fantastic performances by Rosie Perez and Javier Bardem, both of whom should've gotten some major award recognition.
Check out some more 1080p screen caps by going to page 2. Please note, these do contain spoilers.