Ma is a movie that has a story that seems to come straight out of the 1990s and today probably would probably air on the Lifetime Movie Network. Octavia Spencer for her part was fine though Diana Silvers served well in an otherwise forgettable thriller.
Ma
(2019)

Genre(s): Suspense Thriller, Horror
Universal Studios | R – 99 min. – $34.99 | September 3, 2019
Date Published: 09/07/2019 | Author: The Movieman
MOVIE INFO:
Directed by: Tate Taylor
Writer(s): Scotty Landes (written by)
Cast:

Octavia Spencer, Diana Silvers, Juliette Lewis, Luke Evans, McKaley Miller, Corey Fogelmanis, Gianni Paolo, Dante Brown, Missi Pyle, Allison Janney

---

DISC INFO:
Features: Featurettes, Deleted Scenes, Theatrical Trailer
Slip Cover: Yes
Digital Copy: Yes
Formats Included: Blu-ray, DVD
Number of Discs:

2

---

Audio: English (DTS-HD MA 5.1), French (DTS 5.1), Spanish (DTS 5.1)
Video: 1080p/Widescreen 2.39
Subtitles: English SDH, French, Spanish
Disc Size: 37.30 GB
Total Bitrate: 41.19 Mbps
Codecs: MPEG-4 AVC
Region(s):

A

---
Universal Pictures Home Entertainment provided me with a free copy of the Blu-ray I reviewed in this Blog Post.
The opinions I share are my own.
THE MOVIE — 2.5/5
---
Plot Synopsis: Sue Ann (OCTAVIA SPENCER) is a loner who keeps to himself in her quiet Ohio town. When she is asked by a teenager to buy some booze for her group of friends, Sue Anne offers the basement of her home for the kids — Maggie (DIANA SILVERS), Haley (MCKALEY MILLER), Andy (COREY FOGELMANIS), Chaz (GIANNI PAOLO) and Darrell (DANTE BROWN) — to hang out and party. But there are some house rules: Someone has to stay sober. Don't curse. Never go upstairs. And call her "Ma." As her hospitality starts to curdle into obsession, what began as a teenager dream turns into a terrorizing nightmare, and Ma's place goes from the best place in town to the worst place on earth.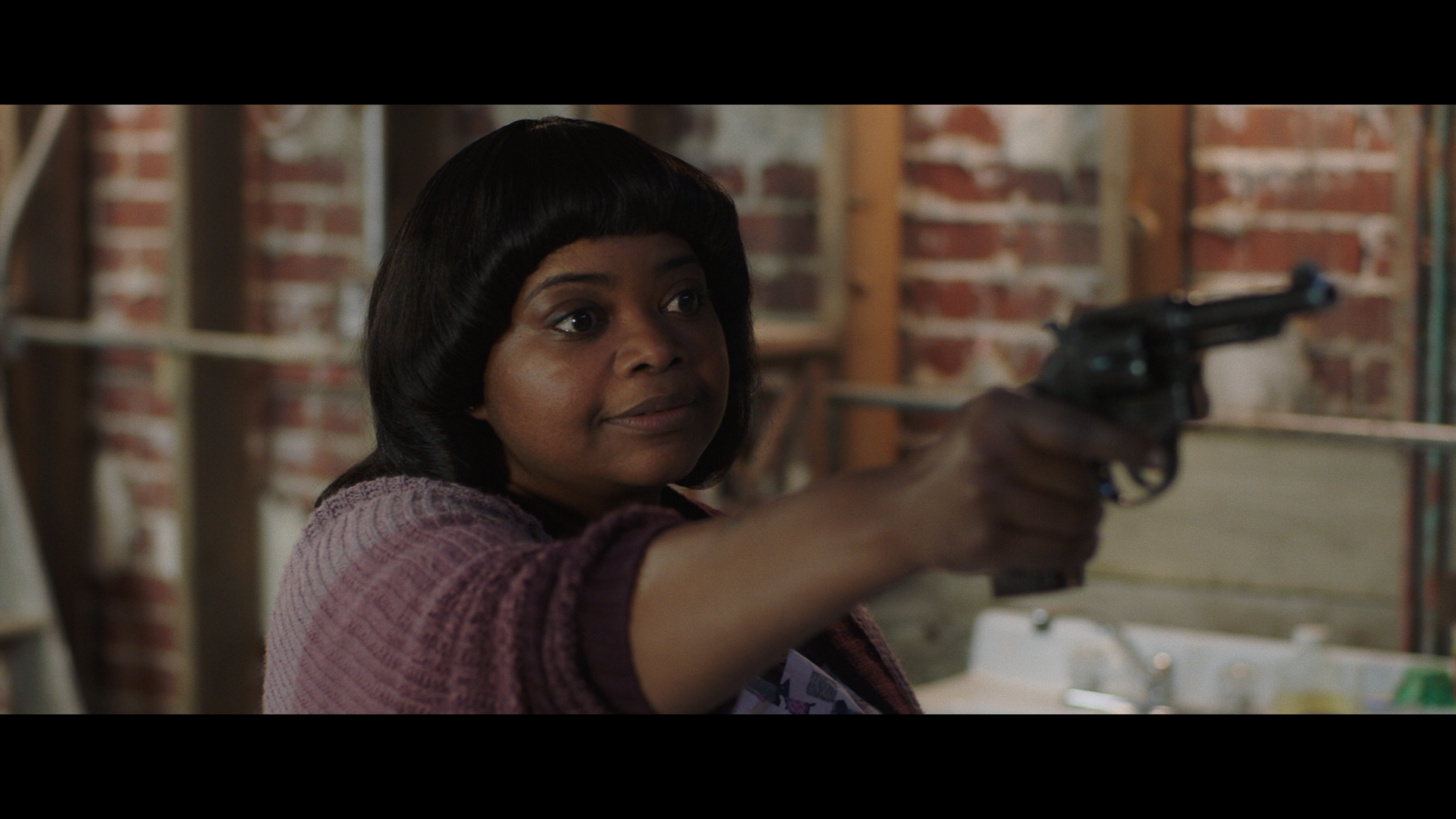 Review: Ma is a movie with a plot that seemed to come straight out of the 90s and today normally be the Lifetime Movie of the Week. Instead, from Blumhouse Productions, we get a movie starring Academy Award winner Octavia Spencer, reuniting with the director of The Help, Tate Taylor (who also helmed The Girl on the Train and Get on Up). Not entirely sure why they chose this movie to reunite but I will say, Octavia Spencer for her part wasn't bad, though if you're expecting Kathy Bates level of depravity, and why not with an R-rating, you'll be sorely disappointed.
This is hardly a terrible movie; however, the premise is a bit outlandish. For one thing, while indeed teenagers can act stupid (I sure did), there is a level of a B.S. meter that should've gone off in their developing brains, that is outside one of the characters portrayed by a young and hopefully on-the-rise actress, Diana Silvers who most recently appeared in Booksmart and Glass (playing one of the cheerleaders Kevin had kidnapped). Silvers probably shines the brightest amongst this cast, reminding me a little of Haley Lu Richardson or even Anya Taylor-Joy. The other young actors are fine, though don't get a whole lot of development.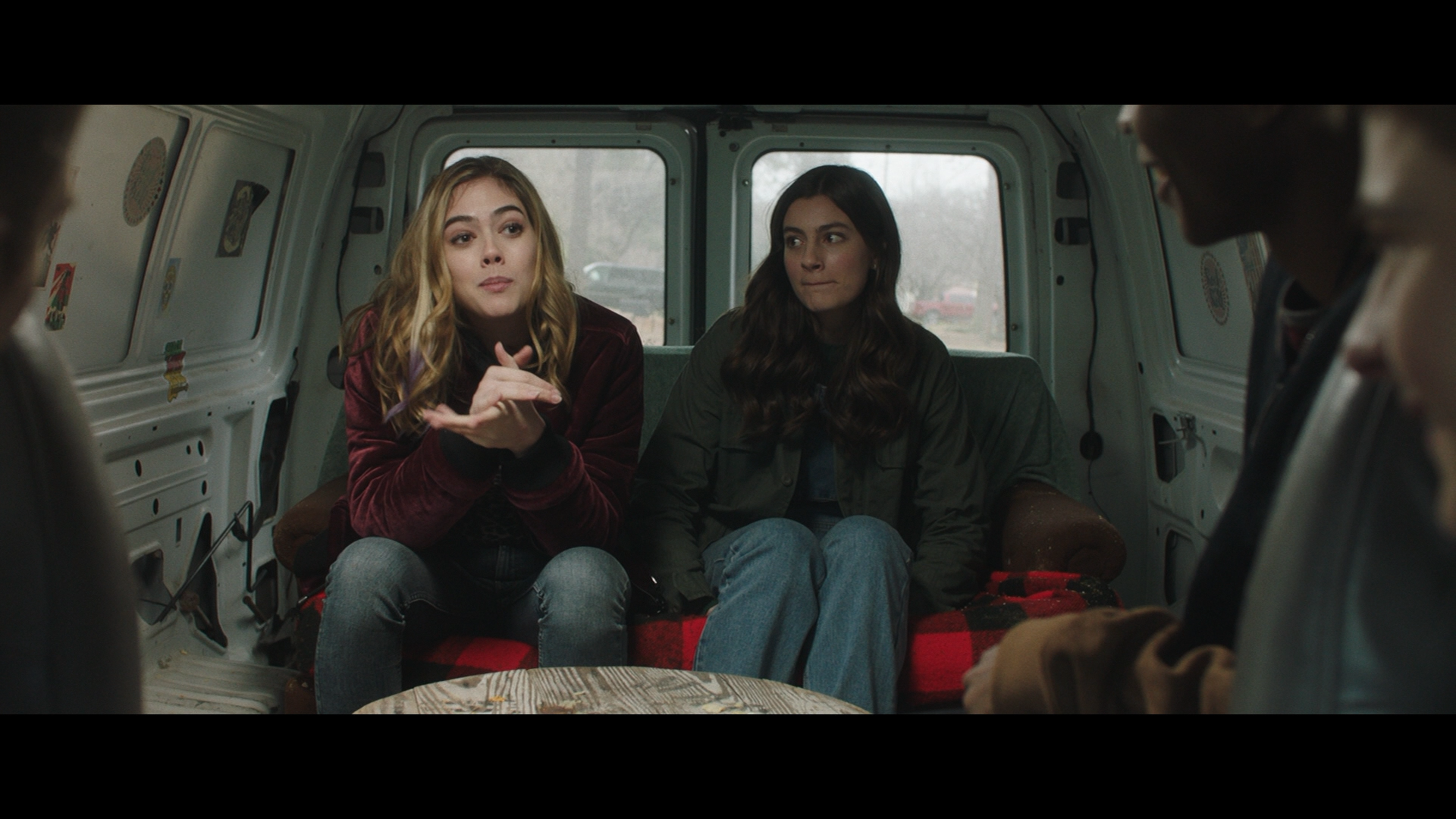 As for the adult supporting cast, Juliette Lewis is this as a way to remind you are getting old as you see her play the mother of a teenager; Luke Evans has a small but not insignificant role as the father of one of the boys (and his character a former high school sports star); and Allison Janney also is in a smaller role, both her and Evans previously worked with Taylor, Janney has appeared in most of his films and clearly did him a solid considering her screen time was only a few minutes.
The plot itself is on the thin side and for a thriller, the actual thrills are rather weak, though the motivations of Sue Ann at least made the character somewhat sympathetic (it has to do with extreme bullying in high school). But it's really not enough to make this all that of an engaging film, unfortunately. In the end, while not horrible, it is forgettable.
SPECIAL FEATURES – 2.25/5
---
This release comes with a title-emnossed slip cover and redemption code for the Digital HD copy.
Alternate Ending (2:01) which changes around some scenes and leaves it open-ended for a sequel.
Deleted Scenes (11:23) — There are 12 scenes that were removed, likely due to pacing issues, as none really added very much to advancing the plot or developing the characters.
Creating Sue Ann (2:50) — Short promotional featurette on Octavia Spencer's character.
Party at Ma's (3:53) is a general look at the film and its development.
Theatrical Trailer (2:34)
VIDEO – 4.25/5
---
Universal Pictures Home Entertainment releases Ma onto Blu-ray where it's presented with a 2.39 widescreen aspect ratio and given a 1080p high-definition transfer. The picture is pretty standard nowadays for a new release, detail is relatively sharp and colors have a natural appearance. There were no apparent or major flaws like artifacts, aliasing or banding while black levels were stark. And for the most part I imagine this well matches how the film looked in theaters.
AUDIO – 4.0/5
---
The disc comes with a standard but effective DTS-HD Master Audio 5.1 track. Dialogue comes through with good clarity through the center channel with the fronts and back speakers mostly relegated for ambient noises or the score/soundtrack, with some audio for the horror inflicted by Ma.
OVERALL – 2.75/5
---
Ma is a movie that has a story that seems to come straight out of the 1990s and today probably would probably air on the Lifetime Movie Network. Octavia Spencer for her part was fine in the fragile psyche part though for me the highlight was Diana Silvers who served well in an otherwise forgettable thriller. The Blu-ray offers up good video and audio transfers while the bonus features were at best average.
Check out some more 1080p screen caps by going to page 2. Please note, these do contain spoilers.