Basic Instinct 2 might be bad but it's also hardly terrible either and I will give some credit to both Sharon Stone and David Morrissey for wading through some lurid dialogue and a mindless plot.
Basic Instinct 2
— Collector's Edition —
(2006)

Genre(s): Drama, Suspense/Thriller, Mystery
MVD Visual | R/Unrated – 114 min. / 116. Min. – $34.95| November 27, 2018
Date Published: 11/28/2018 | Author: The Movieman
MOVIE INFO:
Directed by: Michael Caton-Jones
Writer(s): Joe Eszterhas (characters); Leora Barish & Henry Bean (written by)
Cast: Sharon Stone, David Morrissey, Charlotte Rampling, David Thewlis, Hugh Dancy
DISC INFO:
Features: Commentary, Featurette, Deleted Scenes, Theatrical Trailer
Digital Copy: No
Formats Included: Blu-ray
Number of Discs: 1
Audio: English (DTS-HD MA 5.1), English (PCM 2.0), French (Dolby Digital 5.1)
Video: 1080p/Widescreen 2.40
Subtitles: English SDH
Disc Size: 44.4 GB
Codecs: MPEG-4 AVC
Region(s): A
MVD Entertainment Group provided me with a free copy of the Blu-ray I reviewed in this Blog Post.
The opinions I share are my own.
THE MOVIE — 1.75/5
---
Plot Synopsis: After a crash that kills her boyfriend, Catherine Tramell (SHARON STONE) has her car searched by the police, who find illegal drugs. Prosecutors handling her case send Tramell to see psychiatrist Michael Glass (DAVID MORRISSEY). Glass determines that Tramell, a novelist whose books deal with sensational murders, might just be a dangerous person herself. But his findings don't prevent him from embarking on a sexually charged relationship with the cunning cougar.
Review: It's a big mystery why Sharon Stone didn't have a big comeback…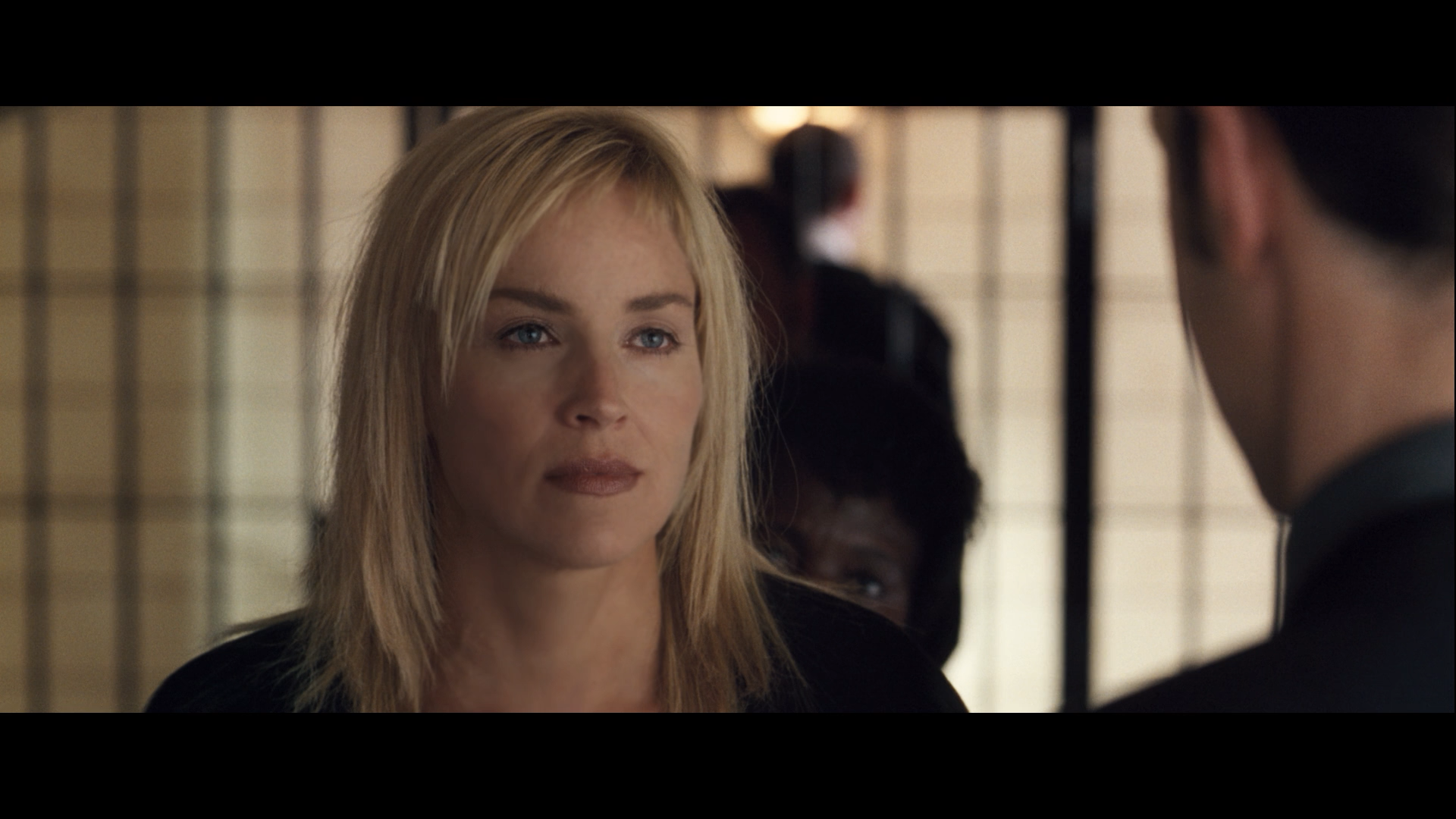 Basic Instinct 2 is a movie that was released 14 years after the original, a movie that in and of itself really wasn't all that good to begin with, just garnered notoriety for the leg spreading scene; the original also was amongst many of the "erotic thrillers" that came out of the 1990s (see Sliver, Jade and Color of Night). Fast forward nearly a decade and a half later for a sequel that nobody asked for, though Sharon Stone did manage to cash in to the tune of $13.6 million.
I actually had not seen Basic Instinct 2 since its DVD release back in 2006 and actually remembered quite a bit of the film, including the opening credit sequence where she puts a barely conscience guy's finger into her… ahem… who-ha. Certainly a way, not sure good or not, to capture one's attention. Unfortunately the remainder of the film is actually on the duller side and you're following one stupid main character, or due to the ambiguous ending, perhaps not so stupid.
Performances wise, Stone was okay though she did look pretty damn fine and did her best wading through some stilted dialogue, particularly as the film went on while David Morrissey had a few moments but lacked very much charisma; he couldn't hold a candle compared with Michael Douglas whose chemistry with Stone in the first film did propel it to being a good guilty pleasure. This one, not so much, one just feels guilty sitting through nearly two hours of this rubbish. On the plus side, I suppose this was at times more watchable compared with the Fifty Shades trilogy… So, win?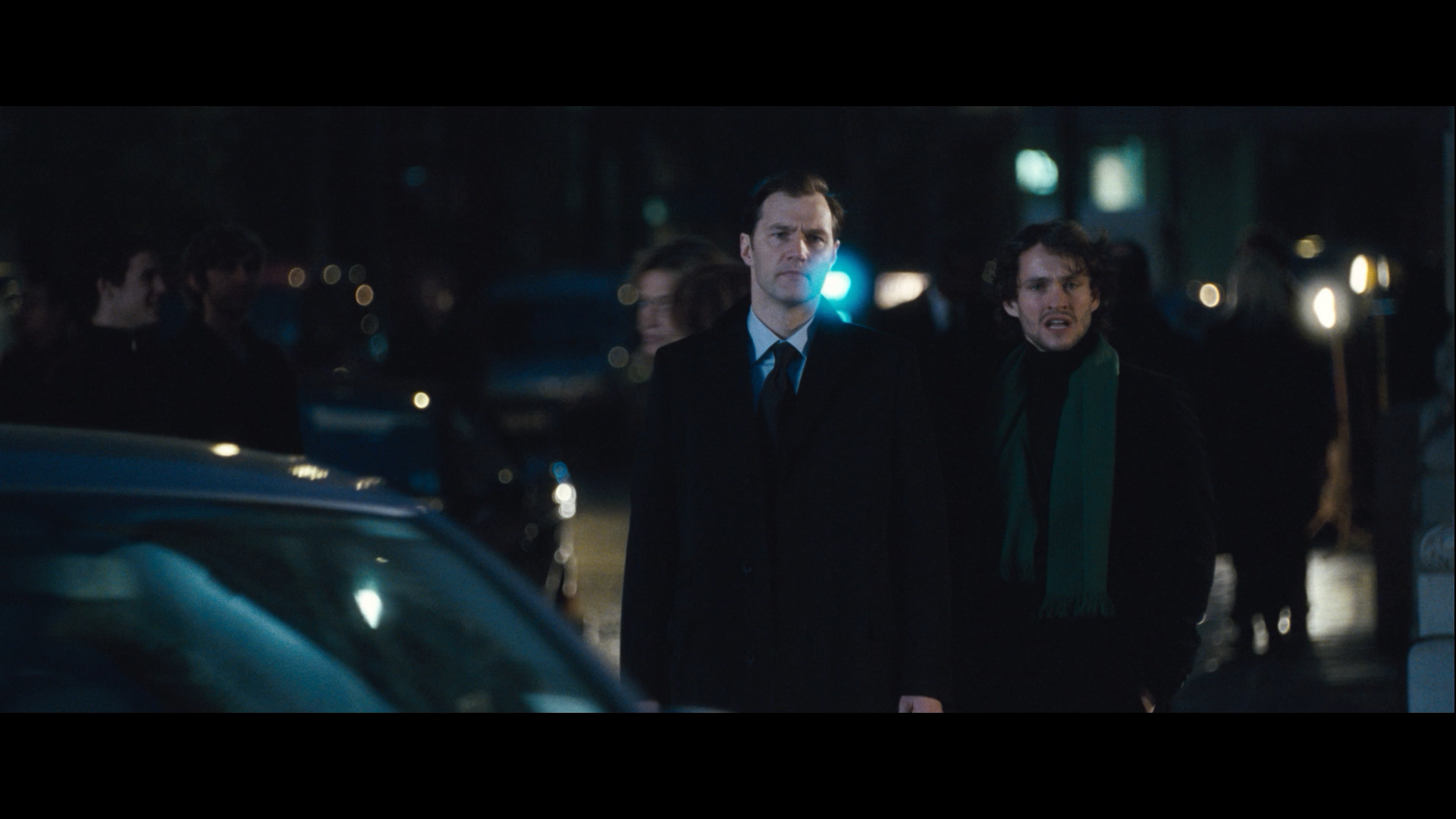 Basic Instinct 2 went under the direction of Michael Caton-Jones (The Jackal) who at least makes this movie look good, however the screenplay written by Leora Barish (Desperately Seeking Susan) and Henry Bean (Internal Affairs) was one of the film's downfall, along with just basically making a sequel nobody really wanted, outside of a couple producers I guess.
SPECIAL FEATURES – 2.5/5
---
Audio Commentary with Director Michael Caton-Jones on the Theatrical Verison.
Between the Sheets: A Look Inside Basic Instinct 2 (11:08) is a behind-the-scenes featurette with interviews by members of the cast (including Stone, Morrissey, Rampling) and crew (Caton-Jones, Producer Joel Michaels) discussing what drew them to this sequel.
Deleted Scenes (17:14) – There are 10 scenes, including an alternate ending, that were nixed. Included is an optional commentary with Canton-Jones.
Theatrical Trailer
VIDEO – 4.0/5
---
Since the back cover doesn't mention it, I assume this is probably the same 1080p transfer from the original 2007 Sony release. As such, the picture is decent with good detail and there's some decent array of colors in some scenes while others are darkly lit in keeping with the tone of the film. I didn't notice any major instances of aliasing, dust marks or other flaws.
AUDIO – 3.25/5
---
Both cuts come with a DTS-HD Master Audio 5.1 track and it's actually rather weak. While dialogue does come through with good clarity via the center channel, the rest seems a bit too low at times, such as the music from composer John Murphy along with the ambient noises from the fronts and rear speakers and the LFE did click on but was barely perceptible.
OVERALL – 2.0/5
---
Overall, Basic Instinct 2 might be bad but it's also hardly terrible either and I will give some credit to both Sharon Stone and David Morrissey for wading through some lurid dialogue and a mindless plot. At the very least, it is more watchable than something like the Fifty Shades trilogy, so take that for what you will. The Blu-ray release has good video, adequate if not average audio and some decent selection of bonus features.
Check out some more 1080p screen caps by going to page 2. Please note, these do contain spoilers.