Given the renewed interest in the shark attack subgenre of horror, it's easy to see why the studio would make a sequel to Deep Blue Sea, a movie that often gets forgotten. As it is, the sequel is just plain bad with a plot that mirrors the original with some tweaks.
Deep Blue Sea 2
(2018)

---
Genre(s): Suspense/Thriller, Horror
WBHE | R – 94 min. – $24.98 | April 17, 2018
Date Published: 04/28/2018 | Author: The Movieman
MOVIE INFO:
Directed by: Darin Scott
Writer(s): Duncan Kennedy and Donna Powers & Wayne Powers (characters), Hans Rodionoff (story), Hans Rodionoff and Erik Patterson & Jessica Scott (teleplay)
Cast: Danielle Savre, Rob Mayes, Michael Beach, Nathan Lynn, Kim Syster, Jeremy Jess Boado, Adrian Collins
DISC INFO:
Features: Featurettes, Deleted Scenes, Gag Reel
Digital Copy: Yes
Formats Included: Blu-ray, DVD
Number of Discs: 2
Audio: English (DTS-HD MA 5.1), French (Dolby Digital 5.1), Spanish (Dolby Digital 5.1)
Video: 1080p/Widescreen 1.78
Subtitles: English SDH, French, Spanish
Disc Size: NA
Codecs: MPEG-4 AVC
Region(s): A, B, C
THE MOVIE — 1.25/5
---
Plot Synopsis: Nineteen years ago, the Aquatica Project used genetically altered sharks in hopes of developing a cutting-edge cure for Alzheimer's disease. They came close to achieving their goal, but an unforeseen tragedy derailed the experiment. Now, pharmaceutical billionaire Carl Durant (MICHAEL BEACH) is determined to revive the research of the undersea laboratory by experimenting on sharks, making them smarter and using the results to make humans smarter and resist the eventual uprising of A.I.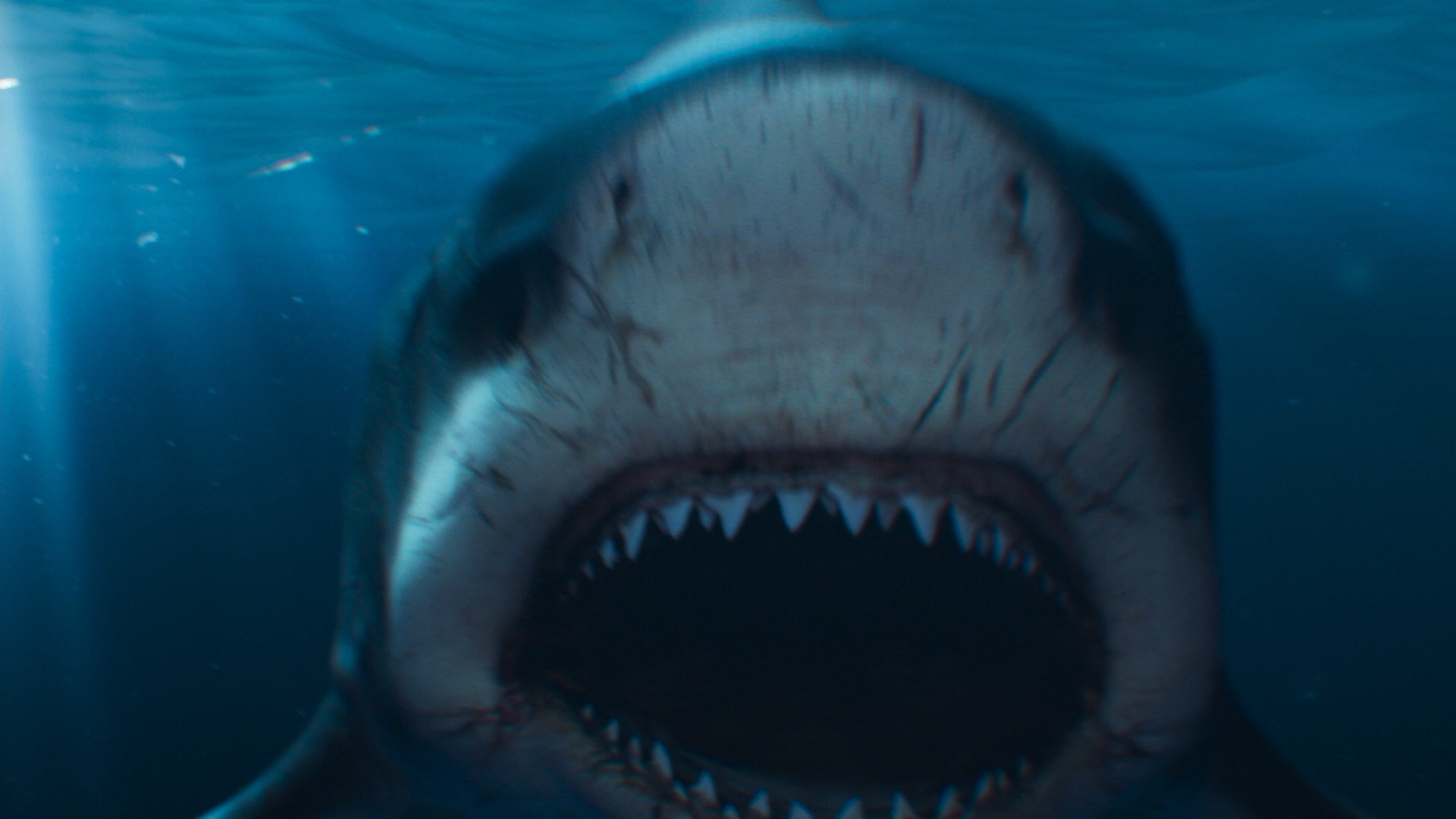 Review: Deep Blue Sea 2 I guess is the long-awaited sequel to the 1999 moderate box office hit and while I wasn't exactly in love with it when I last watch the film, it did at least have some entertainment value. This sequel, however, is basically a remake with some small tweaks, which goes to explain why the original writer received character credits despite none of the original character making an appearance.
With former Navy SEAL Trent Slater (ROB MAYES) and scientists Daniel and Leslie Kim (JEREMY JESS BOADO, KIM SYSTER) already on board, Durant hopes to enlist shark conservationist Misty Calhoun (DANIELLE SAVRE) onto the team. But Calhoun is shocked to learn that the company is using unpredictable and highly aggressive bull sharks, the most lethal predators in the sea, as its test subjects. Before long, the drug-enhanced sharks, led by den mother Bella, are growing smarter, quicker and much, much deadlier.
And the characters are probably just one aspect why I really didn't like the movie. Even the ones who received a fair amount of screen time were merely cardboard cutouts but beyond that, the other reason is, in many respects it's a rehash of the original Deep Blue Sea which, from my limited memory as it has been years since I last saw it, had its moments but didn't really impress, although in fairness, I actually want to revisit the film… In any case, this sequel goes down similar plot points, just sans the charisma or talent the original had.
Now, there were a couple of things I guess I did like. Danielle Savre wasn't bad in the lead role and helps, superficial I know, that she does play a cute bad ass at times and the visual effects were respectable enough and at least weren't at the depths (so to speak) of a SyFy movie. That's just about it, frankly.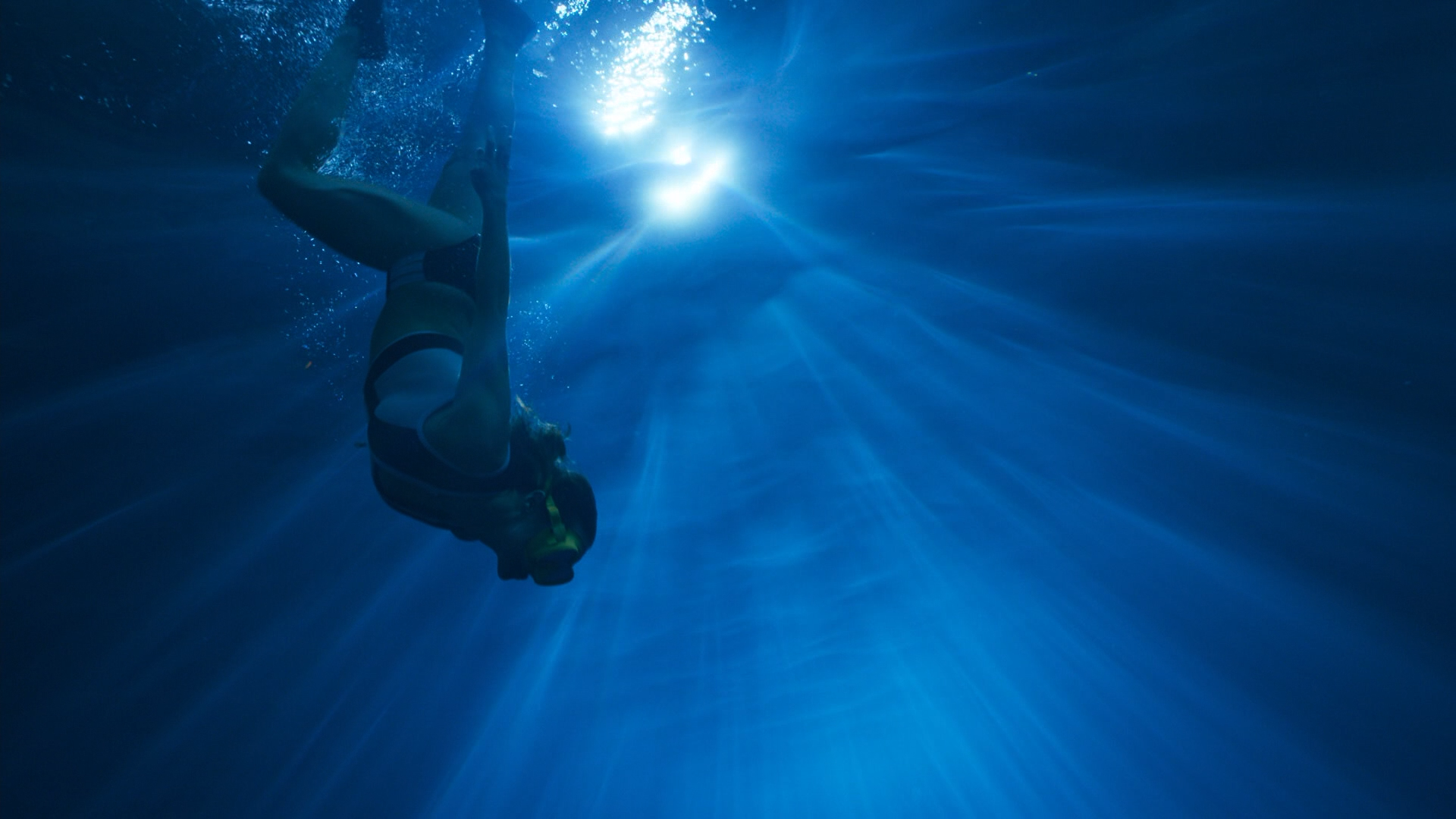 Deep Blue Sea 2 was directed by Darin Scott who also helmed a 2014 movie entitled Something Wicked, a film I only know of because it was actually filmed in my home state of Oregon, otherwise it's a half-baked thriller known more widely due it being Brittany Murphy's final film released. With this one, there's really no good reason to this to exist and I suspect only got made thanks to the uprise in popularity of shark films like The Shallows, 47 Meters Down and the upcoming big budget adventure, The Meg.
Jump this shark.
SPECIAL FEATURES – 2.5/5
---
This release comes with a matted slip cover and inside is a redemption code for the Digital HD copy.
Returning to the Deep: Making Deep Blue Sea 2 (12:22; HD) is a behind-the-scenes featurette with comments from the cast and crew discussing the plot.
Deep Blue Sea 2: Death by Shark (6:32; HD) takes a look at the death scenes at the mouths of sharks.
Rounding things out, we get a Gag Reel (3:08; HD) and four Deleted Scenes (4:40; HD).
Previews – Suicide Squad: Hell to Pay, Batman Ninja, Tomb Raider
VIDEO – 3.75/5
---
Warner Bros. Home Entertainment releases Deep Blue Sea 2 into high-definition presented with a 1.78 widescreen aspect ratio and a 1080p transfer. The picture itself was decent with okay detail while colors are actually fairly bright with some shots having a good pop to them. It's nothing outstanding but still above average.
AUDIO – 4.25/5
---
The disc includes your standard yet strong DTS-HD Master Audio 5.1 track outputting clear dialogue levels mainly from the center channel but when the action picks up, the LFE channel does kick in to add a bit of extra depth. For a direct-to-video affair, the audio did better than expected.
OVERALL – 2.0/5
---
Overall, given the renewed interest in the shark attack subgenre of horror, it's easy to see why the studio would make a sequel to Deep Blue Sea, a movie that often gets forgotten. As it is, the sequel is just plain bad with a plot that mirrors the original with some tweaks. The Blu-ray offers good video/audio transfers and at least did get some features versus some barebones release.
Check out some more 1080p screen caps by going to page 2. Please note, these do contain spoilers.