xXx: Return of Xander Cage, like the first movie, is technically not good but with that had over this entry was a sense it was competently made and was for sure this was a good 8-10 years too late. Having said that, they seem to be set up for a truly fun fourth movie.
xXx: Return of Xander Cage
(2017)

---
Genre(s): Action
Paramount | PG13 – 106 min. – $49.99 | May 16, 2017
Date Published: 05/07/2017 | Author: The Movieman
MOVIE INFO:
Directed by: D.J. Caruso
Writer(s): Rich Wilkes (characters); F. Scott Frazier (screenplay)
Cast: Vin Diesel, Donnie Yen, Deepika Padukone, Kris Wu, Ruby Rose, Tony Jaa, Nina Dobrev, Rory McCann, Toni Collette, Samuel L. Jackson, Ice Cube
DISC INFO:
Features: Featurettes, Gag Reel
Digital Copy: Yes
Formats Included: 4K, Blu-ray
Number of Discs: 2
Audio: English (Dolby Atmos), French (Dolby Digital 5.1), Spanish (Dolby Digital 5.1), Portuguese (Dolby Digital 5.1)
Video (4K): 2160p/Widescreen 2.40
Video (BD): 1080p/Widescreen 2.40
Subtitles (4K/BD): English SDH, English French, Portuguese, Spanish
Disc Size: NA
Codecs: HEVC / H.265 (4K), MPEG-4 AVC (BD)
Region(s): A, B, C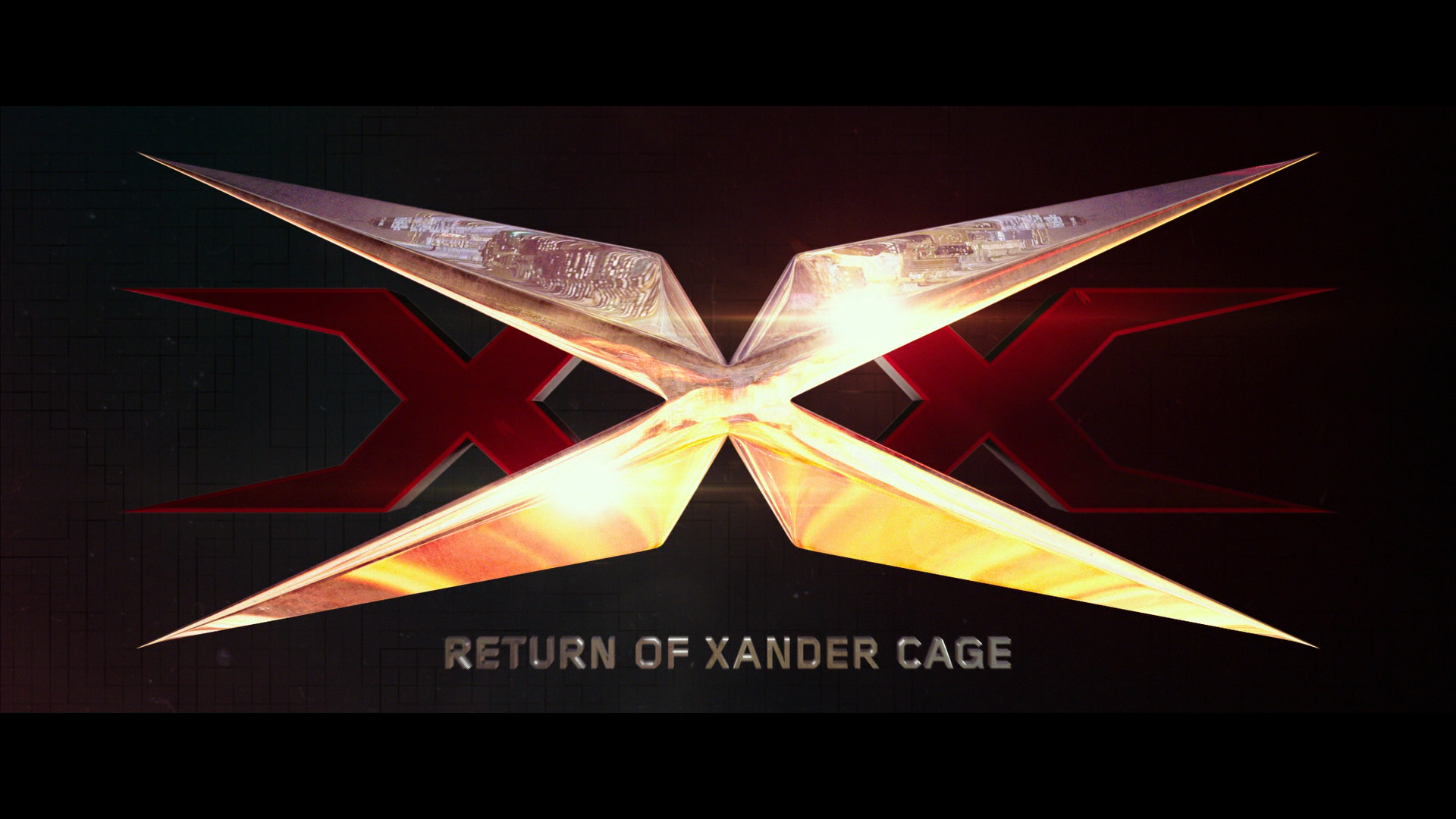 THE MOVIE — 2.75/5
---
The first xXx film was over-the-top but entertaining even if it hasn't aged all that well and screams early 2000s with its style. The sequel, xXx: State of the Union was just plain awful in my one and only viewing. Now 15 after the first we get xXx: Return of Xander Cage which thankfully ignores the dumb (and insulting) short film, The Final Chapter: The Death of Xander Cage, and while it does seem too late to revive the franchise, no doubt Diesel's rise in star power with the Fast and Furious line has breathed new life. However, the end result is a movie that has its moments of insanity and mindlessness.
Note: This review contains spoilers concerning the plot so reader's beware!
xXx: Return of Xander Cage opens with Gibbons (SAMUEL L. JACKSON) recruiting the newest member (NEYMAR JR.) in his xXx program when a satellite falls into an adjacent building killing him and said recruit. I think we've been through Gibbons getting "killed" in State of the Union… The satellite was downed via an all encompassing device called God's Eye err I mean Pandora's Box. The device eventually got into the hands of the CIA but quickly stolen by a group of niftily-skilled thieves — Xiang (DONNIE YENG), Serena (DEEPIKA PADUKONE), Talon (TONY JAA) and Hawk (MICHAEL BISPING) — who complete unbelievable stunts and manage to steal Pandora's Box; Xiang wants to sell it while Serena wants to destroy it, conflict doesn't ensue.
CIA Agent Jane Marke (TONI COLLETTE) knows there's only one person who can face up against this squad: Xander Cage (VIN DIESEL) who over the course of 15 years has traveled around the world helping the helpless get reception to watch soccer matches. And other good deeds, but he risks life and limb to get one small town television reception. In any case, somehow Marke manages to track him down and uses a similar scenario as the first film which he immediately sniffs out.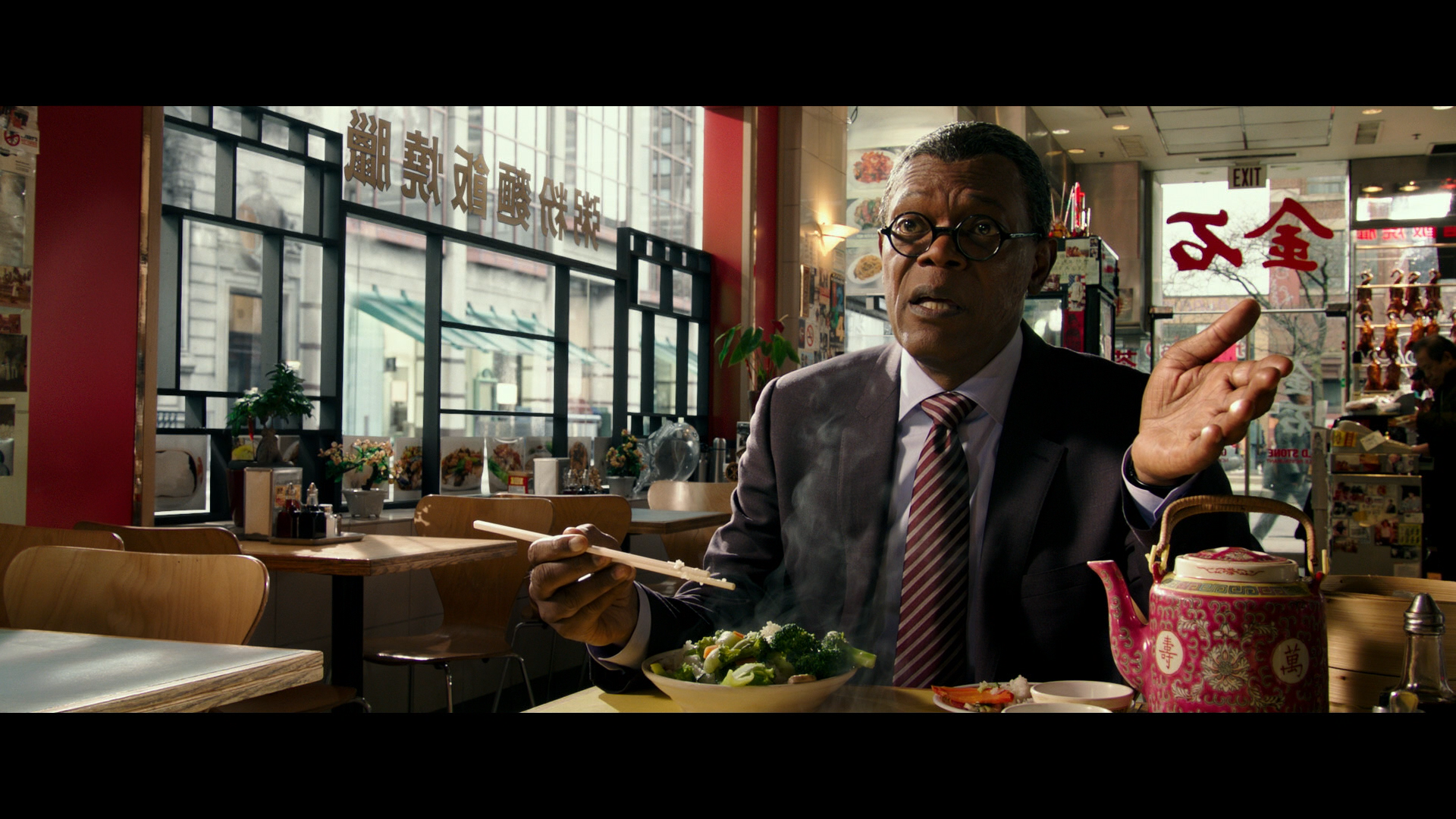 Marke catches Xander up on what's going on and after brief resistance accepts the mission, though he dismisses the team she saddles him with and instead wants his own crew: DJ extraordinaire Nicks (KRIS WU), sniper Adele (RUBY ROSE) and Captain Boomerang wannabe Tennyson Torch (RORY MCCANN), and aiding them with the latest tech is Becky Clearidge (NINA DOBREV).
Now Cage and his crew go up against Xiang and his all the while someone is playing them all holding the real Pandora's Box (the one stolen had minimal capabilities) and holds the world hostage, etc. and we learn Xiang and company have their own connection to the xXx program.
As I mentioned before, I actually enjoyed xXx not only back in 2002 but even a few months ago when I revisited the film with the 15th anniversary edition, although admittedly some of the effects doesn't hold up and it did have that distinct early 2000s appearance and soundtrack. With regards to xXx: Return of Xander Cage, it felt like at times like a generic action film plus sloppy editing and in those spots, it was hard to get full invested. But even though this one has some laughably bad visual effects (the motorbikes riding an ocean wave was particularly terrible), there were some enjoyable moments particularly when the two teams join forces and some fight scenes had decent enough choreography.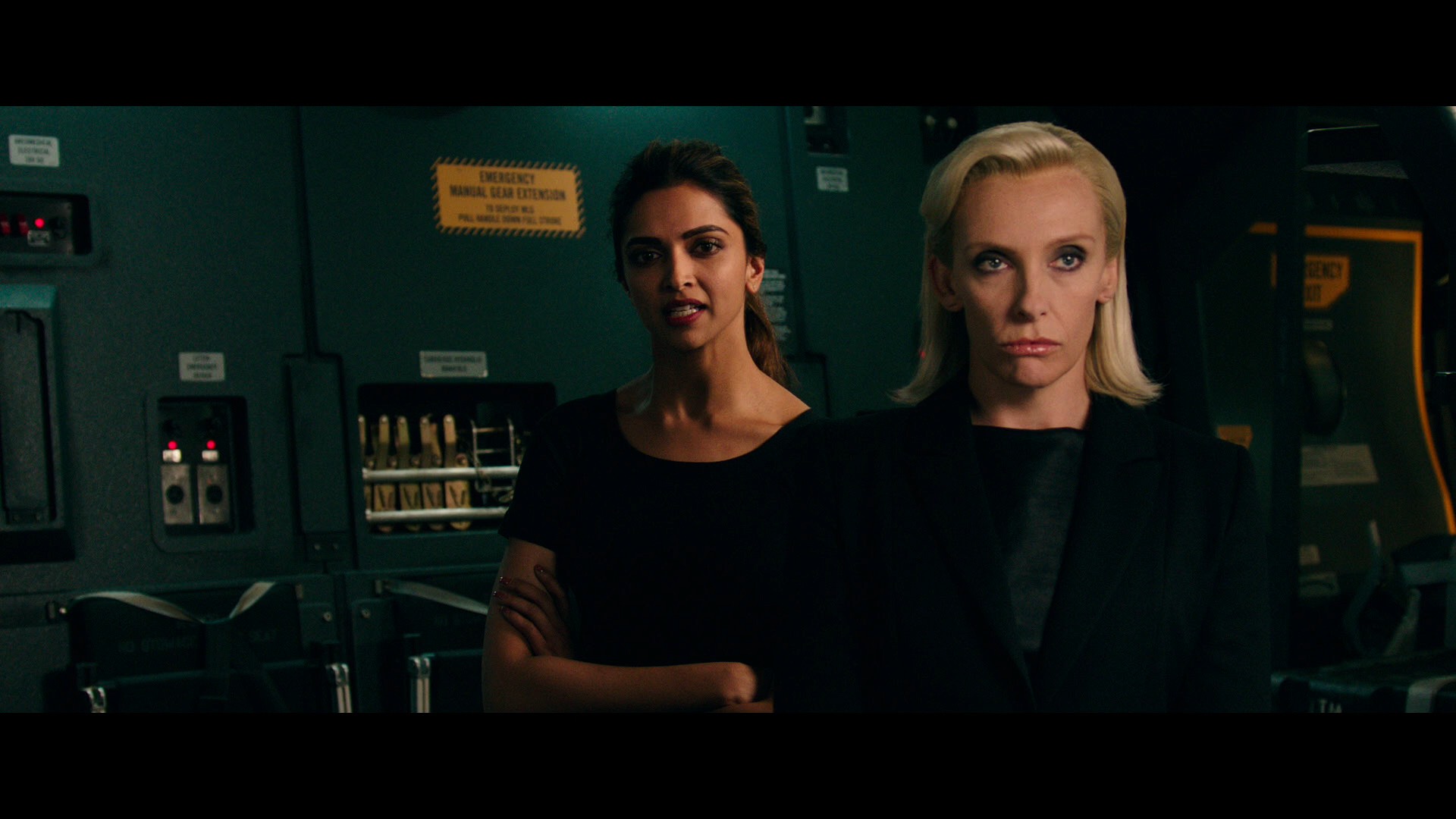 The cast probably was the saving grace. Vin Diesel might not have great range with the only difference between his Cage and Toretto is what tats he sports, but it's undeniable he has charm and screen presence. Chinese superstar Donnie Yen (in posters over there, he was prominently displayed over Diesel) doesn't have a whole lot to work with yet he made for both a formidable opponent turned ally; Deepika Padukone is beautifully hot as the female love interest this go around for Cage and, like Yen, is well known in India; Ruby Rose marks her 3rd appearance in a two month span (Resident Evil: The Final Chapter, John Wick: Chapter Two) and she plays the give-no-f**k gal she usually plays; and the rest more or less fill out cardboard thin characters. Last is Toni Collette as a hidden villain (a term I just now found out about). There's not all that memorable about her other than she seems like a vastly lesser version of Charlize Theron's Cypher character from Fate of the Furious.
The latest director in the series is D.J. Caruso who early one had a nice career going following the modern twist on Rear Window with Disturbia but since his movies have includes The Disappointments Room (apt title), Eagle Eye (decent enough thriller) and the ho-hum teen sci-fi flick I Am Number Four. With xXx3, it's a plug-and-play kind of thing going on and unlike the Furious movies, gets about half the budget so is limited with the vfx and masking Diesel's stuntman.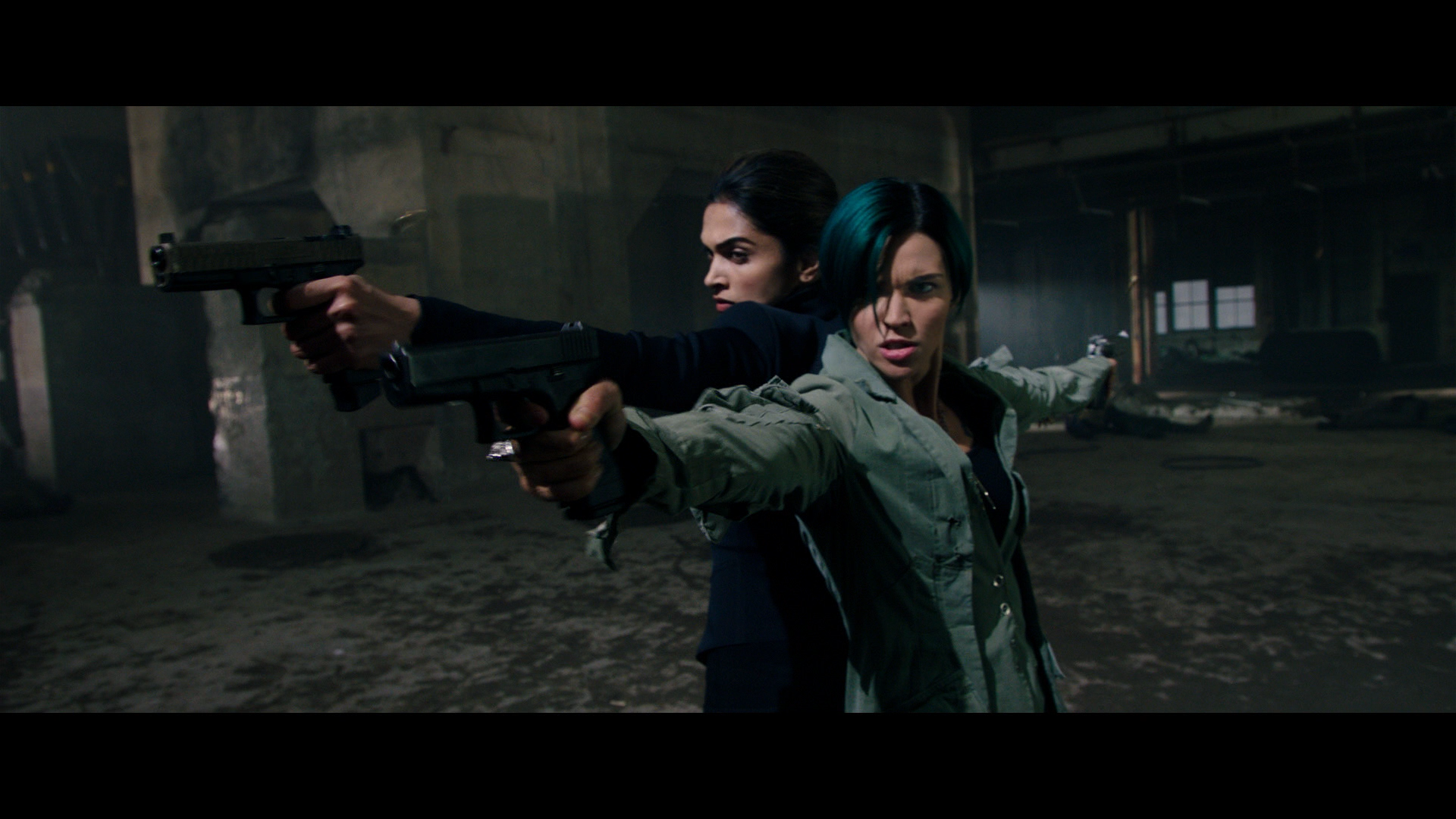 There's no doubt xXx: Return of Xander Cage is a messy and vastly inconsistent action-er but for its faults (and plenty to go around), I'd be lying if I didn't say it had some entertainment value. That said, like Sin City: A Dame to Kill For before it, this is a film 10 years too late but with a massive haul overseas ($301 million), might get another sequel and with this ensemble, could lead to a fun film.
SPECIAL FEATURES – 3.0/5
---
This release comes with a matted, title-embossed, slip cover. Inside is a redemption code for the Digital HD copy.
Featurettes (TRT 59:58):
Third Time's the Charm: Xander Returns (8:13; HD) looks at the return of Vin Diesel to the role after 15 years.
Rebels, Tyrants & Ghosts: The Cast (20:18; HD) breaks down the new breed of xXx, as well as antagonists, featured in the film.
Opening Pandora's Box: On Location (16:10; HD) provides some behind-the-scenes footage on location in a variety of places.
I Live for This Sh*t!: Stunts (15:17; HD) is on the stunt work done on the project.
Last up is a Gag Reel (2:12; HD).
4K VIDEO – 5.0/5, BD VIDEO – 5.0/5

---
xXx: Return of Xander Cage comes to the 4K format presented in its original 2.40 widescreen aspect ratio and given a 2160p ultra-high definition transfer (HEVC / H.265). No real surprise, but this does look amazing with incredibly sharp detail throughout and brilliantly bright colors which have a nice pop to them. The movie might not be very good, but this presentation is fantastic. The Blu-ray though is nothing to sneeze at either with is 1080p high-def transfer (MPEG-4 AVC codec) which in itself is sharp and well defined.
AUDIO – 4.75/5
---
Both formats get the Dolby Atmos treatment and if there's any movie you want with this audio codec, it's the mindless, dumb action movie. Not only do the action sequences make full use of every channel, but giving it that extra robustness is the soundtrack and score which thumps with the LFE channel kicking on and shaking the floor. The only downside I found, and this is likely due to the on-site production than the transfer, but some dialogue is muffled; again, no fault on this track, just bad sound design…
OVERALL – 3.0/5
---
Overall, xXx: Return of Xander Cage, like the first movie, is technically not good but with that had over this entry was a sense it was competently made and was for sure this was a good 8-10 years too late. Having said that, they seem to be set up for a truly fun fourth movie which is almost a certainty given it made a butt load overseas (i.e. China). This 4K UHD/Blu-ray release from Paramount offers excellent video and audio transfers but the bonus features were on the disappointing side.
Check out some more screen caps by going to page 2. Please note, these do contain spoilers.