Split is a well done, highly suspense-filled psychological thriller from M. Night Shyamalan who seems to have returned to form; though not without the incredible performance(s) from James McAvoy who I really hope is remembered come awards season.
Split
(2017)

---
Genre(s): Suspense/Thriller
Universal Pictures | PG13 – 117 min. – $34.98 | April 18, 2017
Date Published: 03/18/2017 | Author: The Movieman
MOVIE INFO:
Directed by: M. Night Shyamalan
Writer(s): M. Night Shyamalan (written by)
Cast: James McAvoy, Anya Taylor-Joy, Betty Buckley, Haley Lu Richardson, Jessica Sula
DISC INFO:
Features: Featurettes, Deleted Scenes
Digital Copy: Yes
Formats Included: Blu-ray, DVD
Number of Discs: 2
Audio: English (DTS-HD MA 5.1), French (DTS 5.1), Spanish (DTS 5.1)
Video: 1080p/Widescreen 2.40
Subtitles: English SDH, French, Spanish
Disc Size: 42.5 GB
Codec: MPEG-4 AVC
Region(s): A, B, C
THE MOVIE — 3.75/5
---
Plot Synopsis: Though Kevin (JAMES MCAVOY) has revealed 23 personalities to his psychiatrist (BETTY BUCKLEY), there remains one still submerged who is set to materialize and dominate all the others. Compelled to abduct three teenage girls — Casey (ANYA TAYLOR-JOY), Claire (HALEY LU RICHARDSON) and Marcia (JESSICA SULA) —, Kevin reaches a war for survival among all of those contained within him – as well as everyone around him – as the walls between his compartments shatter apart.
Note: This review contains some spoilers.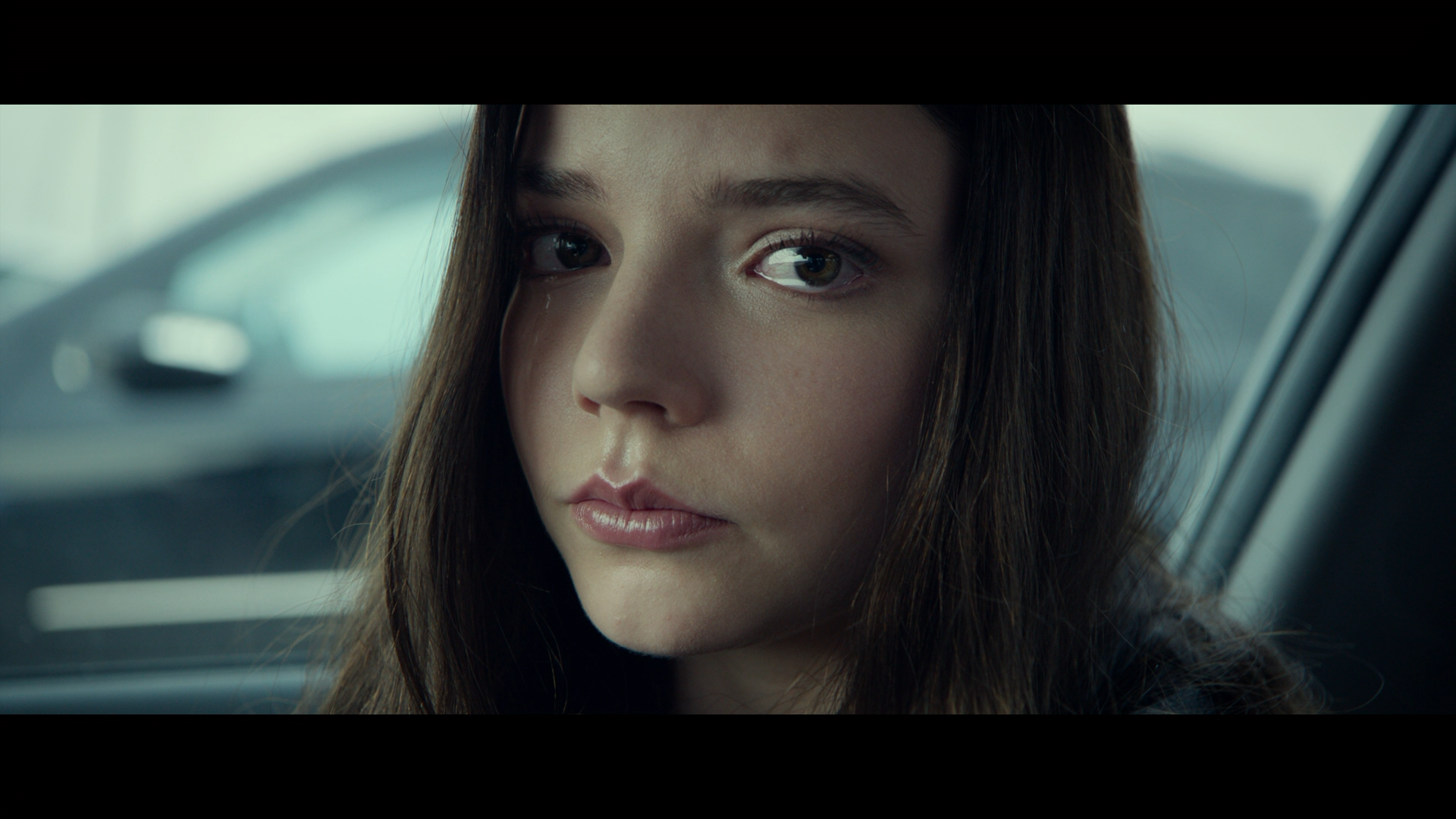 Quick Hit Review: After a slew of, let's just say missteps, it would seem M. Night Shyamalan has found his mojo again, first with 2015's The Visit (a movie I personally didn't care for but many did) and now perhaps the second surprise hit of 2017 (following Get Out), with Split. But this is a movie that succeeds more for the performances rather than plot, which in itself was filled with suspense and some of the usual Shyamalanisms like slow panning and, of course, a cameo appearance.
However, as good as the movie is, I can't imagine it wouldn't have been successful if not for James McAvoy who brings to life several characters, some of which change right on screen, and it wouldn't surprise me if he had something in his mind for the 15+ others. I'd even go so far as to say, I truly hope when awards season approaches, McAvoy is remembered and gets at least a nomination.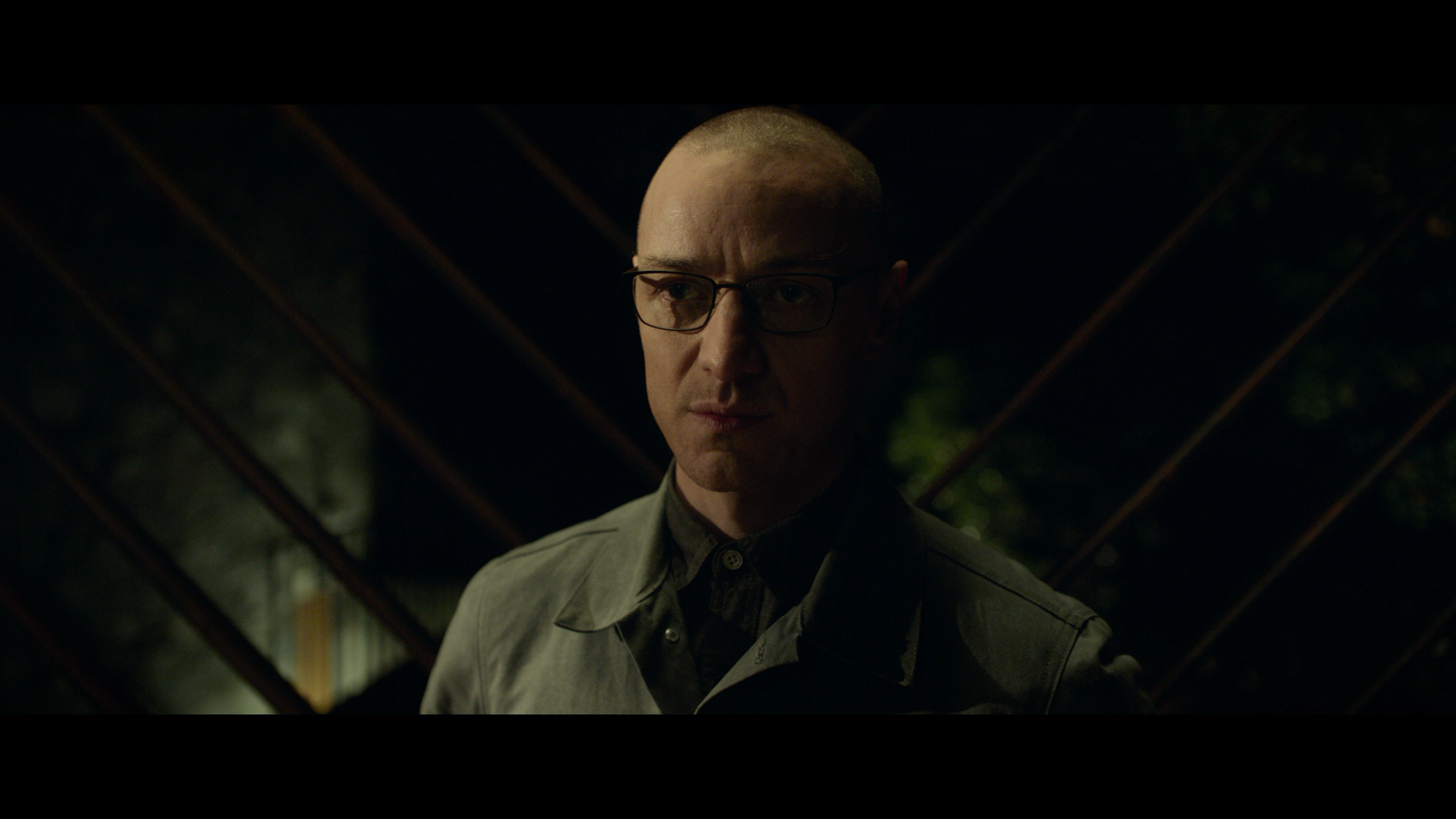 With McAvoy, it would be easy to overlook the young actresses. While Haley Lu Richardson and Jessica Sula were certainly good, and Richardson in particular has impressed following a supporting role in The Edge of Seventeen, the highlight is Anya Taylor-Joy who impressed audiences with last year's highly praised The Witch. And not to be outdone, Betty Buckley, as Kevin's psychiatrist has some nice scenes, especially opposite McAvoy, as the character attempts to piece together what is going on following receiving panicked e-mails from one of Kevin's personalities.
In the end, Split isn't some transformative thriller or anything but it does seem a return to basics for writer/director M. Night Shyamalan going low budget ($9M for this) and a focus on characters more so than style which he no doubt fell in love with even back to Signs which, at one time I loved, but have since soured on. I'm cautiously optimistic to see what (or how) he does next as Split does set up his follow-up.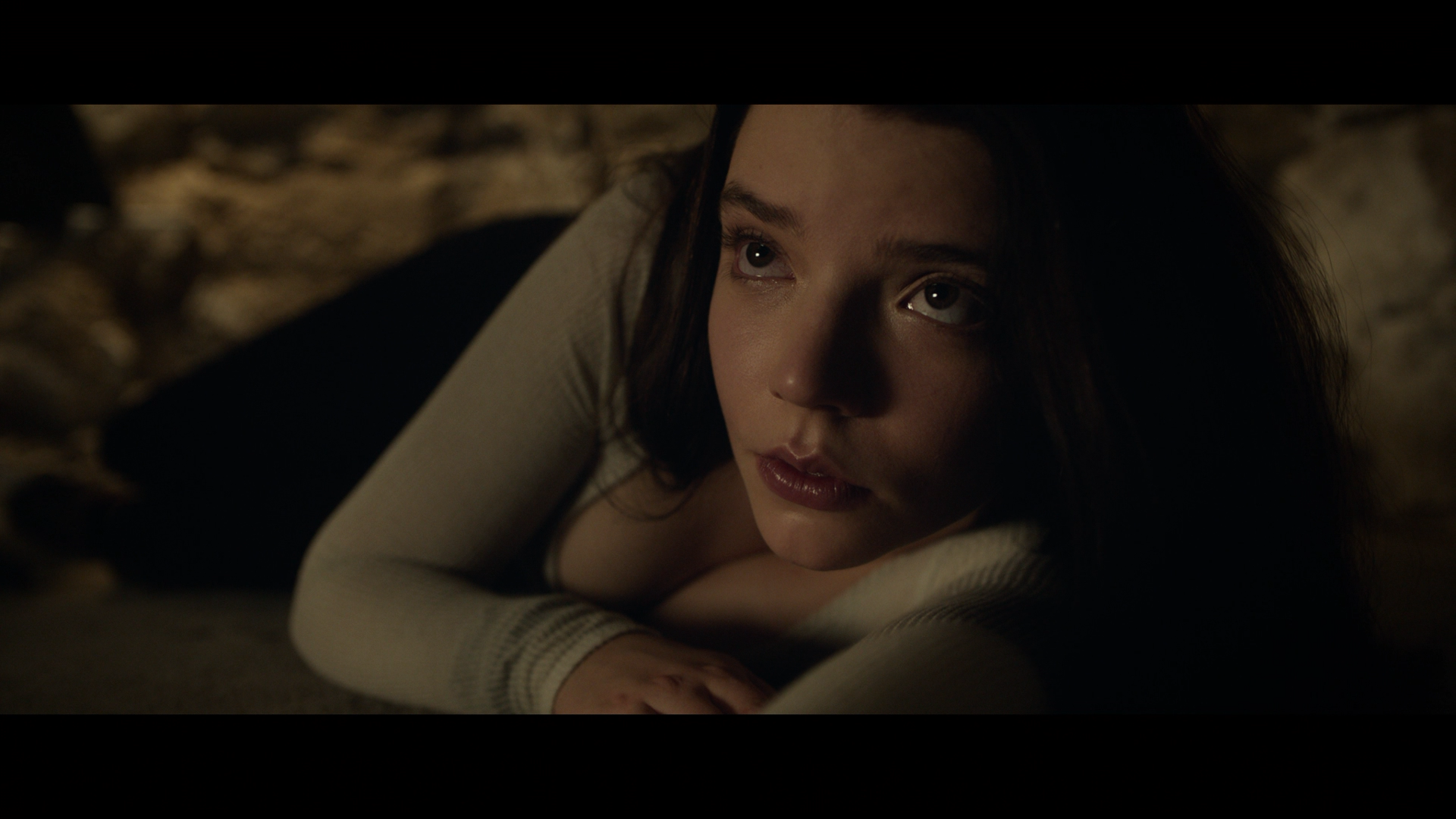 SPECIAL FEATURES – 3.0/5
---
This release comes with a title-embossed slip cover. Inside contains the standard DVD Copy and Digital HD copy redemption code.
Alternate Ending (0:32; HD) – This is short (and only two lines) and doesn't affect the outcome of the movie at all. Comes with an optional introduction with Shyamalan explaining why it was not used.
Deleted Scenes (14:37; HD) – There are nine scenes that, as Shyamalan explain in the optional intros, were cut. There are a series for a character played by Sterling Brown (who I think is still credited but never appears).
The Making of Split (9:50; HD) is a basic, and short, behind-the-scenes featurette that includes interviews with the cast and Shyamalan as they discuss the plot and characters.
The Many Faces of James McAvoy (5:38; HD) delves into the various personalities he portrays.
The Filmmaker's Eye: M. Night Shyamalan (3:40; HD) finds the writer/director discusses his process.
VIDEO – 4.5/5
---
Universal releases Split onto Blu-ray and is presented in its original 1.85 widescreen aspect ratio and a 1080p high-definition transfer. The picture looks decent even for a darkly toned story where colors were still relatively bright, dark levels seemed nicely stark not betraying any artifacts or aliasing, skin tones appeared natural and detail was well defined and sharp.
AUDIO – 4.5/5
---
The disc, surprisingly enough, only comes with a 5.1 DTS-HD Master Audio track and I suppose for a movie that is probably 98% dialogue or score driven, with only minor thriller elements, it does sound pretty good where dialogue was crisp and clean throughout while the score comes through the rear channels well enough including that recognizable piece toward the end of the film.
OVERALL – 3.75/5
---
Overall, Split is a well done, highly suspense-filled psychological thriller from M. Night Shyamalan who seems to have returned to form; though not without the incredible performance(s) from James McAvoy who I really hope is remembered come awards season. This Blu-ray released by Universal offers great video/audio transfers and an okay selection of bonus materials highlighted by deleted scenes rather than featurettes.
Check out some more screen caps by going to page 2. Please note, these do contain spoilers.