The Girl on the Train has to be one of the more disappointing movies of the year as I am a fan of mystery-crime films however the acting isn't bad led by Emily Blunt with honorable mentions to both Hayley Bennett and Rebecca Ferguson, but even with a so-so script, it might be worth a rental.
The Girl on the Train
(2016)

Genre(s): Mystery, Crime, Drama
Universal | R – 112 min. – $34.90 | January 17, 2017
Date Published: 01/08/2017 | Author: The Movieman
MOVIE INFO:
Directed by: Tate Taylor
Writer(s): Paula Hawkins (novel); Erin Cressida Wilson (screenplay)
Cast: Emily Blunt, Rebecca Ferguson, Haley Bennett, Justin Theroux, Luke Evans, Allison Janney, Edgar Ramirez, Lisa Kudrow
DISC INFO:
Features: Commentary, Featurettes, Deleted/Extended Scenes
Digital Copy: Yes
Formats Included: 4K UHD, Blu-ray
Number of Discs: 2
Audio: English (DTS:X/DTS-HD MA 7.1), French (DTS 5.1), Spanish (DTS 5.1), Portuguese (DTS 5.1) **UHD Only**
Video (UHD): 2160p/Widescreen 1.85
Video (BD): 1080p/Widescreen 1.85
Subtitles: English SDH, French, Spanish
Disc Size: NA
Codec: HEVC/H.265 (UHD), MPEG-4 AVC (BD)
Region(s): A, B, C
THE MOVIE — 2.75/5
---
Note: This review contains MAJOR PLOT SPOILERS, so readers beware!
There weren't many movies I had high anticipation for in 2016 and as someone who will watch just about anything Investigation Discovery airs, not to mention reading the occasional fiction novel, I was looking forward to The Girl on the Train, though outside of a few chapters on the audio book, my familiarity was somewhat limited. Clearly, this was quickly put into production after the financial (and critical) success of Gone Girl ($369 million worldwide) and while it had a lot going for it, The Girl on the Train just didn't work.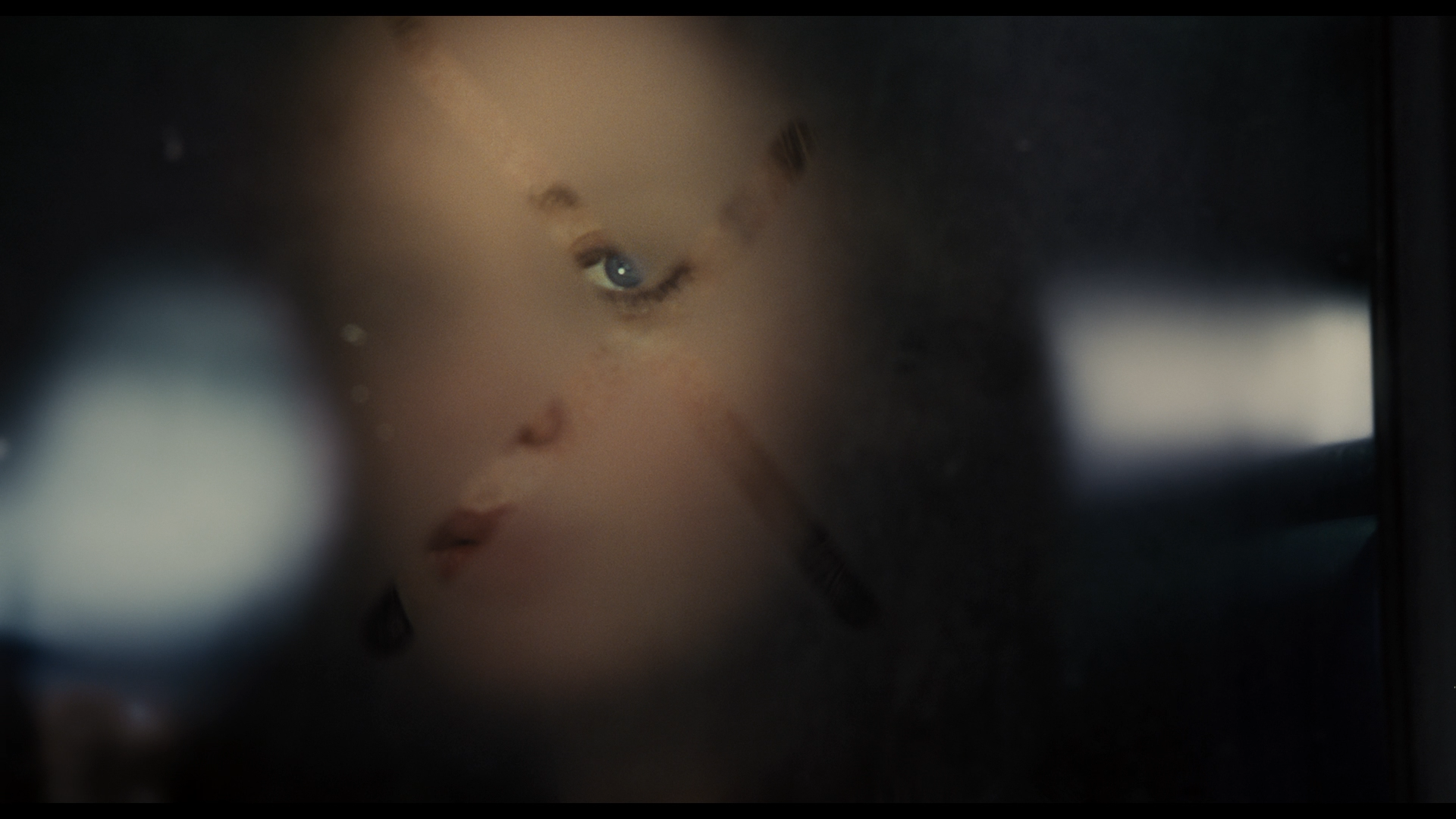 The story centers around a woman named Rachel (EMILY BLUNT), an alcoholic who, despite losing her job a year earlier, spends her days riding the train back and forth, along the way passing by both her old home now occupied by ex-husband Tom (JUSTIN THEROUX) and his new wife, Anna (REBECCA FERGUSON) and their newborn baby. Should be noted, Tom and Anna had an affair while he and Rachel were married. However, Rachel is still obsessed with Tom and sometimes in her drunken stupor will go to their house, and in one instance broke in (though as she excuses, the door was open) and took their baby outside, for some creepy reason.
Meanwhile, amongst this ensemble, is Megan (HALEY BENNETT) who once worked as a nanny for Tom and Anna before abruptly quitting. She's married to Scott (LUKE EVANS) and lives a few doors down from Tom and Anna. One day, however, Megan goes missing during a time Rachel, drunk and attempting to confront who she thought was Anna, blacks out. It doesn't take long for the police to make contact and Rachel's actions aren't one of innocence.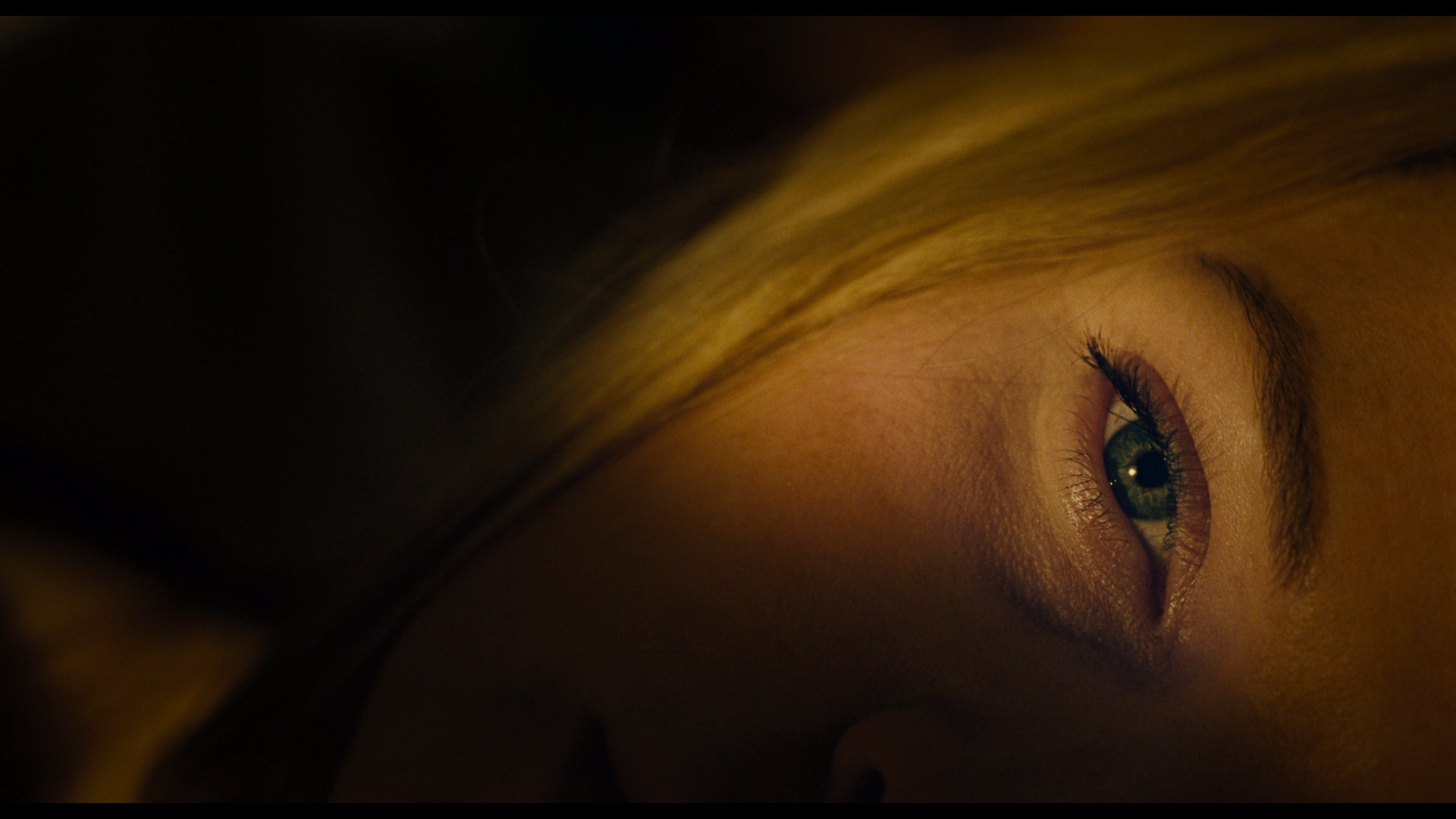 As it unfolds in the movie, moving back and forth in time, we get more glimpses into the lives of all involved from why Rachel and Tom ultimately divorced as her behavior became erratic; Megan confiding in her therapist (EDGAR RAMIREZ) that Scott is controlling; and Tom and Anna's attempts to deal with Rachel in the post-divorce.
The issue with The Girl on the Train isn't with the performances with Emily Blunt doing a fine job not overplaying the cinematic cliché of an alcoholic, bringing some realism to the disease and as the other women in the story, Rebecca Ferguson and Haley Bennett were both perfectly fine. The fellas in the film were alright in limited roles although they tried hard to make Luke Evans look like the guilty party. As a side, it is nice to see the likes of Allison Janney and, to a lesser extent, Lisa Kudrow get roles, neither make a great impression although Janney has a couple decent scenes as the lead detective investigation Megan's disappearance, and then homicide.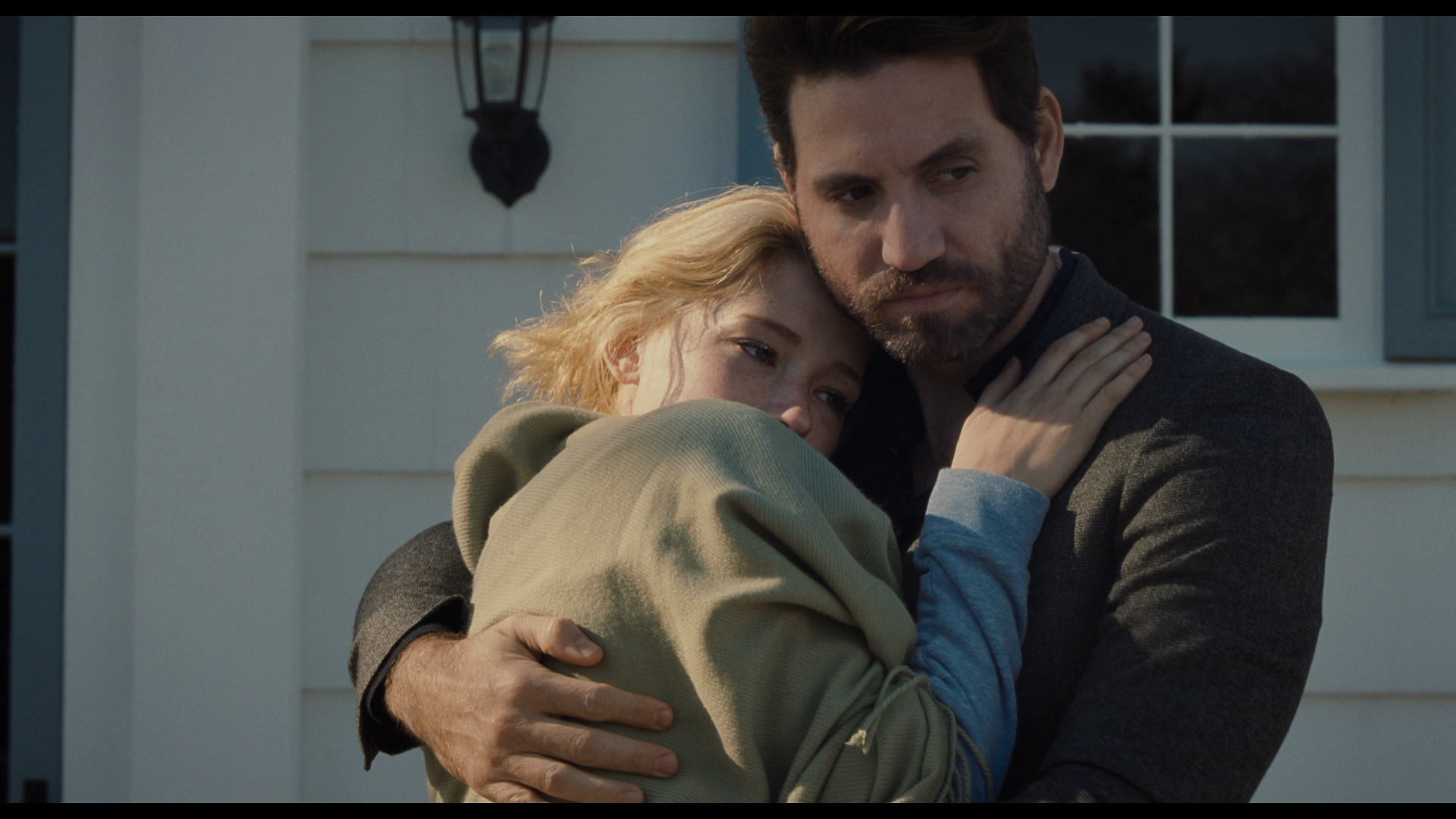 The problem is, despite a respectable cast, it was an emotionally hollow movie. I felt neither sympathy nor hatred for anybody and plot-wise, it felt more soap opera drama more than anything else. Compare this with Gone Girl, a movie I liked but felt fell apart in the second half before coming back home with a dark finale, sure it had all the styling's of a David Fincher flick, but it had a truly compelling story whereas with Train, I felt a disconnection and more was going through the motions instead of being pulled in.
One other possibility of why it didn't work on the same level is with the script. Erin Cressida Wilson adapted from Paula Hawkins's best-selling novel and while it is respectable that Wilson attempted to keep some of the themes, and as with any adaptations certain parts need to be cut or reduced, it seems she wanted it both ways with Hawkins's writing style, especially the narration, and with traditional scriptwriting and structure (generally speaking, as the movie does move back and forth in time). It never quite meshes and the narration doesn't sound right.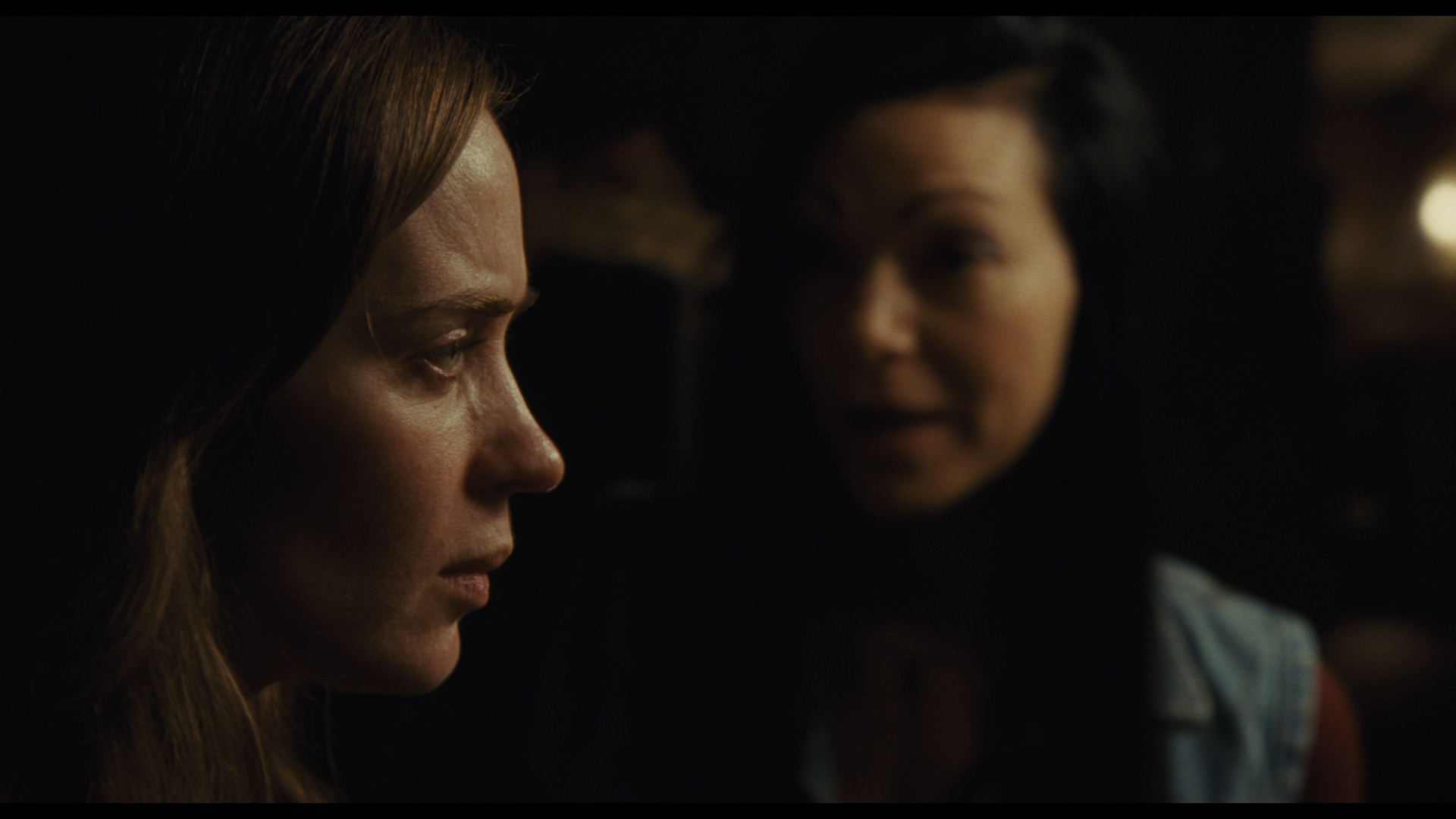 The Girl on the Train was helmed by Tate Taylor (Get on Up, The Help) and it seems he took many of the same cues as Sam Taylor-Johnson on 50 Shades of Grey where every shot looked rich so at least visually this film looks great, it's just a shame the material didn't match. That said, and having only a minor understanding of the novel, fans might get more out of this, but for myself I was vastly disappointed as a fan of crime-dramas (fictional and non-fictional alike).
SPECIAL FEATURES – 2.75/5
---
This release comes with a title-embossed slip cover. Inside are a Blu-ray Copy and a redemption code for the Digital HD.
Audio Commentary – Director Tate Taylor offers insights into making the movie, providing some anecdotal stories on set or location and working with the cast. As solo tracks go, it's not bad, though there are lulls.
Deleted and Extended Scenes (17:38; HD) – There were 14 scenes either cut down or removed. These probably would classify as little character moments but doubtful if left in would've changed the movie all that much; likely removed for pacing issues.
The Women Behind The Girl (5:04; HD) are profiles of the three characters – Rachel, Anna and Megan – and adapting the novel to feature film.
On Board The Train (11:25; HD) is a making-of featurette providing behind-the-scenes footage and interviews with the cast (Blunt, Ferguson, Janney, Theroux, Evans, Ramirez) and crew (Taylor and others).
4K VIDEO – 4.75/5, BD VIDEO – 4.5/5
---
The Girl on the Train rides onto 4K Ultra-High Definition presented in the film's original theatrical 1.85 widescreen aspect ratio and given a 2160p UHD transfer (HEVC/H.265 codec). There's not a huge difference between the Blu-ray and this but I did notice it was a tad sharper and colors a bit brighter although the tone of this film doesn't lend to an amazing explosion of colors, though skin tones have a natural look, to begin with. Even so, this is a fine addition to the relatively new format.
The Girl on the Train makes a stop onto Blu-ray presented in its original theatrical 1.85 widescreen aspect ratio and given a 1080p high-definition transfer (MPEG-4 AVC codec). The picture isn't exactly popping with color but that's by design as Taylor and his DP seem to move more toward natural palette though skin tones still looked good and detail was sharp and well defined throughout.
AUDIO – 4.0/5
---
For some reason, this somewhat quiet drama, even with crime involved, gets the DTS: X treatment but it doesn't exactly benefit from the full experience as the vast bulk of the movie is dialogue driven, coming from the center channel, with the only depth coming via Danny Elfman's haunting score. The other speakers are mostly relegated for ambient noises like Rachel's train travels and some scenes particularly in the third act. Nothing special but could've equally been as good with the standard 5.1 channel option.

French and Spanish DTS 5.1 channels also available as well as an Audio Descriptive track (Dolby Digital 5.1) and English, French and Spanish subtitles.
OVERALL – 3.25/5
---
Overall, The Girl on the Train has to be one of the more disappointing movies of the year as I am a fan of mystery-crime films however the acting isn't bad led by Emily Blunt with honorable mentions to both Hayley Bennett and Rebecca Ferguson, but even with a so-so script, it might be worth a rental, just lower your expectations if you anticipating Gone Girl quality work. The 4K/BD combo pack includes some average bonus material and good/great audio and video transfers.
Check out some more screen caps by going to page 2. Please note, these do contain spoilers.