Prisoners is certainly one of the better movies to come out of 2013, though I do think it was a tad overrated given the hype. However, the performances from Hugh Jackman and Jake Gyllenhaal are brilliant and the atmosphere brought by Villeneuve and DP Deakins is absolutely absorbing.
---
Genre(s): Crime, Drama, Thriller
Warner Bros. | R – 153 min. – $35.99 | December 17, 2013
MOVIE INFO:
Directed by: Denis Villeneuve
Writer(s): Aaron Guzikowski (written by)
Cast: Hugh Jackman, Jake Gyllenhaal, Viola Davis, Maria Bello, Terrence Howard, Melissa Leo, Paul Dano
Theatrical Release Date: September 20, 2013
DISC INFO:
Features: Featurettes, UV Digital Copy, DVD Copy
Number of Discs: 2
Audio: English (DTS-HD MA 5.1), French (Dolby Digital 5.1), Spanish (Dolby Digital 5.1)
Video: 1080p/Widescreen 1.78
Subtitles: English SDH, French, Spanish
Disc Size: 30.2 GB
Codec: MPEG-4 AVC
Region(s): A, B, C
THE MOVIE – 4.0/5
More of a psychological drama than a "who-done-it", Prisoners is one hell of a movie. Hardly perfect, it managed to capture my attention and allowed me to ignore some of the more perplexing moments.
The film centers on Keller Dover (HUGH JACKMAN), a family man with beautiful wife Grace (MARIA BELLO), teenage son Ralph (DYLAN MINNETTE) and cute little girl Anna (ERIN GERASIMOVICH). The Dover's are spending Thanksgiving with the Birch's – father Franklin (TERRENCE HOWARD), wife Nancy (VIOLA DAVIS), teenage daughter Eliza (ZOE BORDE) and young daughter Joy (KYLA DREW SIMMONS) – and as the two families are having a good time for the holiday, their worlds are turned upside down. Anna and Joy went off on their own to the Dover house unaccompanied by an adult and have seemingly vanished without a trace.
Having seen an RV in the neighborhood, the police rundown the lead and that night patrol finds the rig parked near a wooded area. Detective Loki (JAKE GYLLENHAAL) takes the call and gun drawn, checks it out but the driver attempts to take off, though is quickly stopped. The driver, Alex Jones (PAUL DANO), is arrested and interrogated, though Loki discovers he's not all there and in fact has a low IQ and no understanding of what was going on no less about the whereabouts of the two children.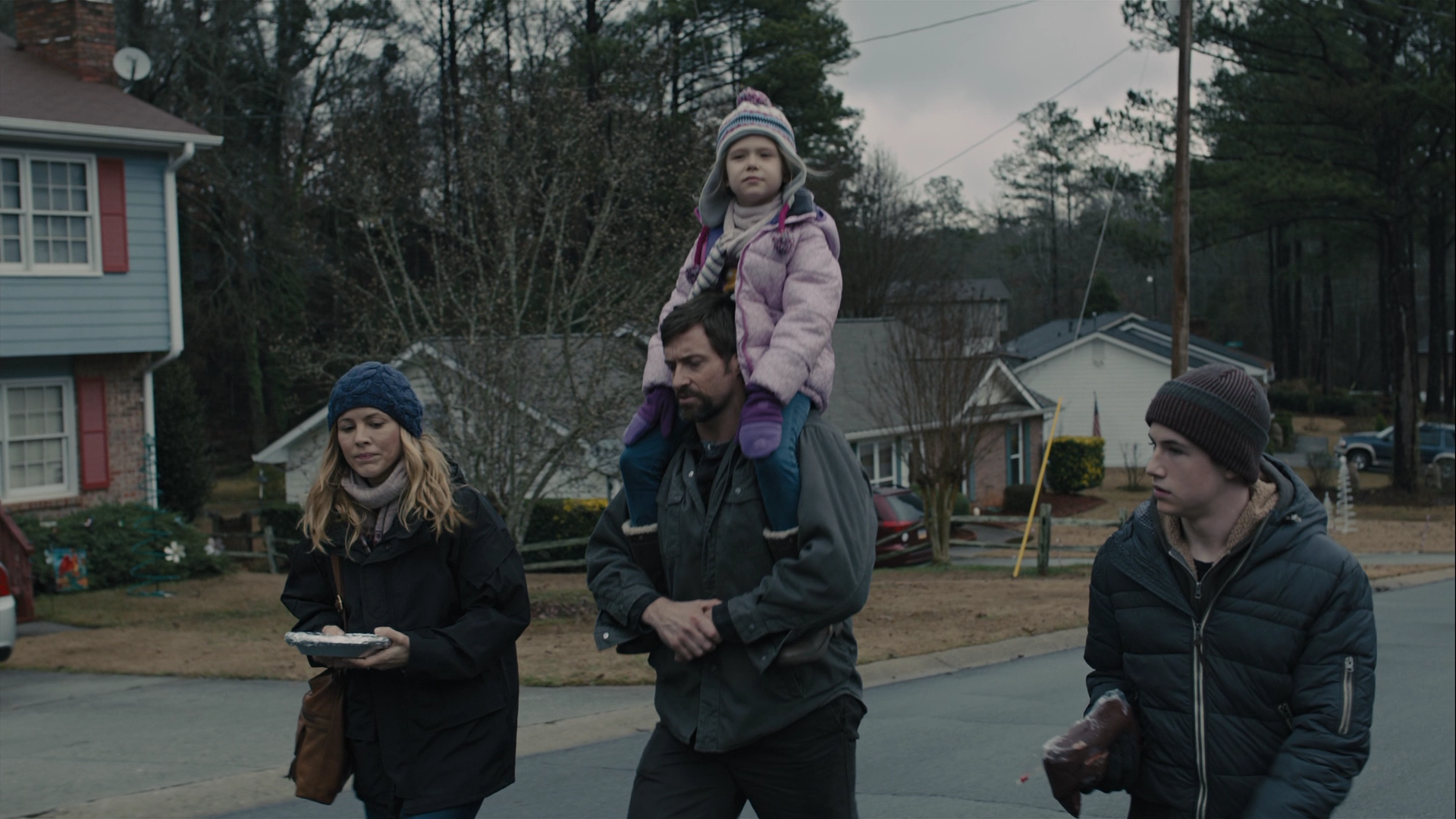 However, a search of the RV and lack of information means Loki has nothing to hold Alex on, outside of one would assume assault on a police officer, and thus must let their one and only suspect go. Needless to say, this displeases Keller who, in their first meeting at the Dover home, was already a bit tense. As Alex is released, Keller makes a confrontation, in front of the fervor of media, where Alex whispers "They only cried when I left them" which only he had heard.
Keller, grief-stricken and obsessed, hatches his own plans. He first stakes out Alex's home – he lives with Holly Jones (MELISSA LEO), his aunt – and nabs Alex off the street as he walked the family dog. Keller takes Alex to an abandoned apartment housing once owned by his father where he intends on interrogating Alex, with the somewhat reluctant help of Franklin, to divulge the location of the two girls.
Meanwhile, with their only suspect out and no evidence to tie him to the abductions, Loki moves on with the investigation. Loki, it should be noted, is a dogged detective who has never lost a case and he doesn't intend to so now. A suspect arises when, while attending a candlelight memorial, Loki locks eyes on a suspicious character that, after going over fences and through backyards, eludes the detective. Putting out a description, Loki is pointed towards odd ball Bob Taylor (DAVID DASTMALCHIAN) and when searching his home, discovers what looks like a treasure-trove of evidence… and snakes.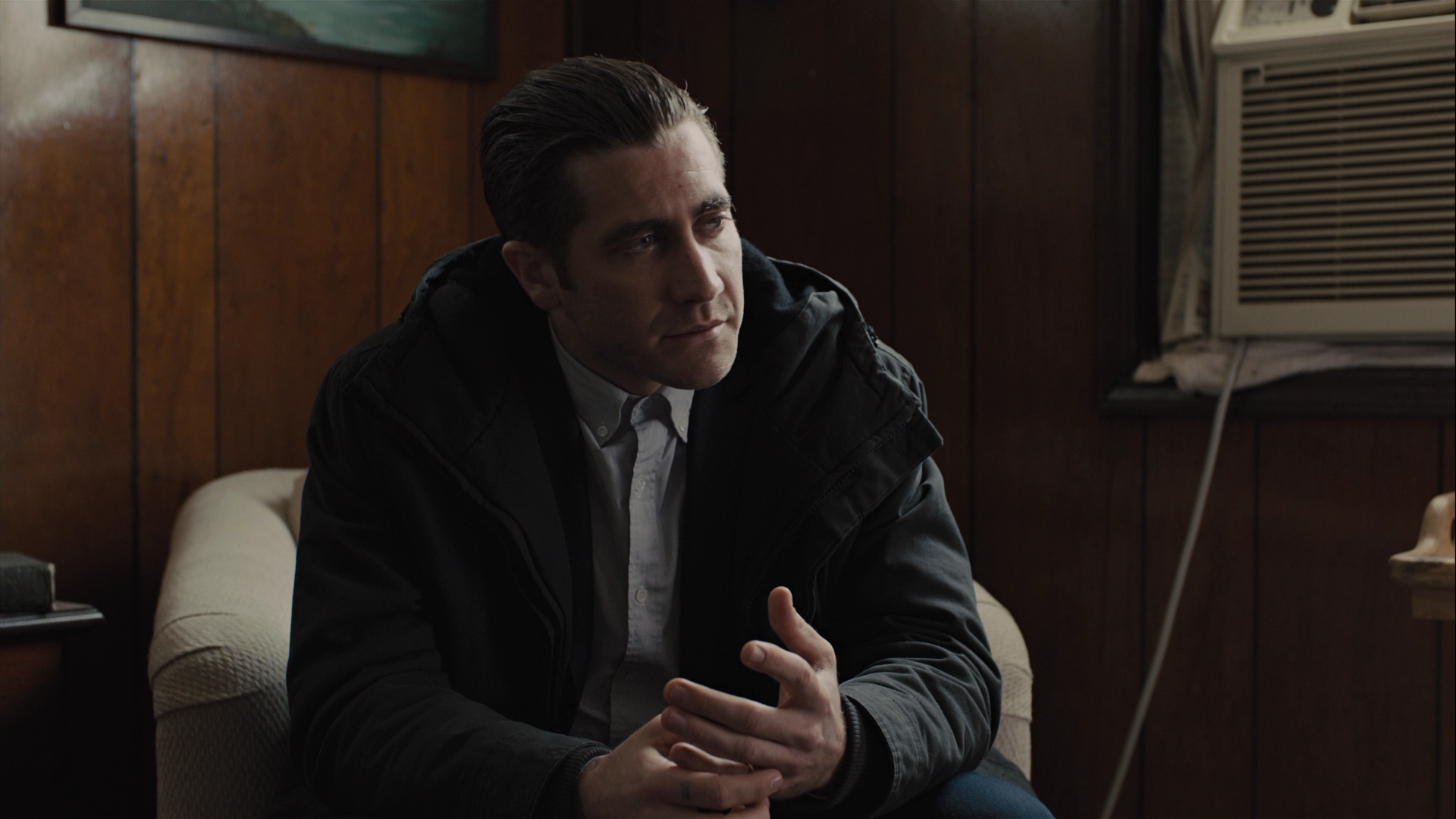 Prisoners is a movie filled with symbolism galore with a title that aptly applies to all parties involved, in particular Jackman's Keller who descends into a darker hell as the movie progressed. However, unlike other films with lesser screenplays, and lesser actors, this isn't as smack-you-over-the-head symbolism and on that front I commend writer Aaron Guzikowski making his only second feature-length screenplay following the 2012 Mark Wahlberg action-thriller, Contraband. Canadian filmmaker Denis Villeneuve marking his U.S. debut and in conjunction with Roger Deakins beautiful photography (and I wouldn't be surprised if he gets an Academy Award nod only to lose… again) makes for a somberly haunting atmosphere that, with the performances, allows the lengthy 2:30 hour running time go by relatively quickly.
And on the performance front, that is easily Prisoners best quality. I've always thought Hugh Jackman was a fine actor and greatly encompassed Wolverine in the various Marvel movies but here he is amazing with incredible emotion and power seeing his descent in a matter of days and ultimate irony at the end. Taking a backseat but still solid is Jake Gyllenhaal turning in his best role since probably Zodiac and as the dogged detective is really good. On the flip side, though not negative, is the underutilization of the supporting players, namely Academy Award nominees Terrence Howard (Hustle & Flow) and Viola Davis (Doubt, The Help) who basically disappear halfway through and Maria Bello who has a couple fine scenes though it's a one-note performance. Lastly, Melissa Leo isn't bad in her limited part.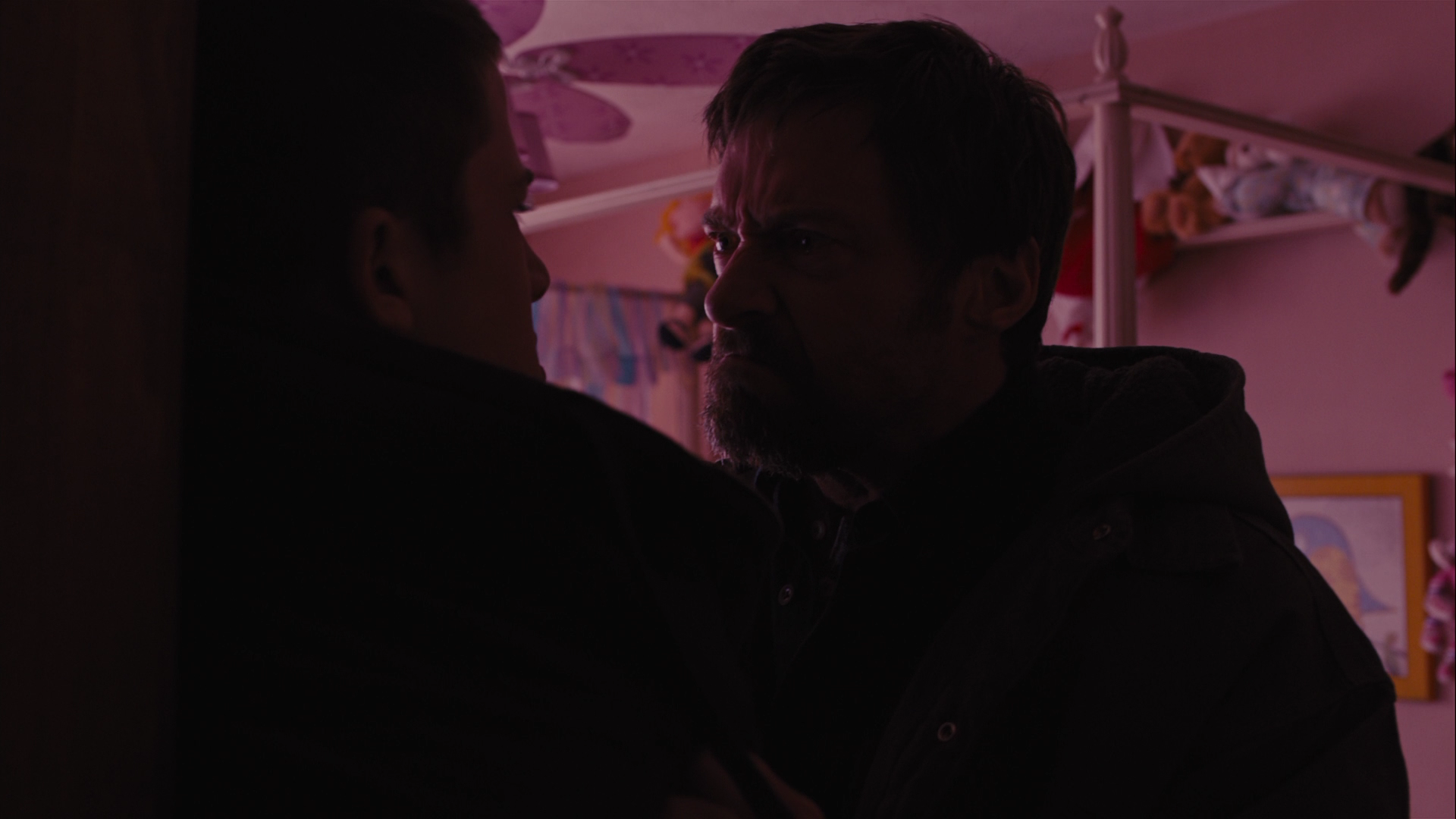 One of the more touted movies of an otherwise slow 2013 year for cinema, Prisoners certainly stands out from most, albeit not so much for plot but for characters, and two in particular. Now, on the whole I wasn't completely enamored with it but it's still a solid piece of work that could've trimmed 15-minutes off its extensive 150-minute running time. Personally, as far as psychological character dramas go, David Fincher's Zodiac: Director's Cut is near perfection and also is fairly lengthy, yet utilized each to its full potential.
SPECIAL FEATURES – 1.5/5
This release comes with a simple glossy slip cover inside of which contains a DVD Copy and download code for the UltraViolet Digital Copy.
Prisoners: Every Moment Matters (3:05; HD) is an EPK featurette serving only to advertise the movie rather than giving any insight into the movie.
Prisoners: Powerful Performances (9:24; HD) is a tad more expansive yet is another advertisement with the mesh of interviews with scenes/cuts from the movie.
Previews – Gravity, The Hobbit: The Desolation of Smaug, Her
VIDEO – 4.5/5
Warner Home Video releases Prisoners on Blu-ray presented with a 1.78 widescreen aspect ratio (opened from its original 1.85) and in 1080p high-definition. Not surprisingly, the picture looks quite good with fine detail levels and looks especially impressive through the numerous dark or darkly-lit scenes which shows no signs of artifacting or pixilation
AUDIO – 4.25/5
The 5.1 DTS-HD Master Audio track is more than adequate but frankly this is a dialogue-driven film so the bulk of the action takes place through the center channel while other things, such as ambient noises as well as Johann Johannsson's haunting score, rounds out the front and, especially, rear speakers.
OVERALL – 4.0/5
Overall, Prisoners is certainly one of the better movies to come out of 2013 (still need to see The Wolf of Wall Street, American Hustle, Her and Gravity), though I do think it was a tad overrated given the hype. However, the performances from Hugh Jackman and Jake Gyllenhaal are brilliant and the atmosphere brought by Villeneuve and DP Deakins is absolutely absorbing. If there was one criticism is that a good 15 to 20 minutes could've been trimmed, otherwise I highly recommend this crime-thriller.
The Movieman
Published: 12/27/2013
Check out some more screen caps by going to page 2. Please note, these do contain spoilers.