I Spit on Your Grave 2 is, to say the least, a disturbing movie and like most sequels, the writers and director attempts to amp up the anguish to the next level which it mostly does.

I Spit on Your Grave 2: Unrated (2013)
---
Genre(s): Horror
Anchor Bay | Unrated – 106 min. – $30.99 | September 24, 2013

MOVIE INFO:
Directed by: Steven R. Monroe
Writer(s): Meir Zarchi (Motion Picture, Day of the Woman); Thomas Fenton and Neil Elman (screenplay)
Cast: Jemma Dallender, Yavor Baharoff, Joe Absolom, Aleksander Aleksiev, Mary Stockley, Valentine Pelka
DISC INFO:
Features: Deleted Scenes, DVD Copy
Number of Discs: 1
Audio: English (Dolby TrueHD 5.1)
Video: 1080p/Widescreen 2.40
Subtitles: English SDH, Spanish
Disc Size: 22.0 GB
Codec: MPEG-4 AVC
Region(s): A
THE MOVIE – 1.75/5
I Spit on Your Grave 2 is the sequel, in name only, to the apparently successful 2010 remake of a 1978 gruesome film originally titled Day of the Woman. The plot basically follows the same formula as the previous two incarnates with a few little wrinkles to at least distinguish it from the others.
Naïve and vulnerable Katie (JEMMA DALLENDER) has moved to New York City in the hopes of becoming a model but she needs to update her portfolio and professional photographers cost upwards of $2k, money she doesn't have. So when she sees an advertisement for free pictures, she calls the number and gets an answer from a man named Ivan (JOE ABSOLOM) and after texting a picture to him, she gets the invite for the free shoot.
She arrives to Ivan's studio and is introduced to Ivan's brother Georgy (YAVOR BAHAROF), as well as his other slacker brother, Nicolay (ALEKSANDER ALEKSIEV) and while things start off well enough, Ivan wants her to show more skin and by more skin, he means nude. She of course declines and gets out in haste. Danger averted, right? Not quite as she receives a visit from Georgy giving her the photos and doing a poor job of picking her up, though she politely rebukes.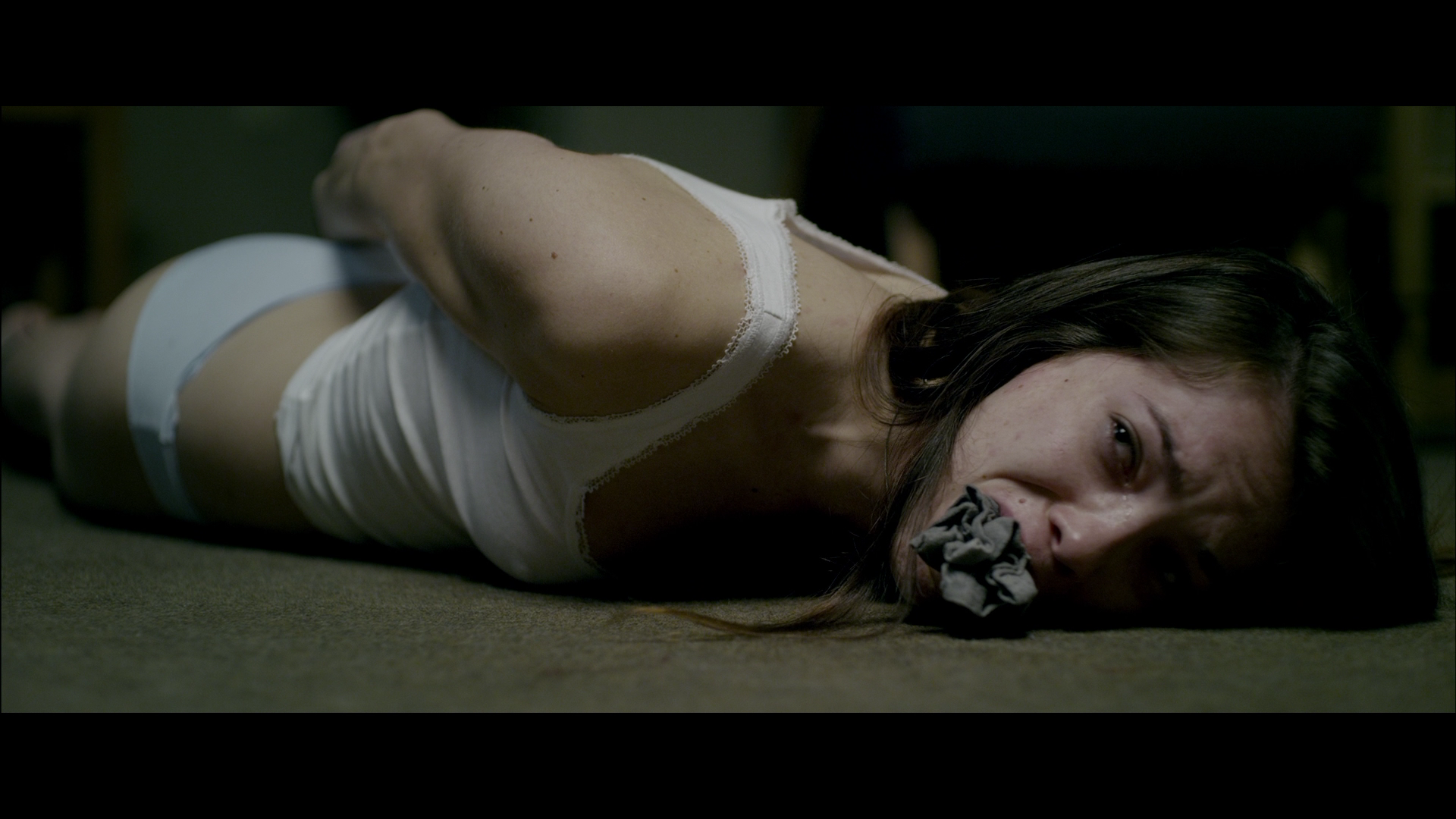 But Georgy is apparently smitten, to say the least, with Katie and pays a midnight visit waking her up and taking pictures. She tries to escape but he pulls her back into the apartment and if you know the formula, you know what comes next: Georgy violently assaults Katie and when her neighbor comes by hearing the noise, Georgy stabs him to death before getting on with tying up and raping Katie. Of course now there is a body to deal with and calls in Ivan and Nicolay to help clean up the mess. Part of the plan, along with removing all fingerprints, is to place the knife in Katie's hands, drugging her and transporting her to another location via a box.
Katie's nightmare has just begun. Now in a dank basement, she's continually raped, beaten, shocked and many other unspeakable actions until eventually they bury her alive in the box in the basement. Fortunately for her, though, there are caverns underneath the house and the box crashes to the bottom and she's saved. She gathers her senses, gains strength and sets out to exact revenge on those who wronged her.
If you've seen either I Spit on Your Grave movies (1978 and 2010), you know the routine as Katie strings up one brother and tortures him, takes out another in a disgusting bathroom and puts another's, um, man parts in a vice. So if you thought the first 45-minutes were uncomfortable, the last 20 don't get much easier.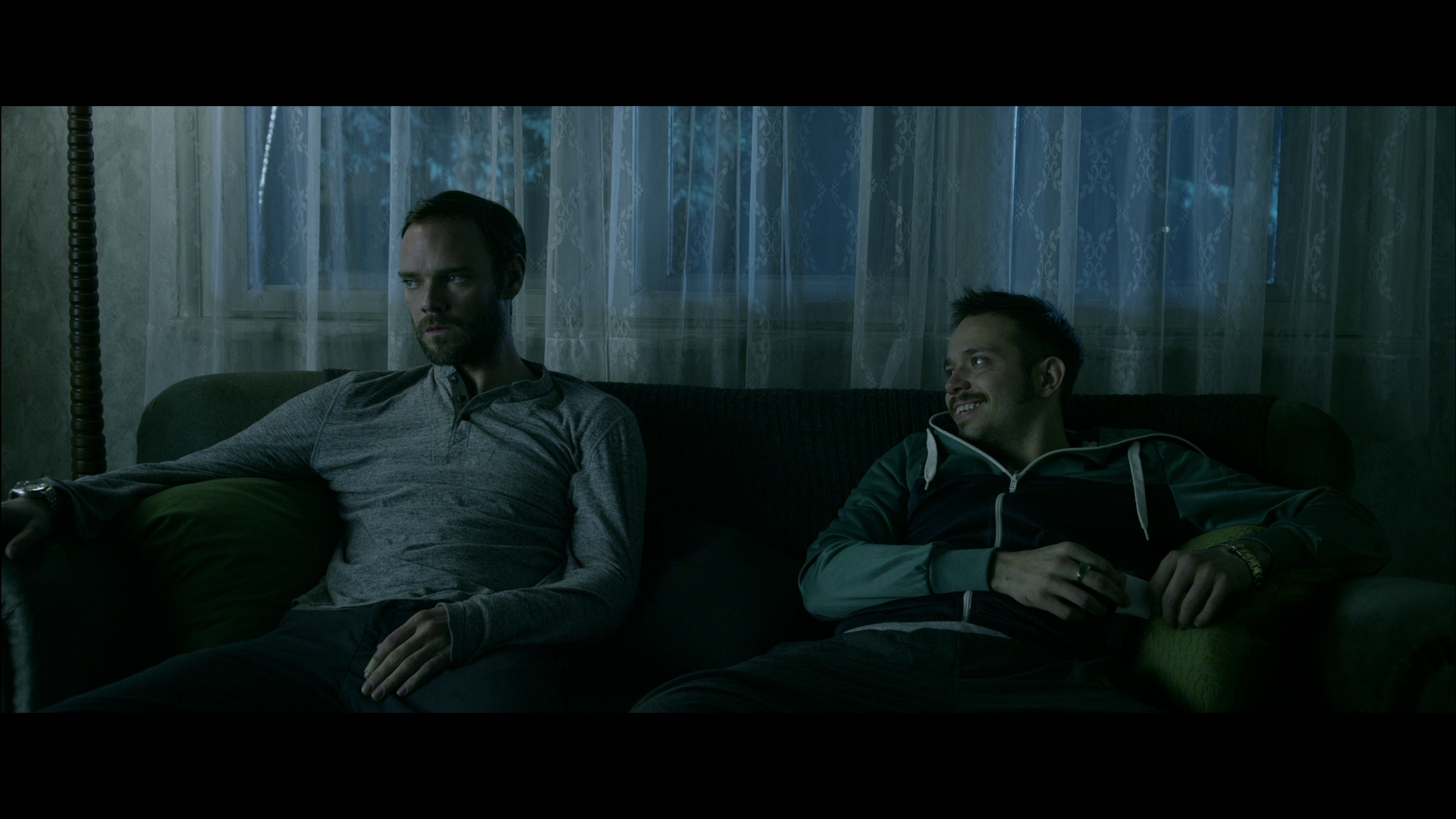 Like the first movie, I Spit on Your Grave 2 speaks to a specific audience, even beyond those who have gravitated towards other torture porn series like the Saw franchise, Hostel or the numerous copycats that have come and gone over the years. Personally, I don't see the appeal and although I didn't mind the first movie, and loathed the '78 original, this one is just a rehash with bad acting save maybe for Jemma Dallender who I give credit for giving what must have been an emotionally draining performance. Otherwise, the rest of the cast are fillers for evil personified and to be tortured using new methods not shown before.
Directed by Steven R. Monroe, who also helmed the 2010 version, ISOYG2 has limited redeemable value and although I don't think it will lead to the destruction of human kind as we know it, I can't imagine bothering watching it a second time as the experience alone was anything but entertaining.
SPECIAL FEATURES – 1.0/5
Only things included is the standard DVD Copy and a set of Deleted Scenes (5:23; HD).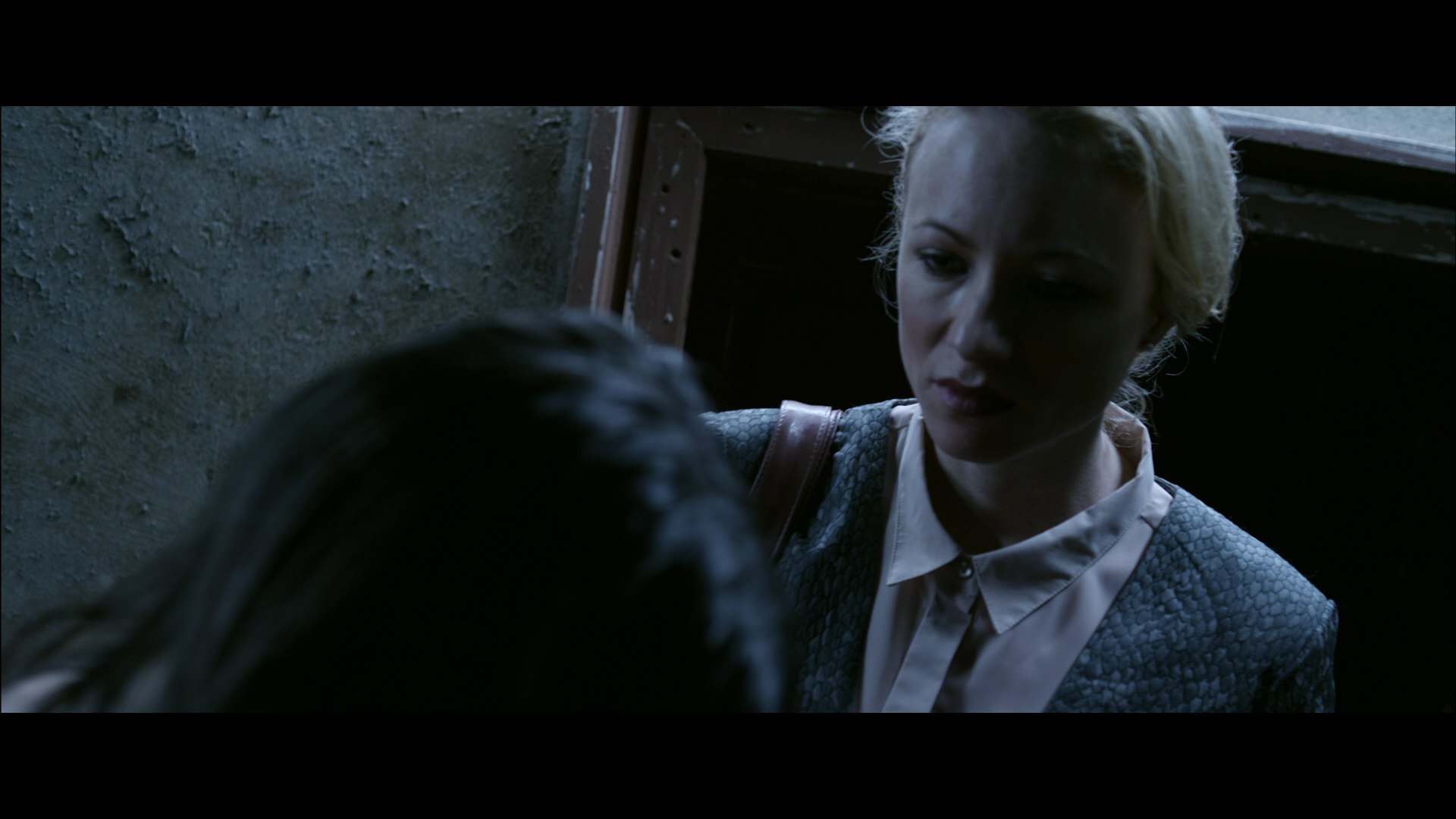 VIDEO – 4.25/5
ISOYG2 arrives on Blu-ray courtesy of Anchor Bay Entertainment and like most modern movies shot digitally, this transfer looks spotless but also with some good detail levels. The colors are deliberately muted geared towards more grey and bluish hues while the darker scenes are pretty stark and show no artifacting and/or pixilation. For the good the transfer is, it can come across as a bit too glossy in places.
AUDIO – 4.5/5
The Dolby TrueHD 5.1 track included is more than serviceable with excellent dialogue levels comes via the center channel while the front and rear channels make use of the thriller score by Corey Allen Jackson and the fair amount of ambient noises especially in the last third as Katie roams the city streets.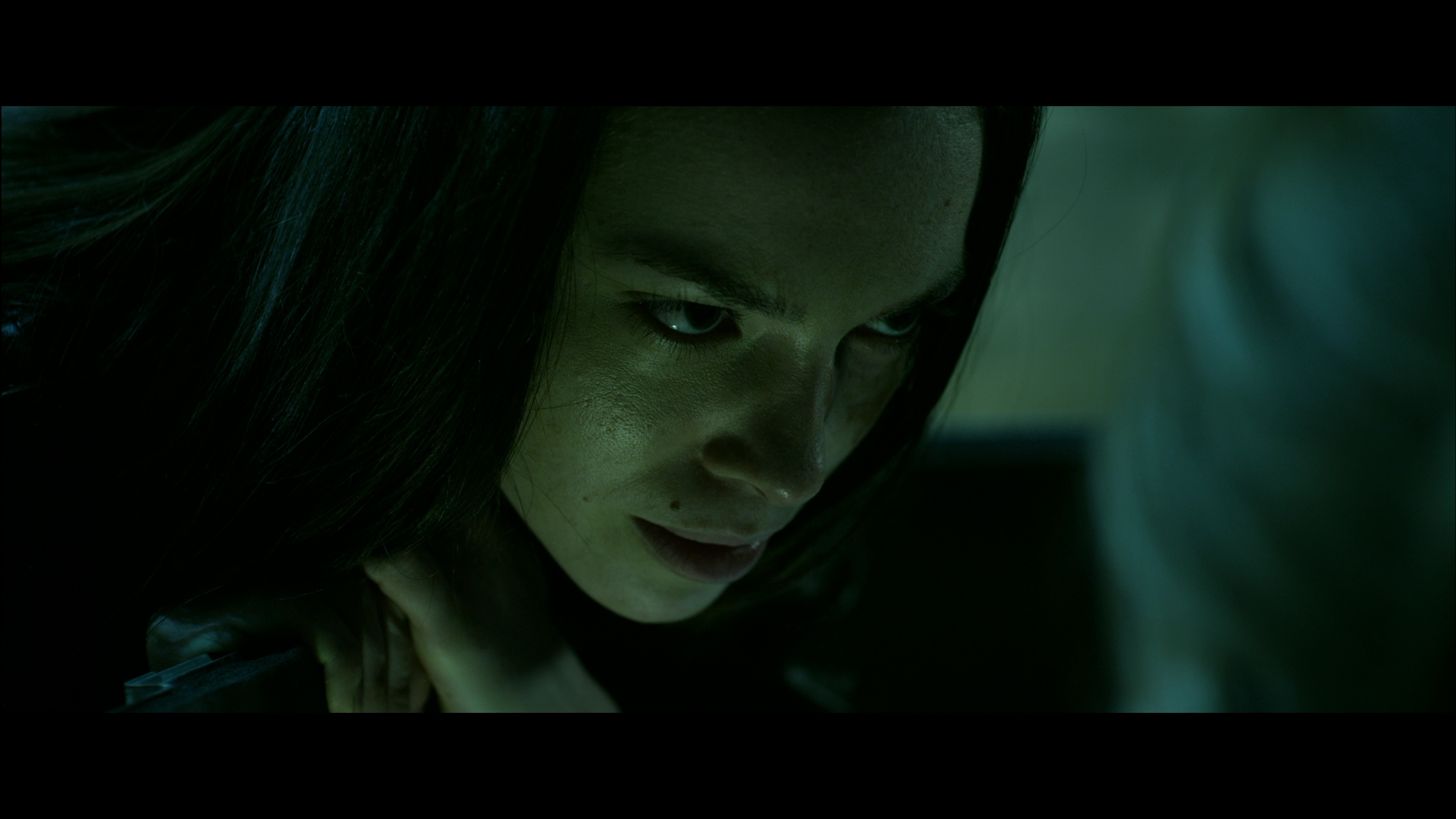 OVERALL – 2.0/5
Overall, I Spit on Your Grave 2 is, to say the least, a disturbing movie and like most sequels, the writers and director attempts to amp up the anguish to the next level which it mostly does. Personally, I'm not a fan of these types of movies, although I did give the 2010 remake a respectable 3/5 rating, but this is one tough movie to get through and being so dark, it's also one I will never revisit… ever. As far as the Blu-ray released by Anchor Bay is concerned, the audio/video transfers are both well done but the solo feature, 5-minutes of deleted scenes, is forgettable.
The Movieman
Published: 09/27/2013